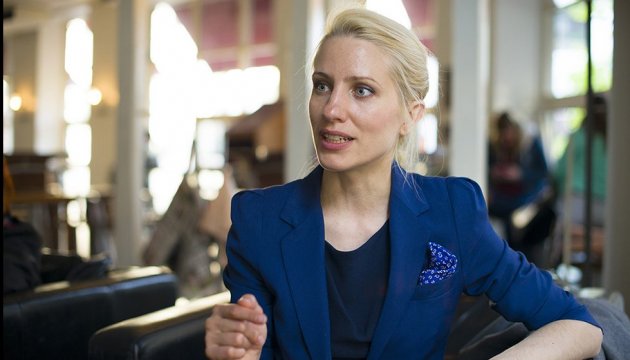 The popular deputy of the party "Petro Poroshenko Bloc" Svitlana Zalishchuk is married with the British lawyer Vejna Dzordash
Tabloid informs about it.
"35-year-old MP Svetlana Zalishchuk married Vejna Dzordash, a 49-year-old British lawyer.The wedding took place last weekend in the Kiev Breakwater cafe," – said in a message.
It is noted that among the guests were only family members and close friends, in particular, deputies Mustafa Nayem and Sergei Leshchenko.

Zalishchuk married / Photo: TabloID


Read also: Obama named three questions to answer before the wedding
According to the statement, Zalishchuk's husband in 2017 was recognized as one of the world's leading lawyers in the field of international criminal law, he became in 2014 one of the youngest attorneys to have received the honorary title of Counselor to the Queen (Queen's Representative), who assigns the best lawyers in the United Kingdom. member of the BPP faction, member of the VR Committee on Foreign Affairs
Zalishchuk is also a founder and member of the Stop Censorship! movement of journalists, co-founder and coordinator of the "Honest" movement and co-founder of the 39 "Reanimation Package of Reforms" initiative