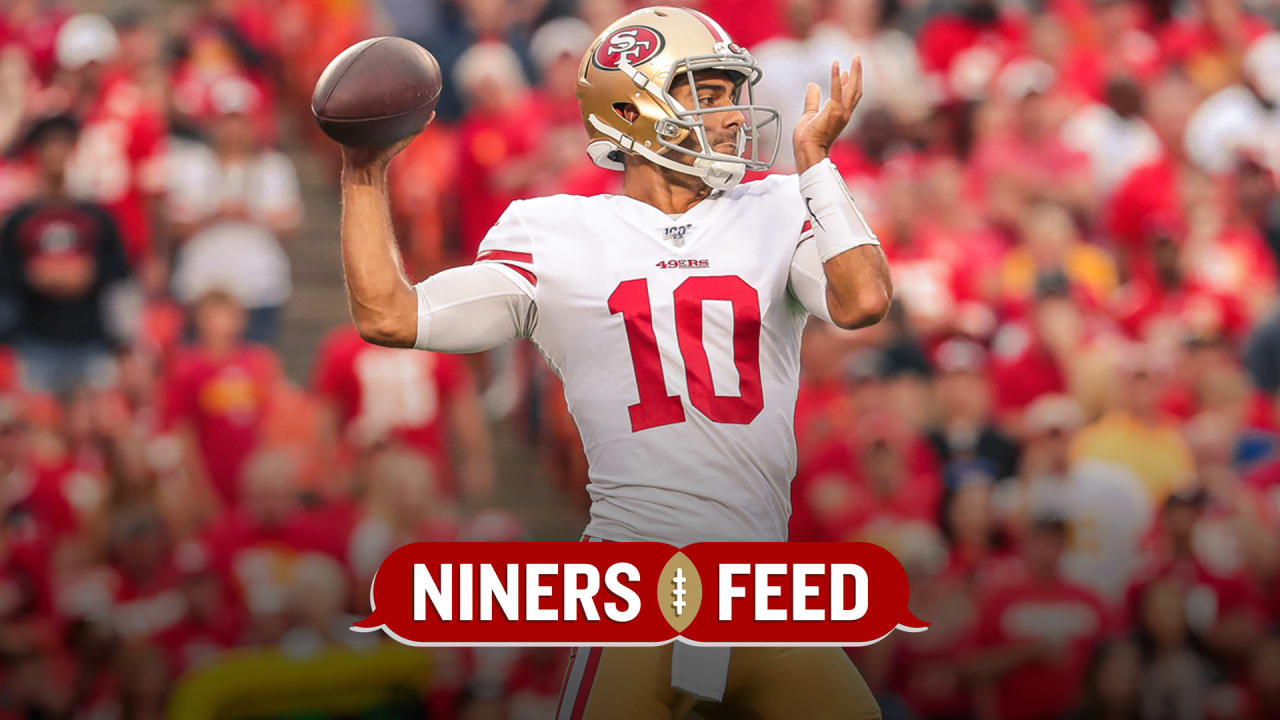 [ad_1]
The San Francisco 49ers completed the third week of the pre-season with a 27-17 victory over the Kansas City Chiefs. Take a look at five members of the 49ers who impressed during the team's "dress rehearsal".
Garoppolo and the attack of the first team of the 49ers found their rhythm Saturday night. The San Francisco flagman completed 14 of 20 passes for 188 yards and a touchdown in the first half of the bout. The highlight of the evening for the quarterback took place in the second series of the match. Garoppolo completed all four passes and finished the race with a 20-yard touchdown for Matt Breida.
"It was certainly better than the previous week and it would have been hard not to do, but it was cool that they could have stayed out of pace longer," said Kyle Shanahan at of his post-match press conference. "(Garoppolo) definitely missed an early couple, what guys are doing … Fortunately, he knew that he was playing all the half and he took advantage of it."
[ad_2]
Source link