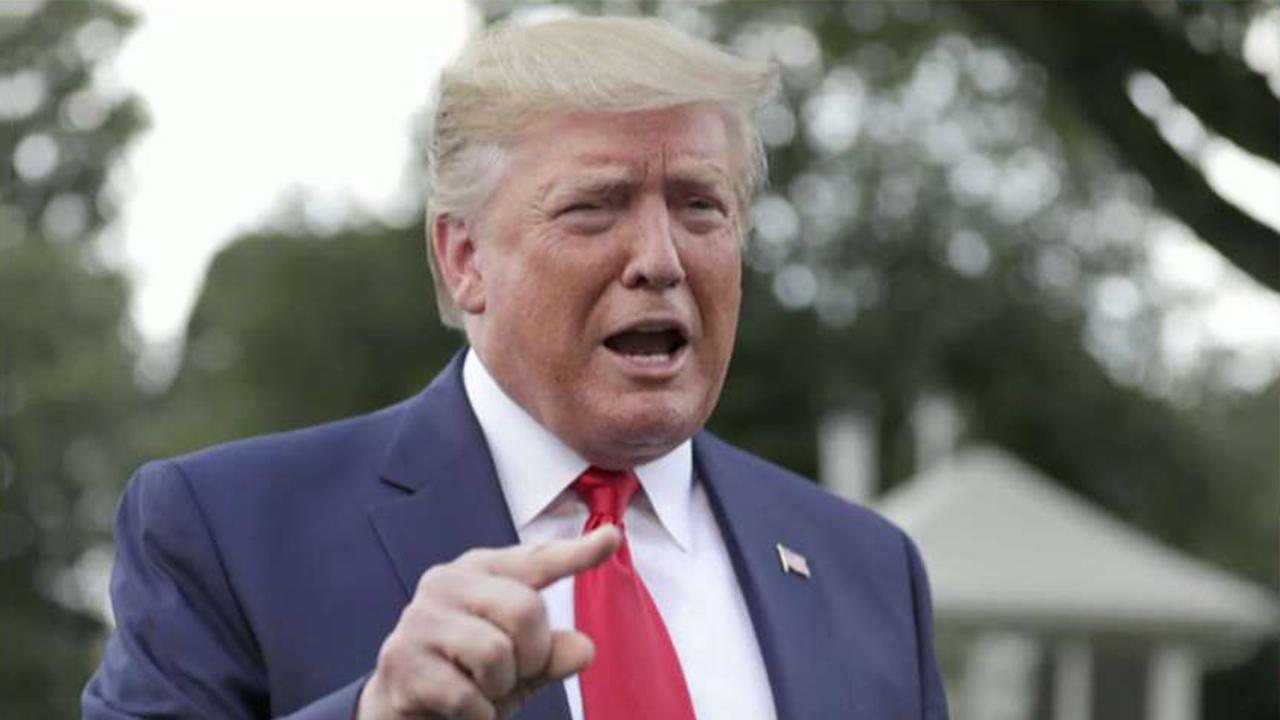 [ad_1]
A guest of CNN host Brian Stelter said that President Trump was worse than Hitler, Stalin and Mao, which prompted Fox's "The Five" to blame the network for criticized the president.
"I would say that the more they hate it, the less they understand it," said co-host Pete Hegseth on Monday.
Dr. Allen Frances, formerly of the Department of Psychiatry at Duke University, appeared on CNN Sunday with Stelter.
"Trump is as destructive in this century as Hitler, Stalin, and Mao have been in the last century. He could be responsible for many more millions of deaths than they were. He must be mastered, but he must be mastered by attacking his policy, not his person, "said Frances.
A DIE PROFESSOR COMPRISES A "DESTRUCTIVE" TRUMP WITH "HITLER, STALIN AND MAO" DURING CNN'S INTERVIEW
Hegseth and his co-hosts laughed at the comparison before saying that the media are unable to decipher Trump as a person.
"They can not understand how he's talking, why he's talking that way, he's both comic and press critic, insensitive to norms, larger-than-life personality, and president," Hegseth said.
CLICK HERE TO GET THE FOX NEWS APP
Co-host Dana Perino said CNN had "lost" its sense of humor when it came to the president, even though Trump was clearly joking.
"I think they've somehow lost their ability to make sense of humor," Perino said.
[ad_2]
Source link