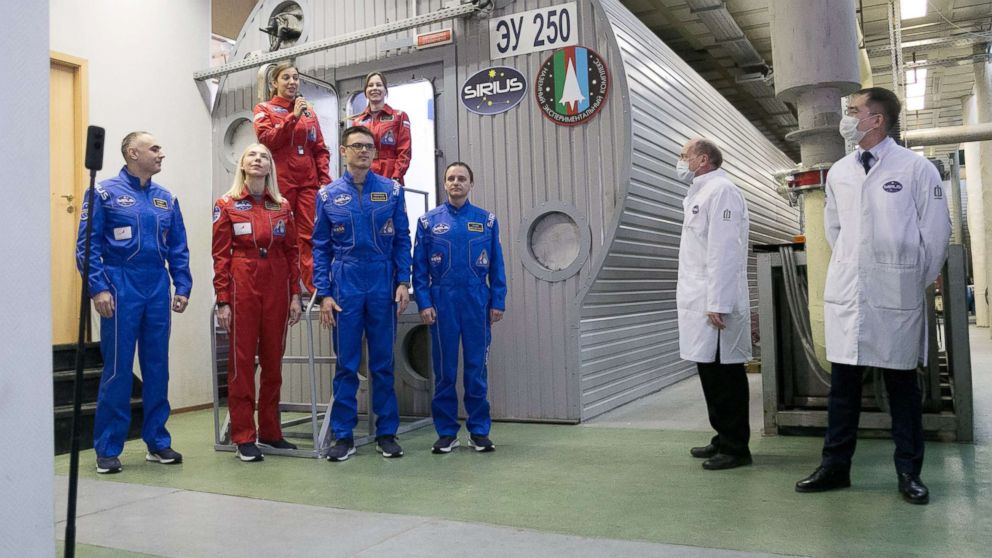 A group of US and Russian volunteers this week was sealed in a collection of space simulation modules in Moscow at the beginning of an isolation experiment of four months to simulate a mission on the moon .
The mixed crew began on Tuesday its imaginary flight inside a brown brick building on the outskirts of the city center, in a Soviet-era facility run by the Institute of Biomedical Problems of Moscow.
They will be confined for 120 days in a set of narrow tubular constructions inside a hall resembling a shed. The modules are hermetically sealed, which means that they have their own atmosphere and that the crew will not leave nor see any other human being during the duration of the mission.
The simulation, called SIRIUS-19, is an unusually long isolation experiment, jointly organized by the Russian Institute and NASA. This is one of many ongoing international experiments that aims to inform projects of future space travel by studying the physical and psychological effects of being isolated for several months.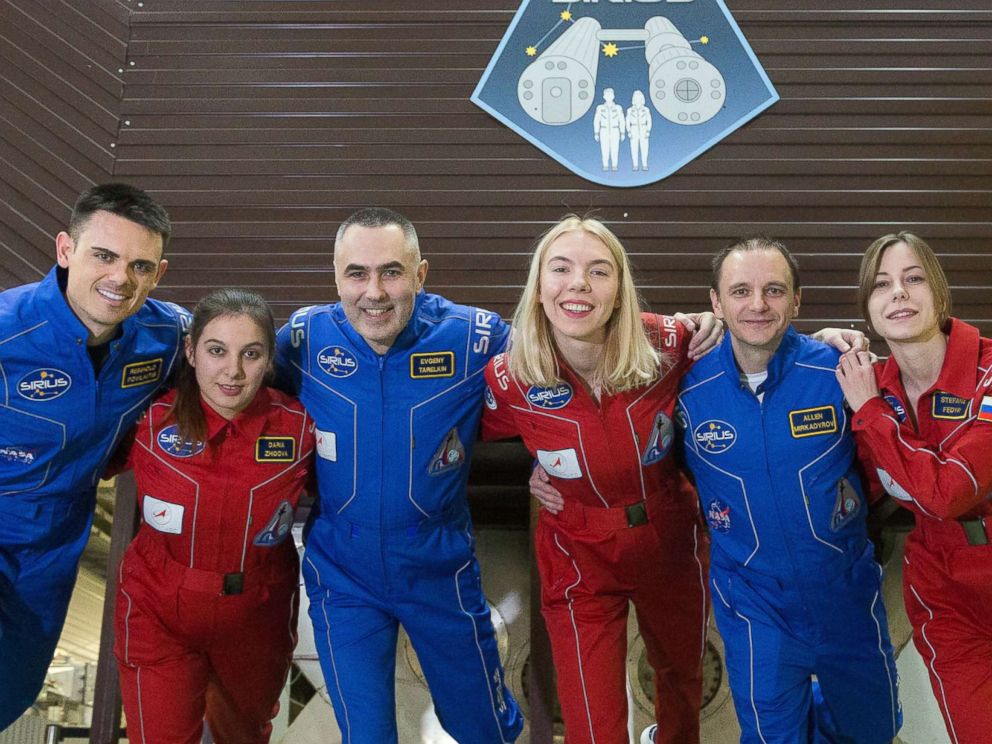 A few months ago, Reinhold Povilaitis sold his apartment in Arizona and stored his belongings before joining the experience in Moscow. Povilaitis, 30, a researcher at the Lunar Reconnaissance Orbiter Camera at Arizona State University, is researching possible landing sites for future lunar missions.
He will now live in close proximity with his five other teammates, another American and four Russians.
"I do not worry too much about it, I'm blossoming in this kind of environment, I'm excited to get started," said Povilaitis. "My personal reason is to help advance human spaceflight in every way possible."
His home in the coming months is known as the Ground Experiment Complex or NEK. The facility has been in use since the 1960s, when it was built for this purpose for such simulations. Although some date from the 1970s, those used in this experiment have been renovated.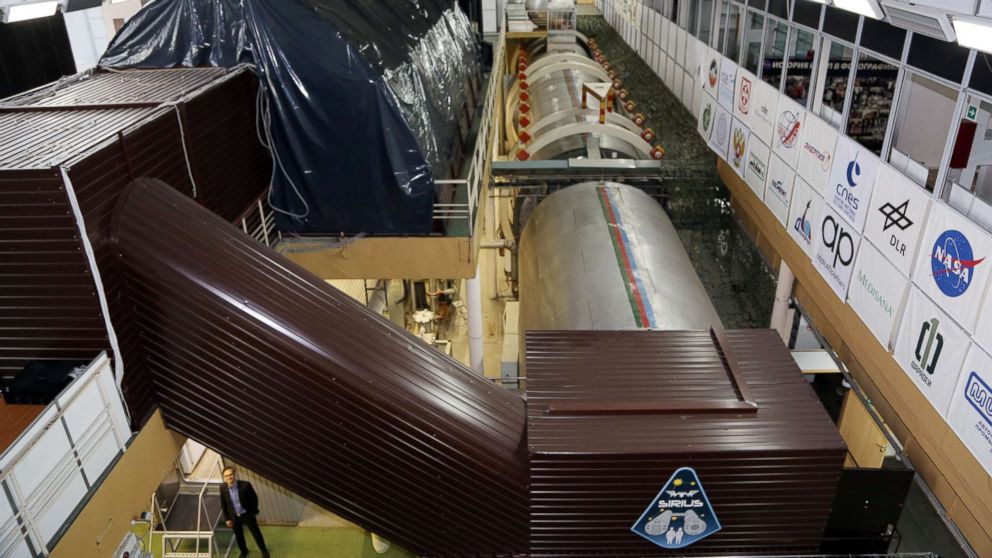 The modules are interconnected by metal tunnels that must be explored, closed by trap doors inspired by those of the Russian Soyuz spacecraft. The living area is about 40 square meters – a long hallway with underwater cabins that contain a small desk, closet and a bed. A kitchen area is furnished with only a microwave and hot water. A common area for relaxation has some poufs and a large TV.
Povilaitis and Anastiasia Stepanova, his Russian teammate, were not surprised by this confined space.
"It's bigger than my apartment that I left," said Povilaitis.
The mission of the team is multi-step. First, they have to make the 10-day flight to the moon, where they will simulate docking with an orbital station. Two of them will then leave the living modules and land at the "surface" of the moon – another enclosed space where both explorers will wear virtual reality glasses while collecting samples and repairing them. 39, a damaged lunar rover. New modules will open to the crew as they progress.
Now sealed inside, the team will receive food and supplies in an airlock. Intelligent lighting will mimic the light of day on Earth, fading and lightening as the sun rises and sets. The living areas are entirely covered with light wood, an environment deemed more soothing for the crews than the metal spacecraft.
"It sounds like a sauna," laughed Stepanova, also a junior researcher at the institute.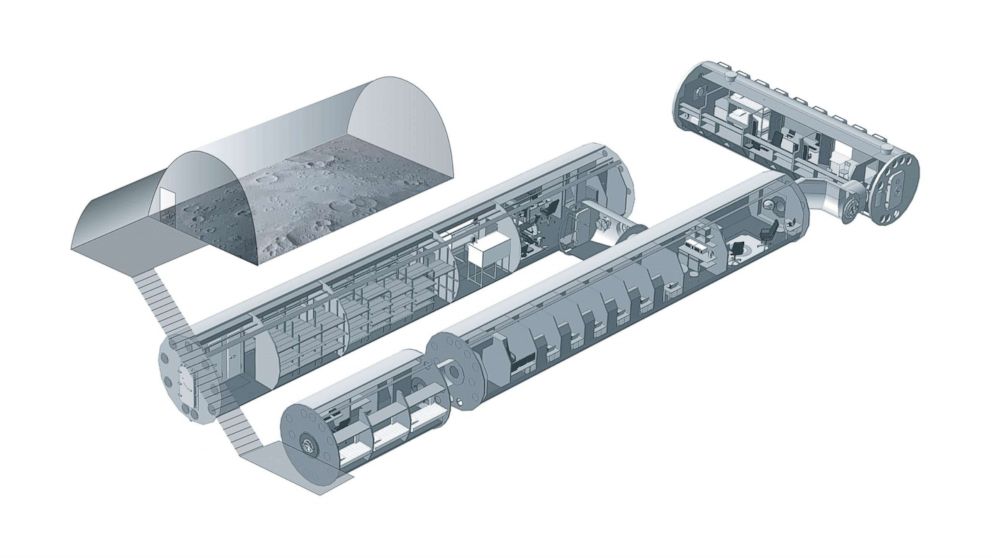 The crew's contact with the outside world will be limited to communications with "mission control" and sending e-mails to their relatives through project psychologists. For entertainment, volunteers can watch movies and listen to music, as well as exercise on running machines.
All common areas are covered by several dome-shaped cameras that record crew interactions. There is a bit of privacy – the cameras are not found in cabins, toilets or showers and only record sound on certain days.
Igor Kofman, who represents NASA's human research program in Russia and helps oversee the project, said scientists would examine how the impact of isolation on physical and psychological performance.
The Moscow experiment is one of the many isolation simulations underway in the world, while some countries have begun to seriously look for flights to the Moon and Mars.
NASA is leading an international project to develop plans for the Lunar Orbital Platform-Gateway, a space station in orbit around the moon that can serve as a starting point for flights into the world. deep space.
The Russian space agency has set itself the goal of landing cosmonauts on the moon in the mid-2020s and establishing a permanent base by 2040 – an ambitious goal that many experts question , given the current worrying situation of the Russian space industry.
One of the unusual elements of current experience is the number of technical simulations that it involves. The crew will have to dock and receive supply vessels, among other tasks, which means that in case of failure, the supply vessels would lack food.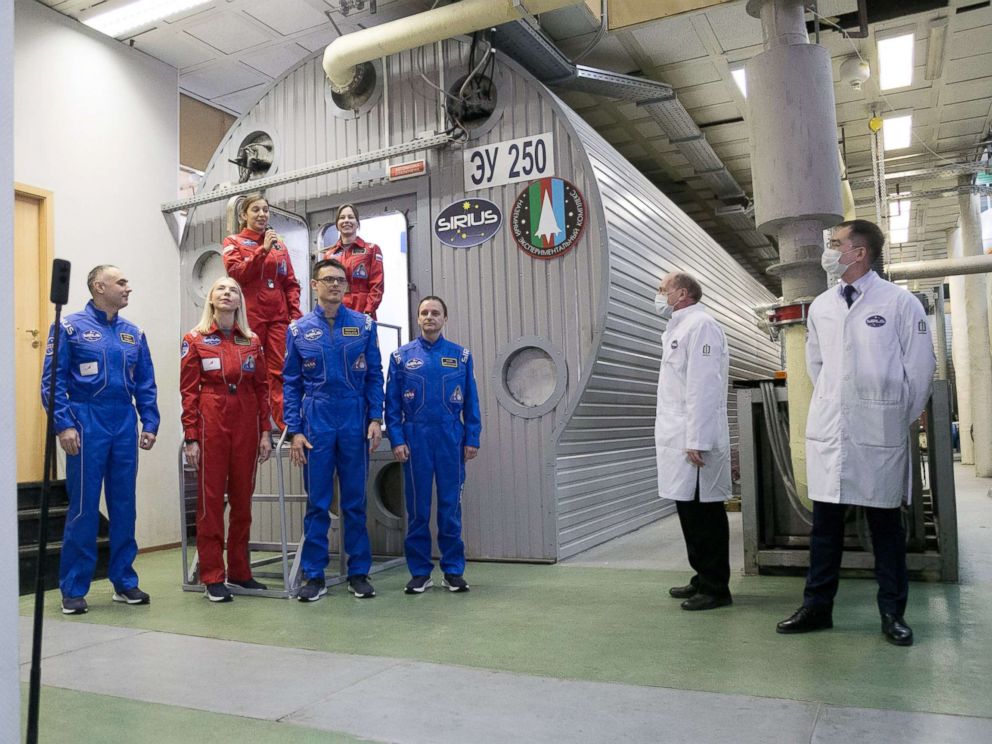 "This is essentially the beginning, the first step towards the technical preparation of a lunar program," said Evgueni Tarelkin, former cosmonaut commander of the crew. "And not only for a flight, but for the conquest of the moon."
The current experience is far from being the longest at NEK. The Mars-500 mission organized by Russia, China and the European Space Agency between 2007 and 2011 lasted 250 days.
Stepanova and Povilaitis both participated in space-themed isolation experiments before. Two years ago, Povilaitis participated in NASA's HERA program, a 45-day simulation at the Johnson Space Center in Houston. His team did not finish until two weeks before Hurricane Harvey forced them to evacuate.
This experience made him jump on the opportunity to participate in the Muscovite experience.
"It will never be a prison if your mind is in the right place," said Povilaitis. "You just have to know what makes you work well. At least for me, you can go indefinitely. Four months do not seem too long. "
Source link