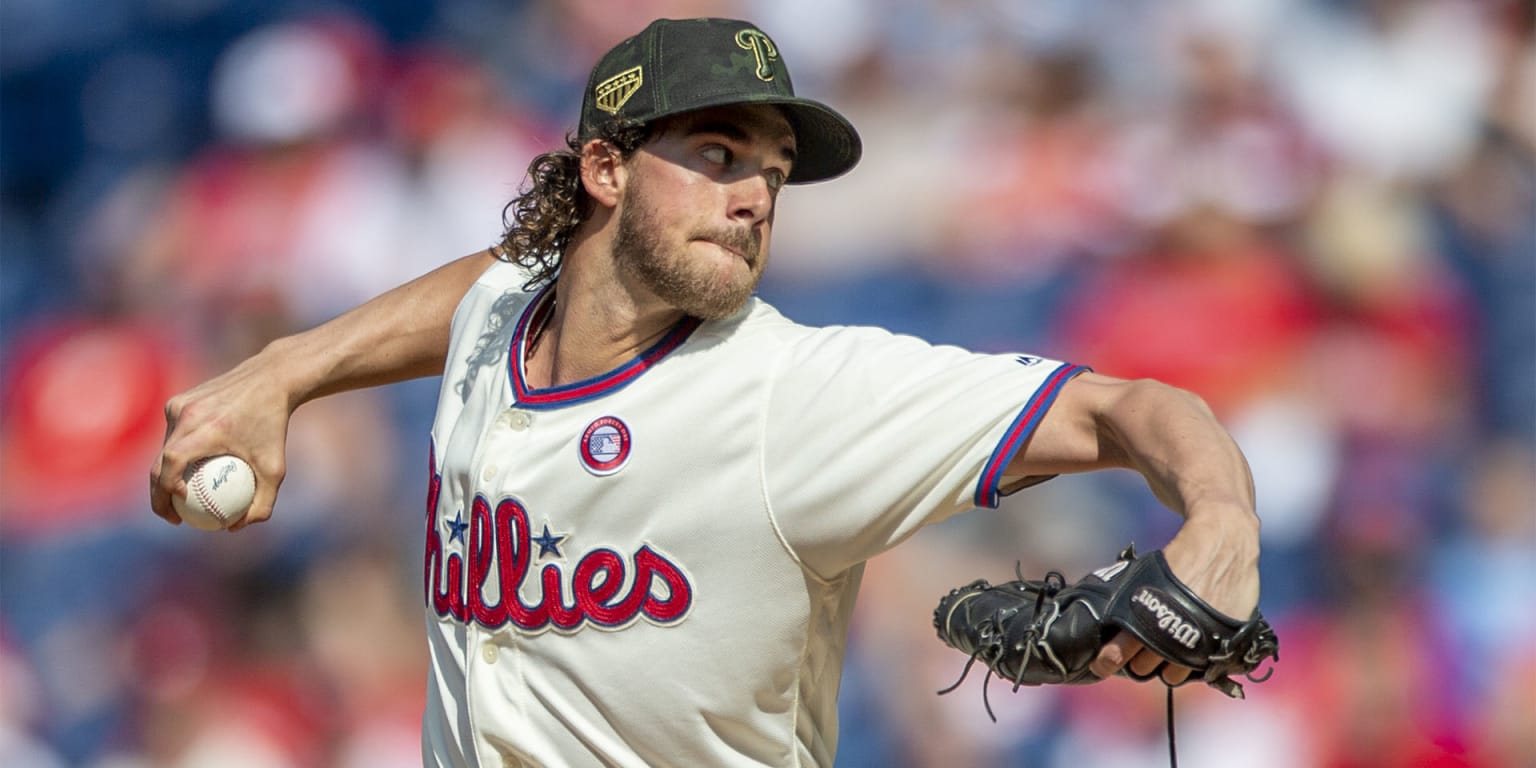 [ad_1]
PHILADELPHIA – At the end of the first leg on Saturday, Aaron Nola had accumulated as many catches as during his previous outing.
Nola eliminated the camp – all players – as part of the opening game, en route to a career-high with 12 strikeouts
PHILADELPHIA – At the end of the first leg on Saturday, Aaron Nola had accumulated as many catches as during his previous outing.
Nola eliminated the club – all players – as part of the opening game, to tie a career-high with 12 strikeouts in a 2-on-1 victory over the Rockies at Citizens Bank Park. He also scented 12 batters on May 8, 2018 against the Giants.
• The score of the box
It was a positive turnaround for Nola, who had only three strikeouts in just three innings Monday against the Brewers. On Saturday, however, the Phillies ace was much more like the pitcher who was third in the vote for last year's NL Young Cy Young Award than the one who started the day with a 4-ppg. 86.
Nola dominated with his fastball early in the day, using it to complete Charlie Blackmon, Trevor Story and David Dahl in the lead in the first set. He then leaned heavily on his curved ball throughout the course, recording eight of his last nine strikeouts with the broken ball. This included two strikeouts each in the second, third and fourth innings – all with the curve.
The right handed 30 of his 41 attacking shots, including a record of 10 shots and misses. In total, Nola caused 15 strikes Saturday, three more than in his previous nine starts this season.
The Phillies fans got another refreshing show down the first run, when Bryce Harper took a home run on the batter's eye and on Ashburn Alley beyond the center wall. According to Statcast, he has traveled a projected distance of 466 feet, making it the Phillies' longest home run at Citizens Bank Park since Statcast's 2015 scouting began.
Paul Casella is a reporter / publisher for MLB.com based in Philadelphia. Follow him on Twitter @paul_casella.
[ad_2]
Source link