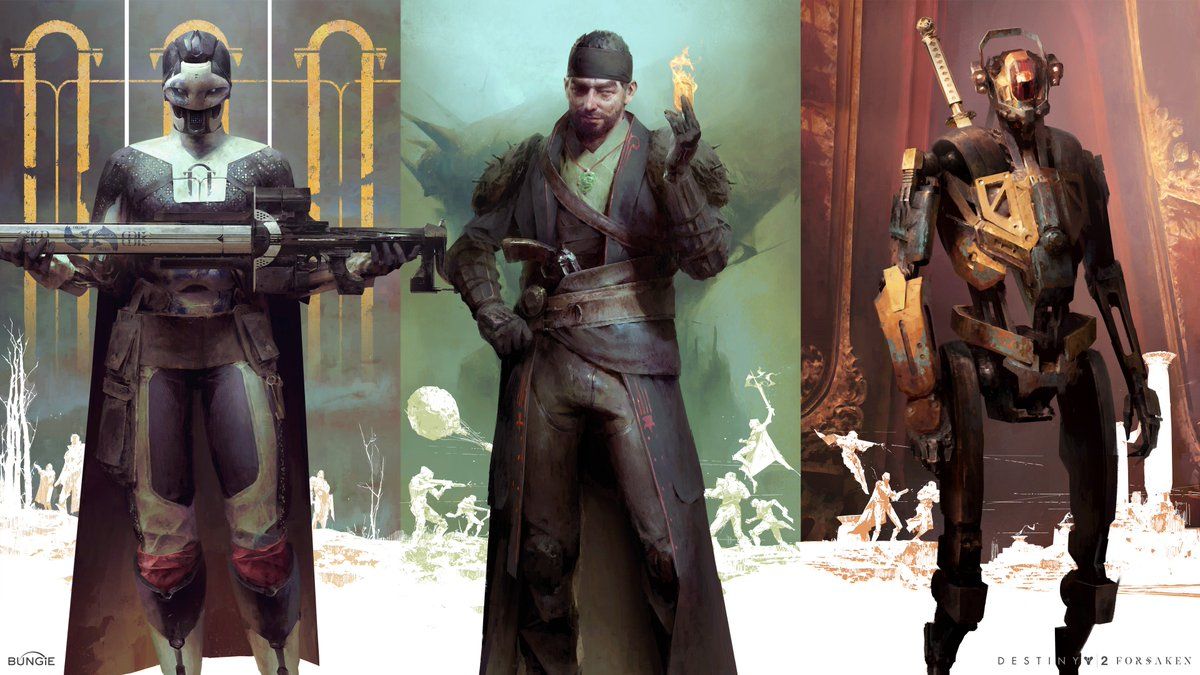 [ad_1]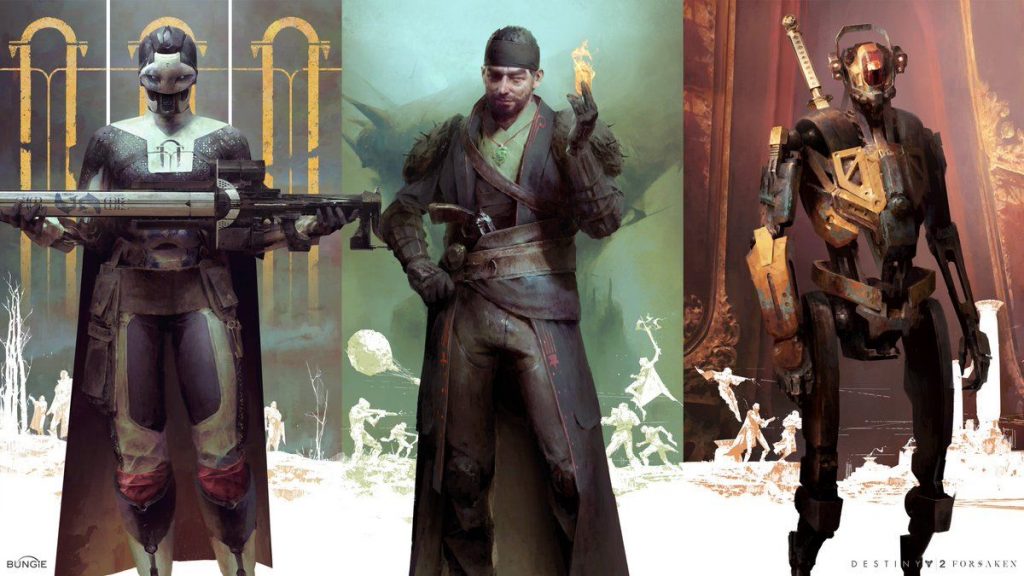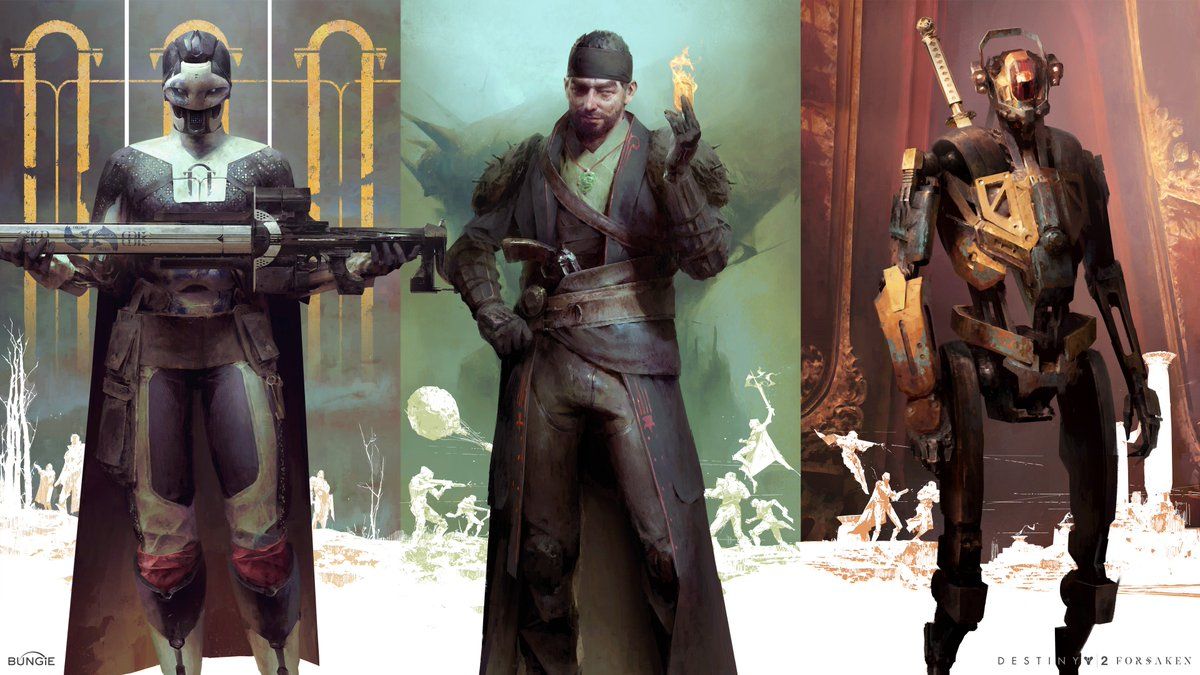 The Drifter season is almost here and we already have some details on what to expect.
In each new season, Tess Eververse brings a new set of ghosts, Transmat effects, Ghost projections, Eververse's exclusive armor and weapon and gear ornaments. However, this year, Bungie has added a new form of content with the annual pass. Unlike previous seasons, where you're just waiting for an exotic quest or new Iron Banner gear, we have three different seasons this time around.
The season of the forge is over, we say ada-1 goodbye and we prepare for The Drifter to take over. I have high hopes for this season and here is why.

What we know
This Season will follow the same path as The Season of the Forge. New equipment for Tess, Iron Banner and the "Joker's Wild" set by The Drifter. There will be new things to expect for both annual pass holders and non-pass holders. Instead of Crimson Days and The Dawning Event, we will wait patiently for the spring event, which will be a novelty for Destiny.
At the same time, non-pass holders can expect an exotic quest unrelated to the annual pass, such as The Last Word. An increase in power, Gambit private matches with new cards, new triumphs and legends books, as well as a reset in all multiplayer ranks will also be included for non-pass.
If you hold an annual pass, you can expect a lot more. In addition to getting everything non-subscribers get, subscribers can eagerly await The Jokers Wild. This is a new set of equipment and weapons offered by The Drifter. Annual Pass holders will also have access to a second round of exotic quests for Thorn and new bonuses from Xur. We do not know how many new exotics will be introduced during The Drifter's season, but we can assume that it will be about the same number as last season, which was five. The big news, however, is Gambit Prime.
Gambit Prime
Gambit Prime is a new pinnacle gaming experience. Bungie described the mode as if Gambit was training for the heist, and Gambit Prime is the heist. This new Gambit mode has very little detail on how each primeval or how the match is actually structured. However, we know that the game will only be one round against the best of the three as in standard Gambit. This is testing, but for Gambit. Players will also select roles such as Sentry, Reaper, Invader and Collect. These roles existed in standard Gambit except they were not displayed with a title.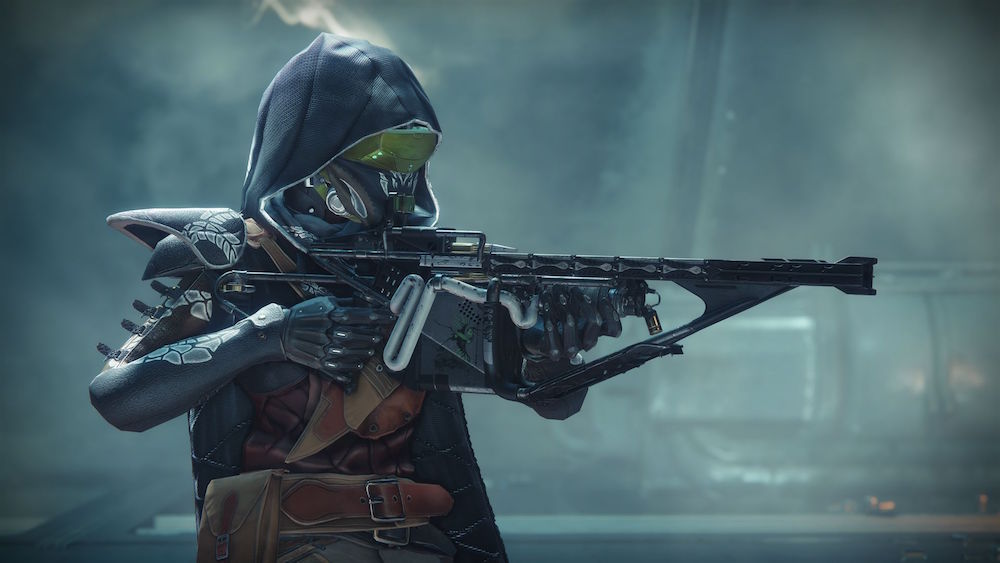 Players will have colors associated with the role they will choose if they use the new Reckoning equipment. Do not worry – we'll explain what reckoning is all about. Players will be able to choose their role but are not linked to it. For example, I like to invade. So I will be red to show other players what I'm doing.
This does not mean that anyone else can not invade or that I can not help to collect motions. It's more a way of spreading what you do good without coordination. The way the final encounter sounds, teamwork in all its forms is necessary. Bungie described the final primitive having raid-type mechanisms to defeat. I'm not panicking, you panic. This brings us to judgment.
The calculation
Like Gambit Prime, The Reckoning is supposed to evolve over time. What this means, we do not know exactly. Although Bungie specified when levels 2 and 3 are supposed to be released. This information is on the updated roadmap below. The calculation is linked to Gambit Prime to access.
After completing your first Gambit Prime match, you will be driven to The Third Spire, home of The Emissary. This is a place that Destiny 2 vanilla players will recognize as it was the stage of Trials of the Nine. Here, the Nine have a new task to entrust to you. Kill the caught. Few details have been shown here, except that it's a fast pvE experience that will make you feel like your back is being pushed against a wall. It is there that you acquire the necessary material to show your role in Gambit Prime. Personally, I can not wait.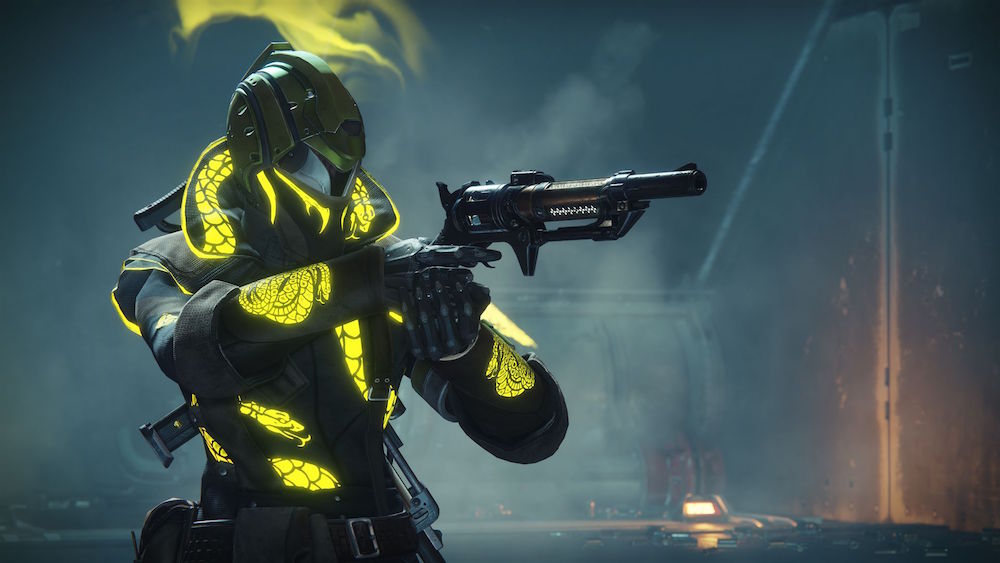 Speculation
We know a lot about The Season of the Drifter thanks to Bungie's roadmap earlier this year with the new ViDoc. However, there is still a lot of information to discover. From how the new Xur premiums work to what exactly is The Revelry, we will have to wait for the official information to disappear. However, the lack of information will not prevent us from seeing how much we can guess what the Drifter season will be. Let's start with the exotic quests.

exotic
There have been many rumors that one of the two quests will grant the exotic Hawkmoon hand gun. Although I personally want that to be true, I doubt it will be. We know that the spine is back and because of that, Bungie could add another hand gun to the game. If Hawkmoon's rumor is accurate, the three exotic quests will grant handguns. Personally, I think that the exotic quest of the non-holder of the pass will give us a more famous weapon, like Bad Juju or Icebreaker.
This is not the only news on the exotic front either. Ol's squid is facing itself and is currently undergoing an overhaul in terms of premiums. These bonuses are new to the world of Destiny and we can almost guarantee that we are giving exotic species in the second year. Many fans have complained that Xur has become irrelevant because it only offers exotic ones before Forsaken. Bungie commented on this problem by not wanting to neglect players who have never been to Forsaken. This is the same reason why Xur only visits the five original locations of the game.
However, as these bonuses are only paid to annual pass holders, you can assume that they will award exotics of the second year to all players or at least one way to get them. I can see that Xur has bonuses that require a week's work, the last step being his return, he has to offer an exotic engram. This engram having the potential of exotics of the second year, but not welcomed. This will maintain a sense of luck while giving players direct access to an exotic engram. Only time will tell us what kind of will the Nine will give to Xur, however.
The spring event
Finally, it leaves us with the spring event: The Revelry. To my knowledge, fate has never had a spring event before, even in the fate of origin. This leaves the door wide open to all that Bungie can cook.
An event that the guards prayed for that did not come back is SRL. Sparrow Racing League was introduced in the original fate at the Dawning event but has not yet made it back. This is the perfect time for this. Bungie gave us a taste of SRL in the latest raid, Scourge of the Past, and his return will hopefully bring back a lot of players who have returned to the game.
Fortunately, we will not wait too long for the spring event.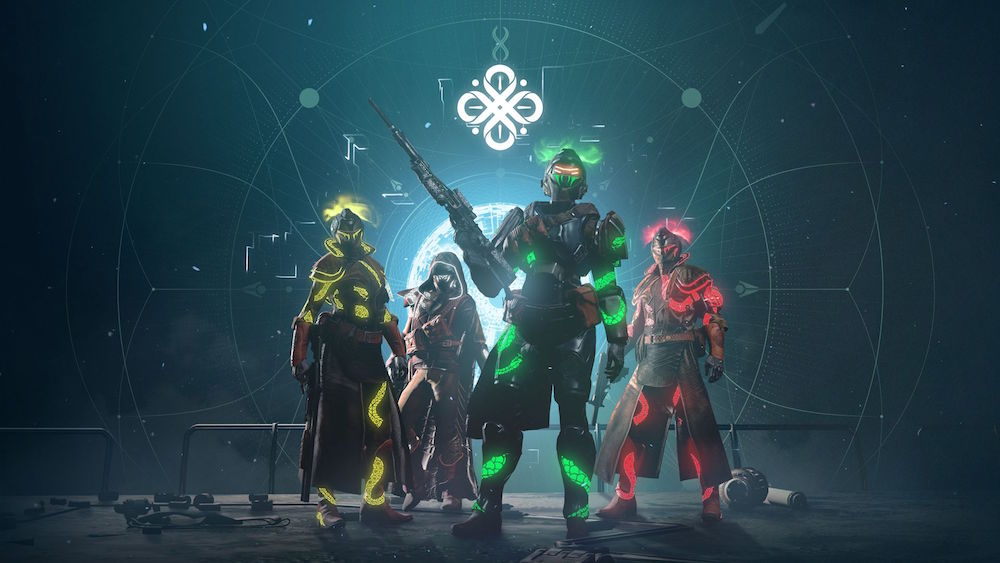 Below, the ViDoc which contains glimpses of everything that comes with this new season of content. Things like the Pinnacle guns for Gambit, Crucible and The Vanguard, as well as the new Iron Banner and The Revelry icons. There is not much information on these topics, so I did not talk about it. But trust me, as soon as this information is available, I'll talk about it faster than a low-level guard in Gambit.
I'm really excited for The Season of the Drifter, but I also have a lot of questions. So, I will be sure to inform you of any information we receive. But until then keep your eyes on Guardian, there are many things on the horizon.
[ad_2]
Source link