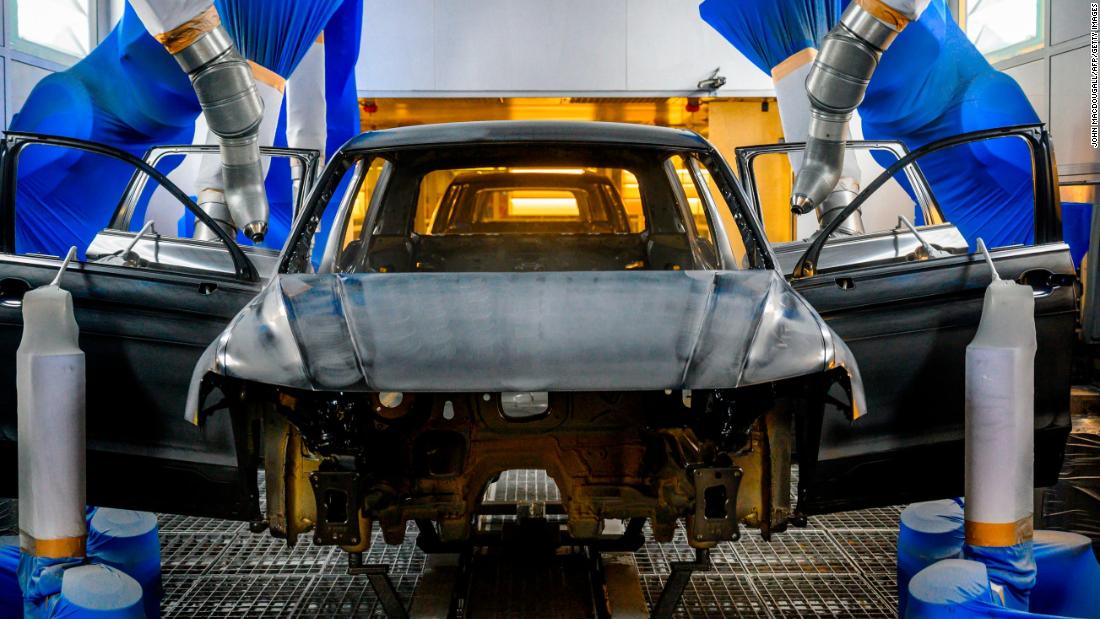 [ad_1]
The companies announced on Wednesday that they are undertaking a project to combine data from all machines, facilities and systems of 122 Volkswagen factories around the world.
The project could eventually link the entire global supply chain of the automaker, which has 1,500 suppliers and partners in more than 30,000 locations. The value of the transaction has not been disclosed.
Amazon Web Services, the cloud computing division of the US technology giant, will provide Volkswagen with a team of developers and data specialists who will analyze the project data and make recommendations.
The goal is to make Volkswagen's operations more efficient – for example by adjusting delivery times, reducing waste or identifying production gaps. The system could be launched before the end of the year.
Andy Jassy, ​​CEO of Amazon Web Services, said in a statement that the cloud project will "reinvent" [Volkswagen's] manufacturing process and logistics. "
Volkswagen
(

VLKAF

)
is investing heavily in new technologies to catch up with competitors in the transition to electric vehicles and turn the page on the diesel emissions scandal.
The company's leaders acknowledged that productivity issues were hurting their bottom line. In September, Volkswagen set the ambitious goal of increasing by 30% by 2025 global industrial productivity.
A crucial step is to standardize the production, machines and systems of its factories. Volkswagen's facilities are currently being exploited in different ways, which precludes the intelligent integration envisaged by the agreement with
Amazon
(

AMZN

)
.
The agreement is also a big win for Amazon. Cloud commerce has become a major source of revenue since its inception 14 years ago, generating sales of $ 7.4 billion in the last quarter of 2018.
Amazon Web Services accounts for one-third of the global cloud market. Among his clients are company heavyweights such as
Comcast
(

CMCSA

)
and
Pfizer
(

PFE

)
, technology startups like Airbnb, and even the US government.
This is not the first time that Volkswagen is turning to the cloud. Last month, the company signed a major contract with Microsoft to develop a "car cloud" integrating third-party applications into its cars.
The system will allow drivers to continue to listen to the same music at home and in the car, make calls, view a schedule for appointments and pay for parking.
[ad_2]
Source link