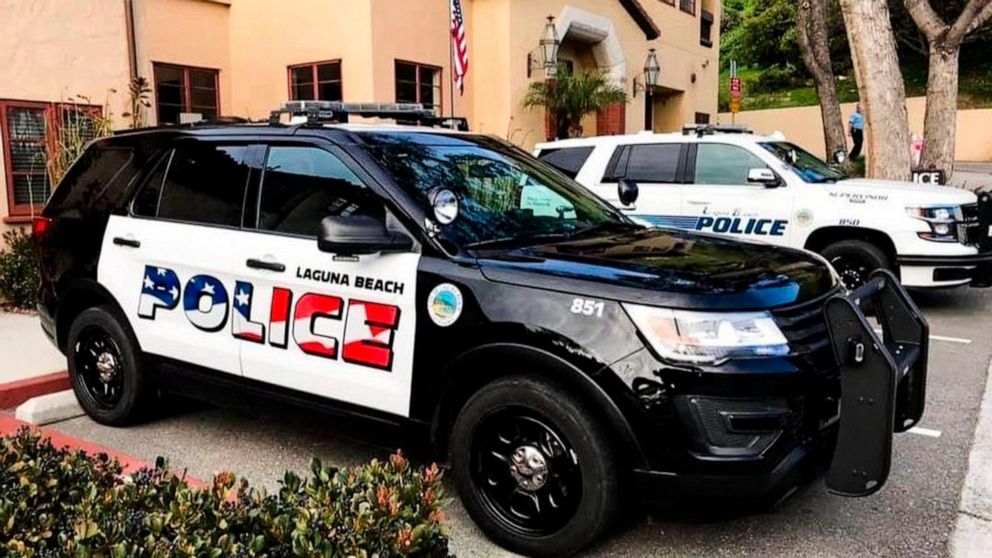 An American flag on the side of freshly painted police cars divides a small coastal town in southern California.
Some people in Laguna Beach believe the flag is too aggressive, while others are surprised that anyone opposes the American flag, the Los Angeles Times reported Saturday.
City Council will decide at its meeting on Tuesday to keep the logo or choose an alternative.
Artist Carrie Woodburn said at a March council meeting that it was "shocking to see the boldness of the drawing" when the newly painted Ford Explorers had just been released.
"We have such an amazing artist community here and I thought that aesthetics did not really represent our community," Woodburn said. "It's very aggressive."
But attorney Jennifer Welsh Zeiter said that she had found the police cars "outstanding" and had questioned the loyalty of anyone who would oppose the display of the American flag.
Critics are so blinded by their hatred of President Donald Trump, that they can not see through their current biases to realize that a police vehicle sporting the American flag is the expression Ultimate of America.
In February, the city council agreed to repaint in black and white the cars of his squad all white, with the stars and stripes that cross the word "police" on the doors. The police department has 11 police cars.
The proposed chart, unanimously approved by council in February, was a more moderate version of the drawing that now appears on cars.
Laguna Beach has about 23,000 inhabitants and is 88 km south of Los Angeles.
—
Information from: Los Angeles Times, http://www.latimes.com/
Source link