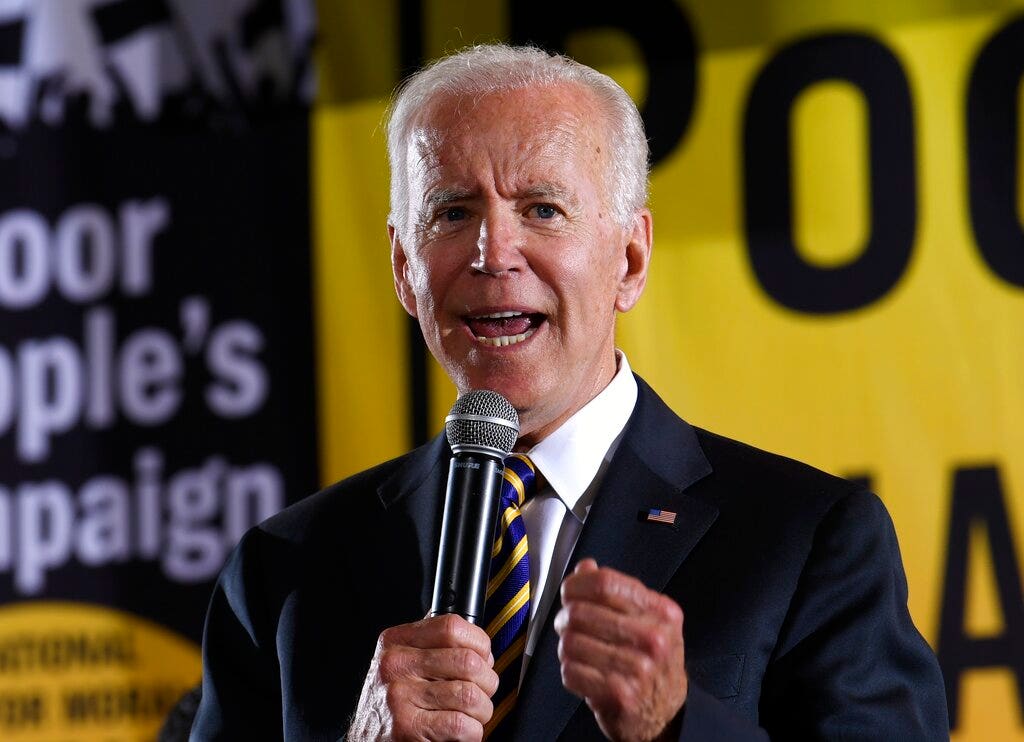 Six people were arrested Wednesday at Joe Biden's campaign office in Philadelphia, after advocates for undocumented migrants stormed the building in a bid to confront the Democratic leader over the millions of evictions. which took place under the Obama administration while he was vice president.
Movimiento Cosecha, a group of activists fighting for the rights of undocumented migrants, said the deplorable conditions of migrants at the US-Mexico border had begun under President Barack Obama, but had been underscored by the policies controversial Trump government, including: separation from the family.
"The cruel treatment inflicted upon immigrants by the Trump administration at the border and throughout the country has finally revealed the inhumanity of our entire system," said the group in a message posted on Twitter.
The lawyers of the house hear an emotional testimony from the migrant mother whose daughter died after holding the ice
Movimiento Cosecha apologizes to Biden for his role in the crisis and urges the former vice president and his fellow Democratic presidential candidates to "support the dignity of immigrants". Specifically, they ask all candidates to commit that, if they are elected, they put an "end to all detention and expulsion on the first day" of their administration, apply "immediate legalization to all immigrants without papers "and guarantee reunification for all".
CLICK HERE FOR THE FOX NEWS APP
"For now, being anti-Trump on immigration is a minimum that many Democratic leaders have not even met, with @ MaisonDémocrates continue to finance ICE and Border Patrol, "said the group." For any presidential candidate who claims to be alongside immigrants, we need a new standard of dignity. "
Biden defended the Obama administration's immigration record during the first Democratic presidential debate last month, saying it was "almost immoral" to compare Trump's policies to those of his predecessor.