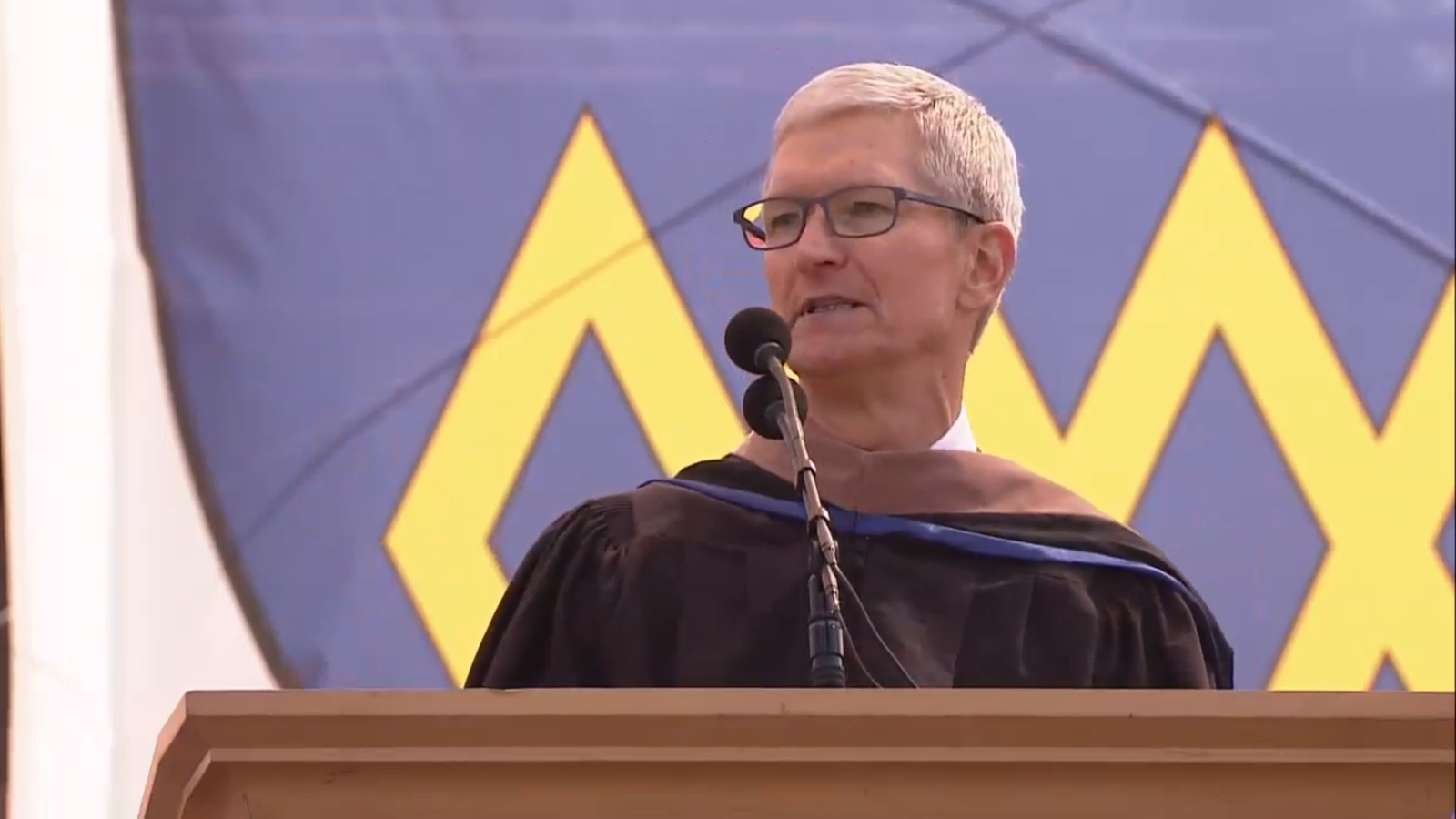 Apple and its CEO, Tim Cook, have always said that the company is fundamentally different from its competitors in terms of confidentiality. IOS devices collect and use less data on their users than companies like Google and are generally considered more secure than their Android counterparts. The company has also launched competing services by introducing competing services such as Apple is connecting for the third time. third party sites. Apple and Cook have also been more aggressive in combating hate speech and misinformation, banning conspiracy theorists like Alex Jones and making it clear that Big Tech needs to do more.
In an opening speech Sunday at Stanford, Cook pushed this approach to a higher level, accusing some Silicon Valley companies of operating as a "chaos factory" and not taking responsibility for what they had created. Although he did not mention a name, Cook made a pretty clear statement to Theranos, a company failing blood tests, and raised issues that have affected companies such as Facebook and YouTube.
"Recently, it seems that this industry is increasingly known for a less noble innovation: the belief that one can claim credit without accepting responsibility," Cook told Stanford graduates. "We see it every day with every data breach, every violation of privacy, every blind eye turned to hate speech, the false news that poisons our national conversation, the false miracles in exchange for a single drop of blood.
"Too many people seem to think that good intentions excuse the damaging results," Cook said. "But whether you like it or not, what you build and what you create defines who you are. It's a bit crazy for anyone to say that, but if you build a chaos factory, you will not be able to escape chaos. "
Cook added that the lack of confidentiality and endemic digital surveillance of the world of technology would have "stopped Silicon Valley before it begins" and "If we accept as normal and inevitable that everything in our lives can be aggregated , sold and even filtered the case of a hacking, so we lose a lot more than just data. We lose the freedom of being human. "
The CEO's Graduate Council: "… At a minimum, learn from these mistakes. If you want to take credit, start by learning to take responsibility. "
Apple, of course, has its own share of the problems. He is accused of anti-competitive business practices and censorship on his App Store and is fighting an antitrust class action lawsuit. He downplayed his tax burden by capitalizing on loopholes and tax shelters, and was also confronted with allegations of appalling working conditions in his Chinese supply chain (although he apparently made progress on this issue). last problem). It has also complied with Chinese laws on censorship and data storage rather than losing access to its lucrative market.
As the Atlantic noted earlier this year, Apple has "significantly improved its policies [on privacy] than its more data-hungry competitors ", but still benefits from these competitors via its application store model." Last year, Rhett Jones, colleague of Gizmodo, pointed out that avoiding many of the controversies that confuse the rest of the industry does not make Apple a friend:
If Apple gives headaches to Facebook and Google, it is said that it's great. But it's a thorny problem when we're talking about a few billion dollar companies that are swapping positions down the ladder as they strive to be one trillion dollar companies. It's just not enough for the least megacorp to control the bad guys. Free markets do not really control each other, as the telecoms clearly demonstrate with their practice of tolerating the mini-monopolies of each other.
For its part, Apple does not simulate blood tests, ignores the demands of human rights organizations to stop the genocide, actively creates algorithmic "rabbit extremist holes" to boost exchanges, works on a Search engine secret respects censorship or gets caught. in flagrante delicto on his secret projects of artificial intelligence of military drones. So, maybe Cook has something to say here – or at least the most effective brand rhetoric.
Source link