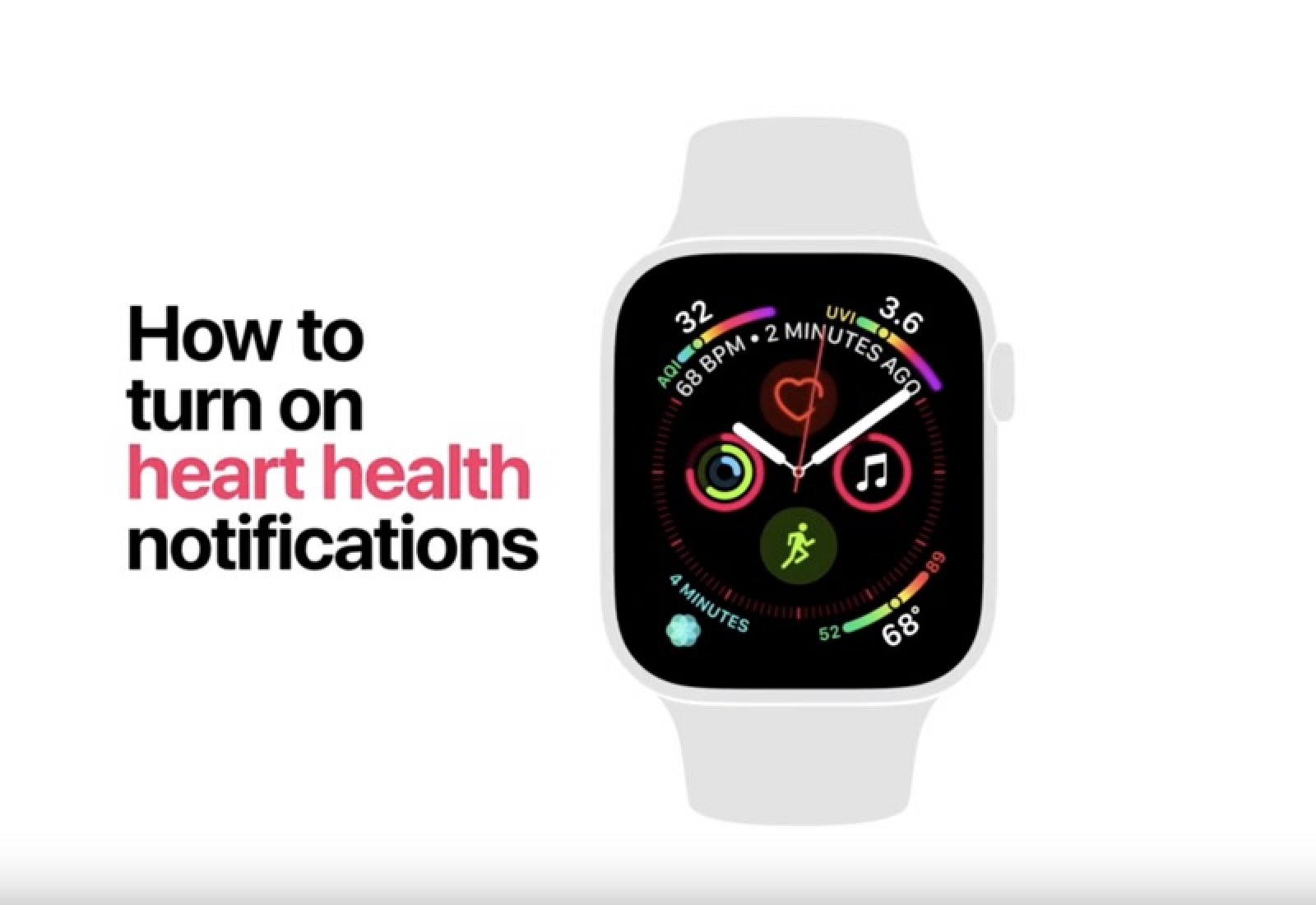 Apple Watch tutorial series, highlighting health-related Apple Watch features that include fall detection and heart health notifications.
The two short videos are tutorials that are designed to walk Apple Watch Series 4 owners through enabling these features. Each one has quick step-by-step instructions Apple Watch app on the iPhone.
Fall detection is a feature that is enabled by default for those who are over 65, but younger Apple Watch Series 4 users must enable it manually. Fall detection uses the gyroscope and the accelerometer to detect a fall, and then it contacts emergency services.
Heart health notifications let you know when your heart rate is too low, too high, or if an irregular rhythm is detected.
Apple has shared several videos in its Apple Watch tutorial series so far, with the introduction of the series 4 models.