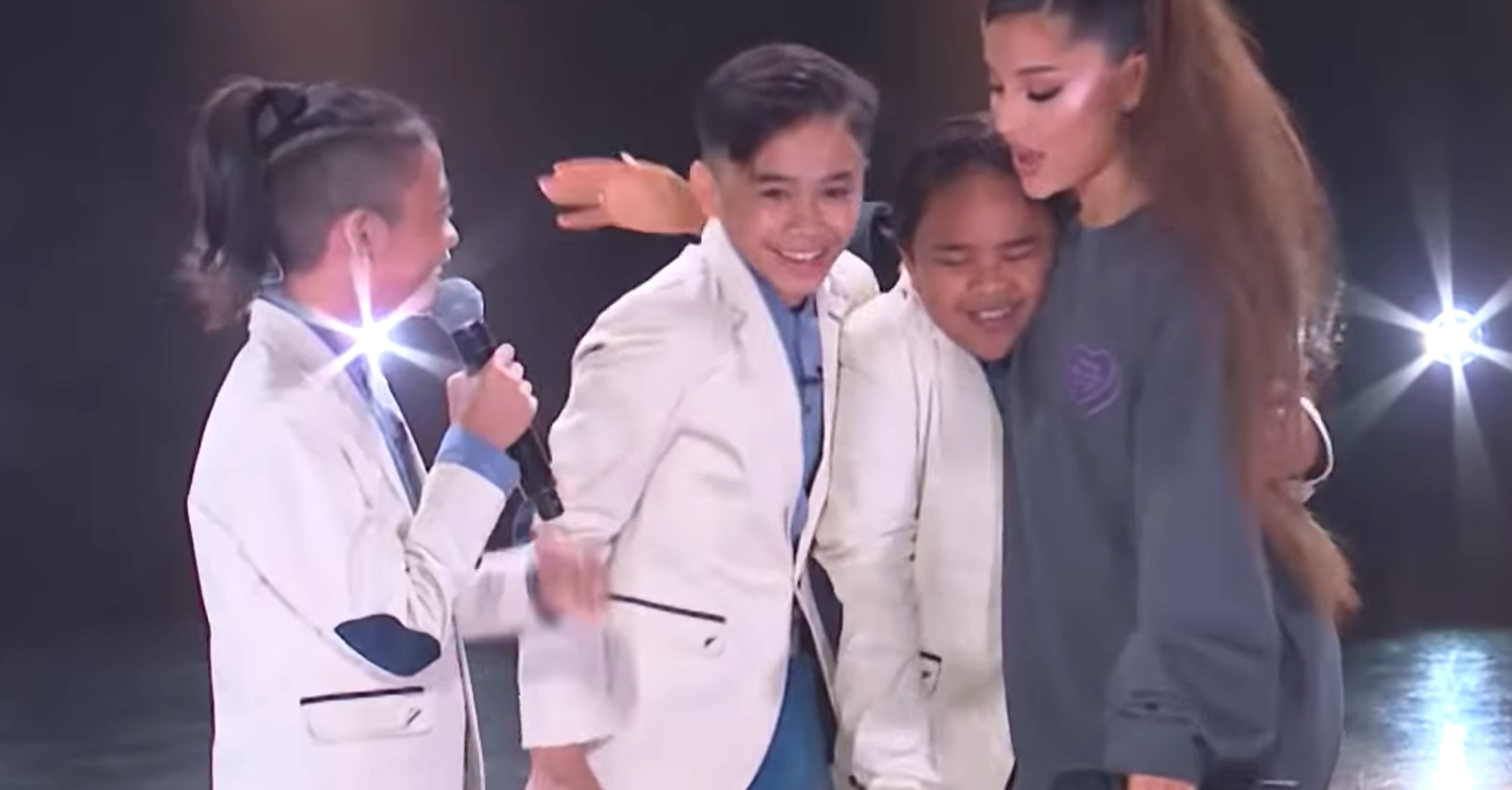 Ariana Grande surprised some of her biggest fans – members of a group of boys from the Philippines – by joining them in the mid-performance during Tuesday's broadcast of "The Late Late Show".
The TNT Boys played Jennifer Hudson's success "And I tell you" when Grande went on stage to sing with them. The trio, who had already told host James Corden how much they loved Grande, could not contain their shock.
After completing the song, Grande congratulated the band members, who participate in the CBS World Talent Contest "The World's Best", also organized by Corden.
"I'm obsessed with you guys," she says. "You are so incredible. It was so beautiful.
Check out the full clip here: