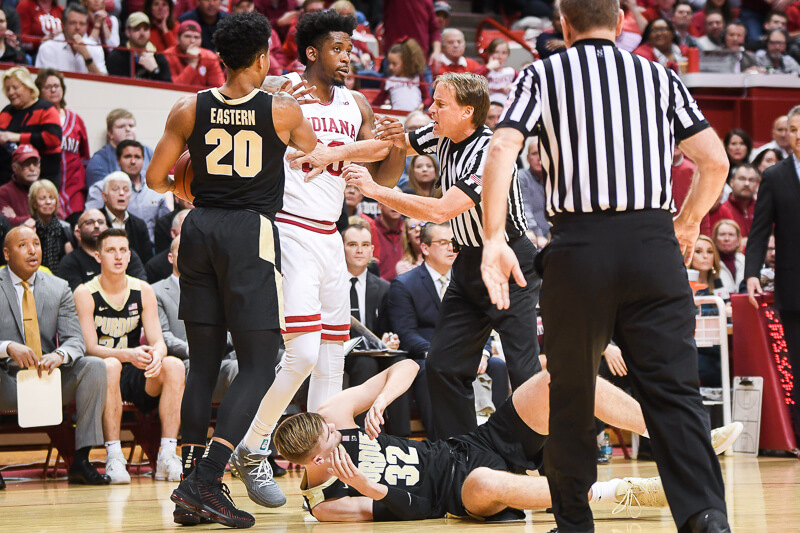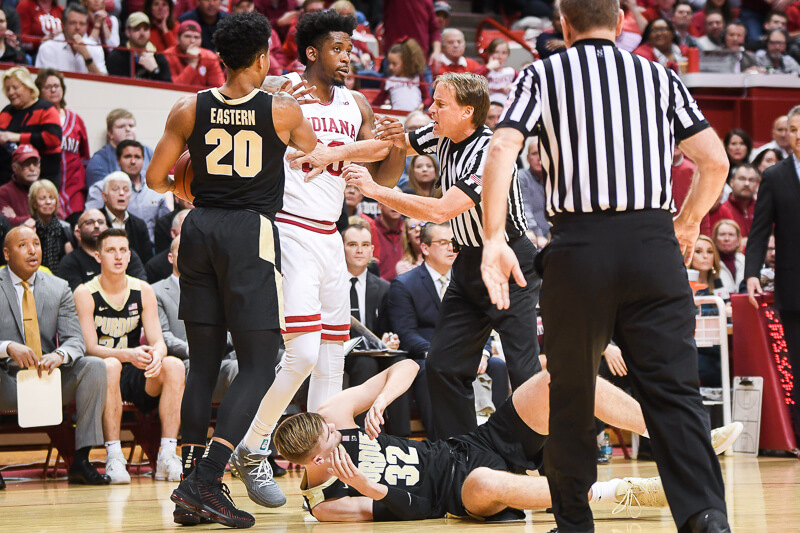 Some quick thoughts on a defeat of 48-46 against Purdue:
How did it go?: Indiana's Big Ten slide continued Tuesday night at the Simon Skjodt General Assembly as the Hoosiers fought but could not overcome the bump against rival Purdue. The offensive night was forgotten, as neither team scored more than 32% of the score and both teams failed to break the 50-point mark. But after Romeo Langford missed a free throw that would have given Indiana a one-point lead with just over 23 seconds, Purdue cut the clock to six seconds before Carsen Edwards made a decisive shot. Matt Haarms was there to help the Boilermakers win the match and inflict Indiana's 11th loss in the round of 16.
Standout interpreterRomeo Langford, who went back to half-time, finished with 14 points and nine rebounds.
A statistic that stands out: The Boilermakers won despite a sad shooting night from Edwards, who only had 4 points out of 24 and had nine points.
Final individual statistics of IU:

Final statistics without tempo: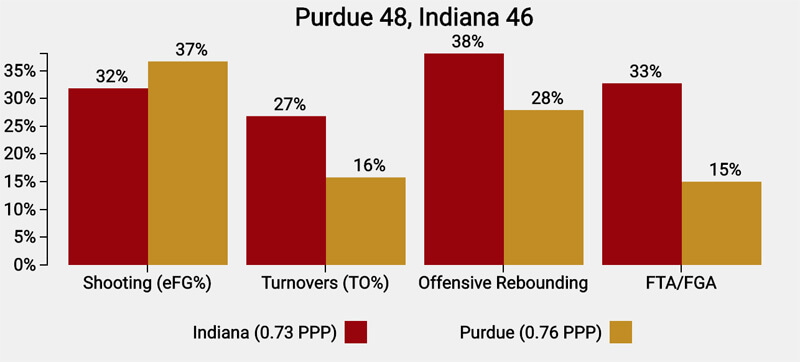 Filed under: Purdue Boilermakers
Source link