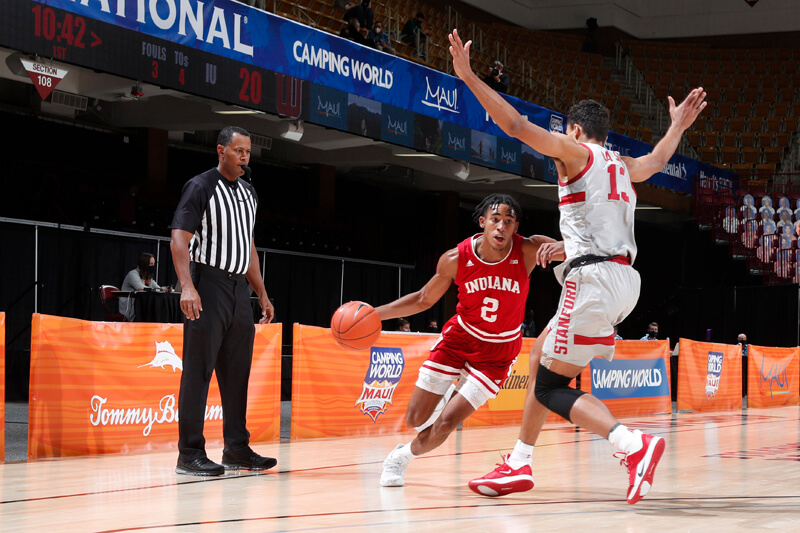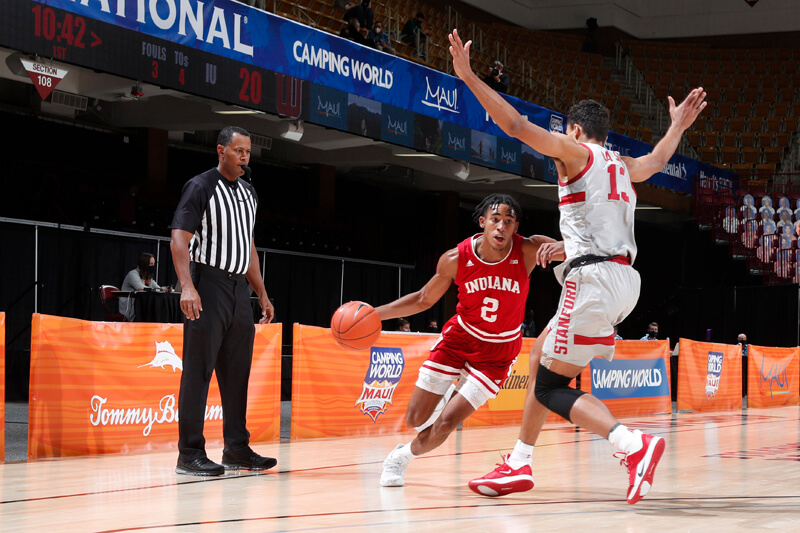 Quick thoughts on a 79-63 win over Stanford:
How did it happen: After Tuesday's debacle against Texas, Indiana hit back Wednesday afternoon against Stanford. The Hoosiers took control of the game early, scoring 16 points in the first 4:48 of the game. The driving force behind the quick start was the sophomore duo of Trayce Jackson-Davis and Armaan Franklin. Jackson-Davis dominated offensively all afternoon on his way to a career-high 31 points. And Franklin crammed the stat sheet into a variety of categories, including rebounds and assists. Indiana's offense spat in the final 15:12 of the first half, but quickly picked up speed early in the second half to claim a double-digit lead. Stanford was never seriously challenged once IU went 55-45 with 8:56 to go. The victory, Indiana's second in three days, gives the Hoosiers a third-place finish and a pair of wins over possible NCAA tournament teams who are expected to age well.
Out of competition performers: Jackson-Davis was aggressive and much sharper on Wednesday than he was in UI's first three games. He's taken 16 field goals and 14 free throws and the Cardinal hasn't had an answer for him all afternoon in the paint. Franklin also deserves a mention for his best all-around game yet in an IU uniform. Franklin finished with 13 points, eight rebounds and five assists. Race Thompson added 15 points, eight rebounds, four blocked shots and three assists.
A statistic that stands out: The Hoosiers rebounded from Tuesday's offensive bouts against Texas to muster 1.11 points per possession against a strong defense from Stanford, who gave up just 0.78 points per trip against Alabama and 0.95 points by possession against North Carolina.
Final individual UI statistics:

Final statistics without tempo: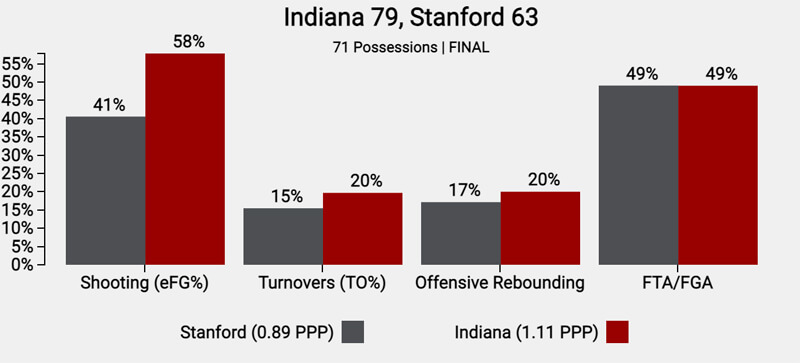 (Photo credit: Maui Invitational)
Filed at: 2020 Maui Invitational, Stanford Cardinal
Source link