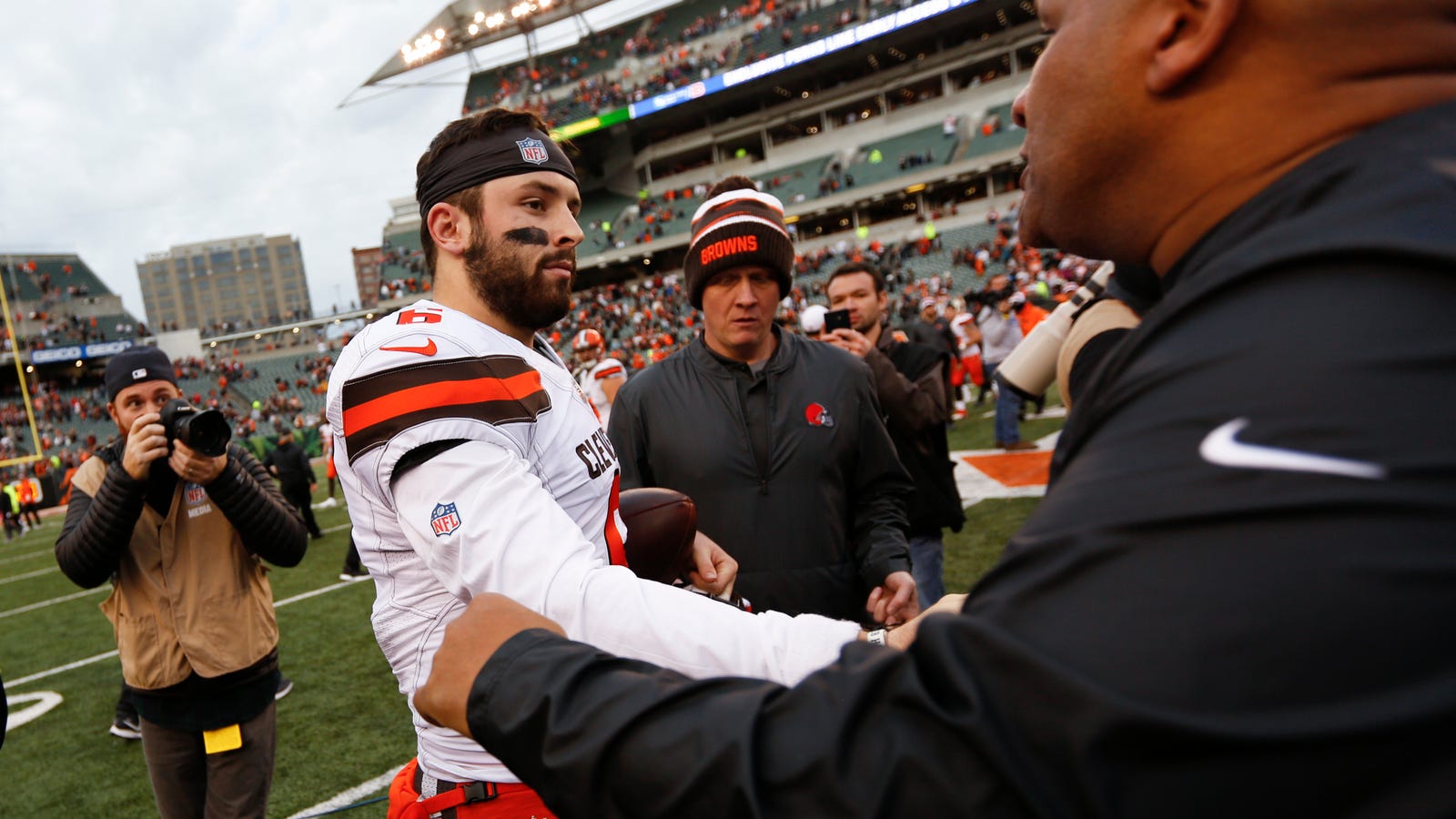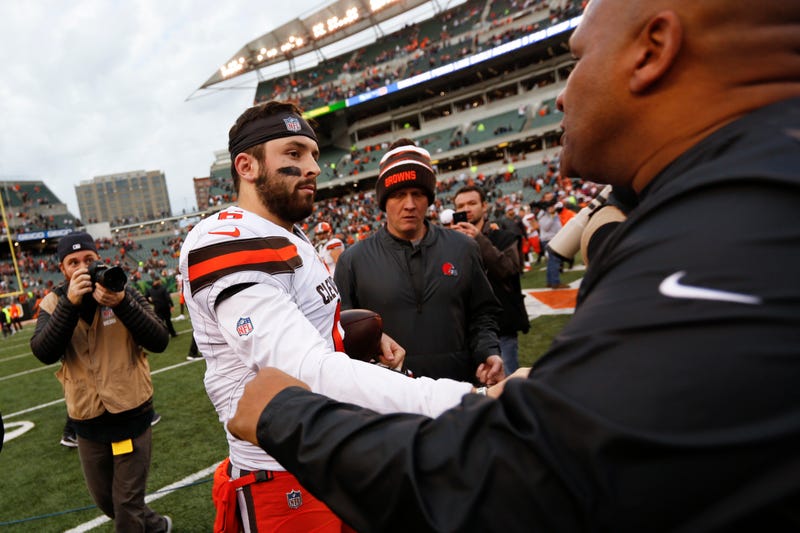 One would think that the worst head coaching record with a team in the entire history of the NFL would have constituted sufficient punishment – or a sufficient indictment. And if that's not the case, maybe it might have been enough to get fired in mid-season. But no, Hue Jackson must not only live with the ignominy of what he did in Cleveland, but he must also deal with the widespread and highly vocal joy of the Browns players from his demise.
Two weeks after being dropped by Cleveland, Jackson joined the Bengals with the nebulous title of special assistant head coach. Obviously, it did not please many of Browns who, before, during and after Sunday's 35-20 win over Cincinnati, did their best to criticize, present and ignore Jackson significantly. The leader among them, rookie quarterback Baker Mayfield, who thrived in Jackson's absence. In his post-match press conference, Mayfield explained why he had knocked out Jackson:
"Left Cleveland, go to Cincinnati, I do not know. It was just someone in our locker room who asked us to play for him and then joined a different team that we play twice a year. "
This reasoning is obviously stupid. The Browns have fired! He can go to work wherever he wants. Honestly, I can not believe that it's even a topic of debate. Think how ridiculous it would be in literally any other industry for a person's former colleagues to be bitter about taking a job at a competing company after being fired; their resentment would be just made laugh of the room.
(Mayfield, later during the same press conference, unconsciously took his revenge and identified the direction that would normally take resentment when he noted that TE Browns Orson Charles and QB coach Ken Zampese had extra motivation for this match because they had been abandoned. Bengals.)
Regardless, debating this we apparently need. This was a topic about First take Yesterday, when analyst Damien Woody tried to call Mayfield a hypocrite because he had been transferred from one Big 12 team to another. It's a stupid argument for several reasons, but Mayfield, who spends his Monday running Instagram and gets angry, brings him back to Hue:
Let's be clear: I am pro-beef. Like. I can not get enough. If Mayfield hated Jackson as a coach and as a person and wanted to publicly reject him at every available opportunity for the next decade and more (and if Hue gets the position of head coach of the Bengals, like that has been announced? Bellissimo) I am here for this. But we all have to agree on the basics of good beef. And here, as everywhere, there is absolutely nothing wrong with what a person without a job decides to take a job. It does not matter what team he is with.