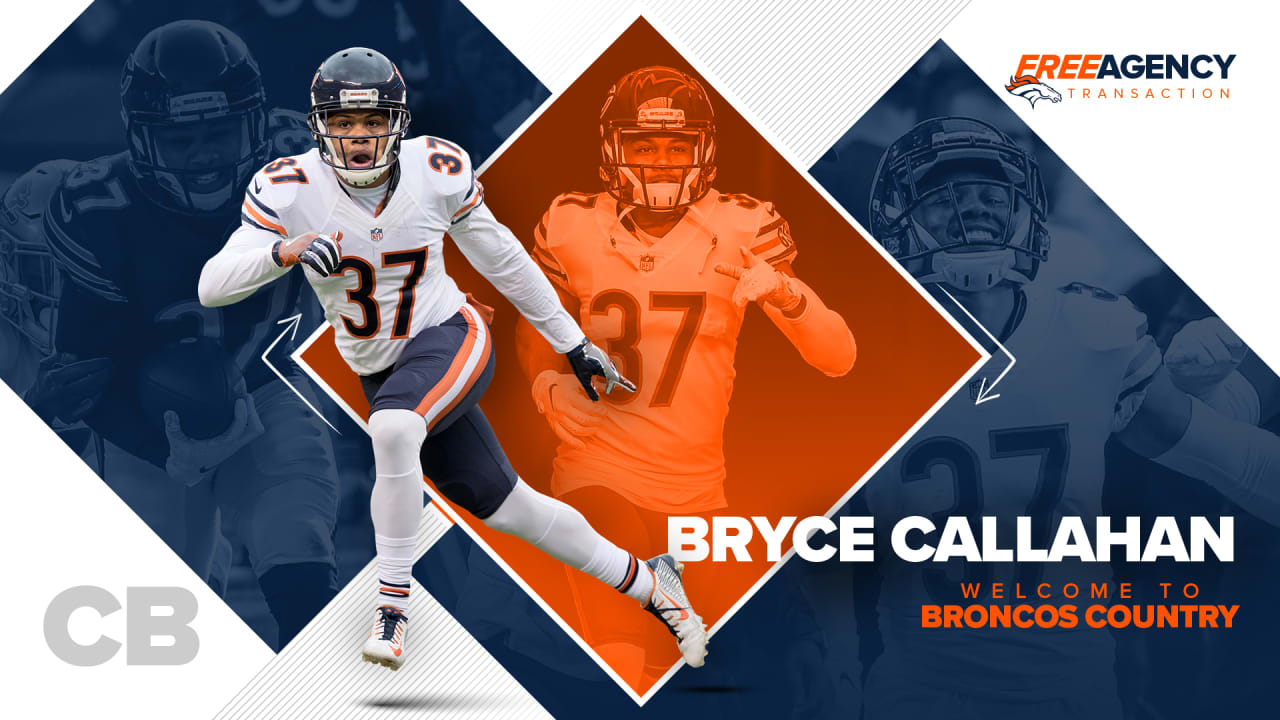 ENGLEWOOD, Colorado – The Broncos have added a familiar face to their high school.
Denver agreed to sign Friday a three-year contract with cornerback Bryce Callahan, who played for head coach Vic Fangio in Chicago.
Callahan, who played in the slot like the Chicago Nickel corner, recorded four interceptions, 20 defended passes, four sacks and 122 tackles over his four seasons with the Bears.
The four interceptions, 17 breakouts and three of the bags have occurred over the past three years. He worked with the Broncos defensive coordinator, Ed Donatell – then a Bears coach at that time. He also added a forced fumble, seven tackles against defeat and seven quarterbacks under Donatell's tutelage.
According to Pro Football FocusCallahan got the 10th highest score of the cornerbacks last season before breaking his foot in the 14th week. He also allocated the second lowest number of yards per coverage (0.69 yards) per PFF.
The 27-year-old from Rice University also added a touchdown when returning to the pound in 2018.
He has appeared in 36 games in the last three seasons. He started 26 games during this period.
Callahan is the second addition to the Broncos high school in the free time period. The Broncos signed a three-year contract with cornerback Kareem Jackson on Friday.