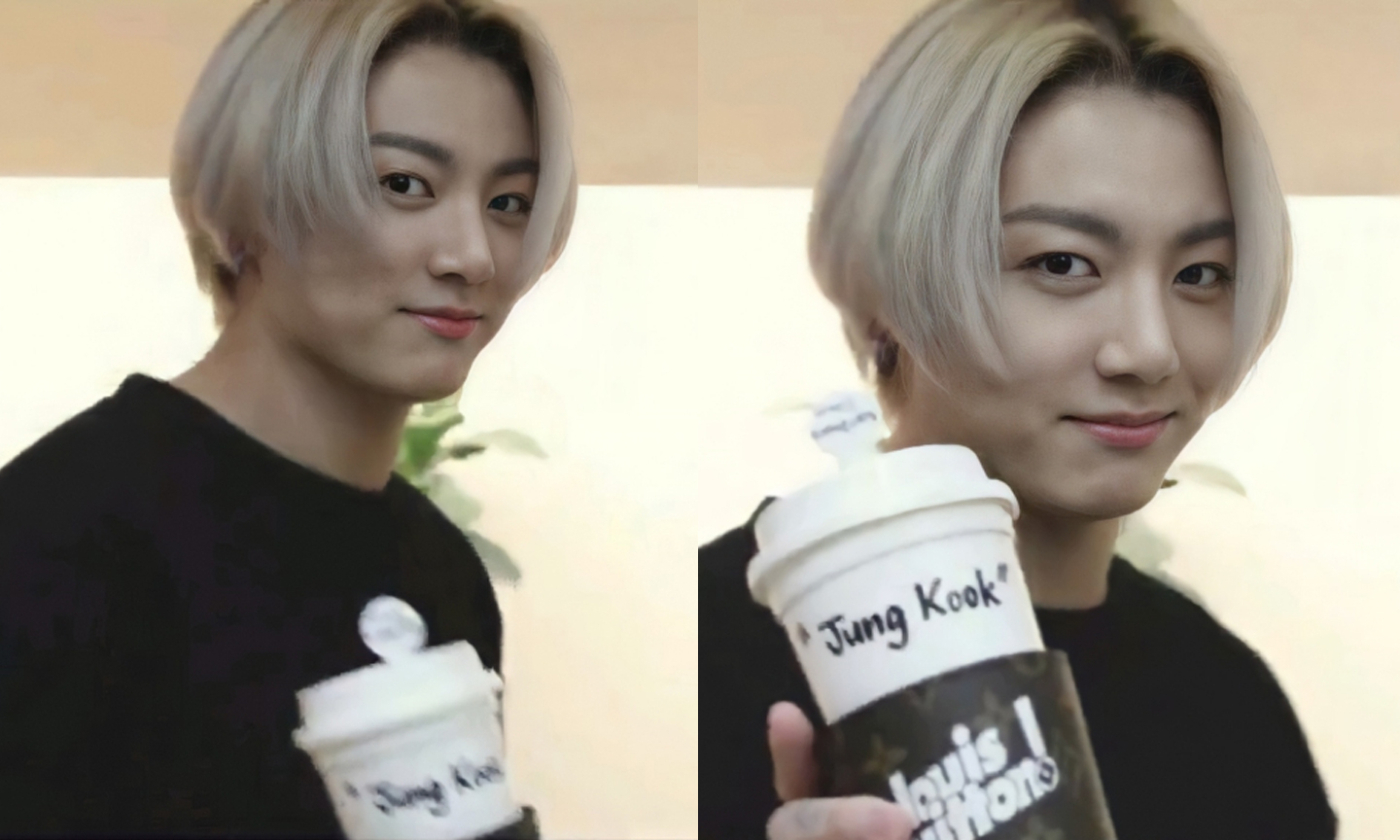 BTS's Jungkook once again caught the attention of fans as he showed off surreal visuals with his golden hair.
January 21, Louis VuittonThe official Twitter account posted a video preview of the members of BTS who were invited to watch the Louis Vuitton presentation. The video showed the members receiving coffee mugs with their names on them along with Louis Vuitton cup sleeves as well as a gift box.
Right out of the video, Jungkook grabbed attention with her naturally parted blonde blonde hair in the middle.
Jungkook wears a simple black shirt and black pants but still exudes an indescribable beauty that seems surreal.
Jungkook looked directly at the camera showing his charms as he went to grab the mug with his name on it. He smiles at the camera filled with a chic yet cute charm.
After receiving the gift boxes, the BTS members opened the boxes to find wooden planes and started to assemble them. After members line up to launch the planes. Jungkook showed a childish appeal as he smiled innocently, happily tossing the plane into the air.
Meanwhile, BTS continues its unabated popularity on the US Billboard Global Chart.
According to the latest chart released by US Billboard on the 20th, BTS 'digital single "Dynamite" ranked second on the Billboard Global charts and third on the Billboard Global 200.
In particular, BTS topped the Billboard Global rankings eight times in total, setting the highest number of No.1 records since the chart's inception.
After the video was released, fans shared the captured photos of Jungkook expressing how much they love his new look.