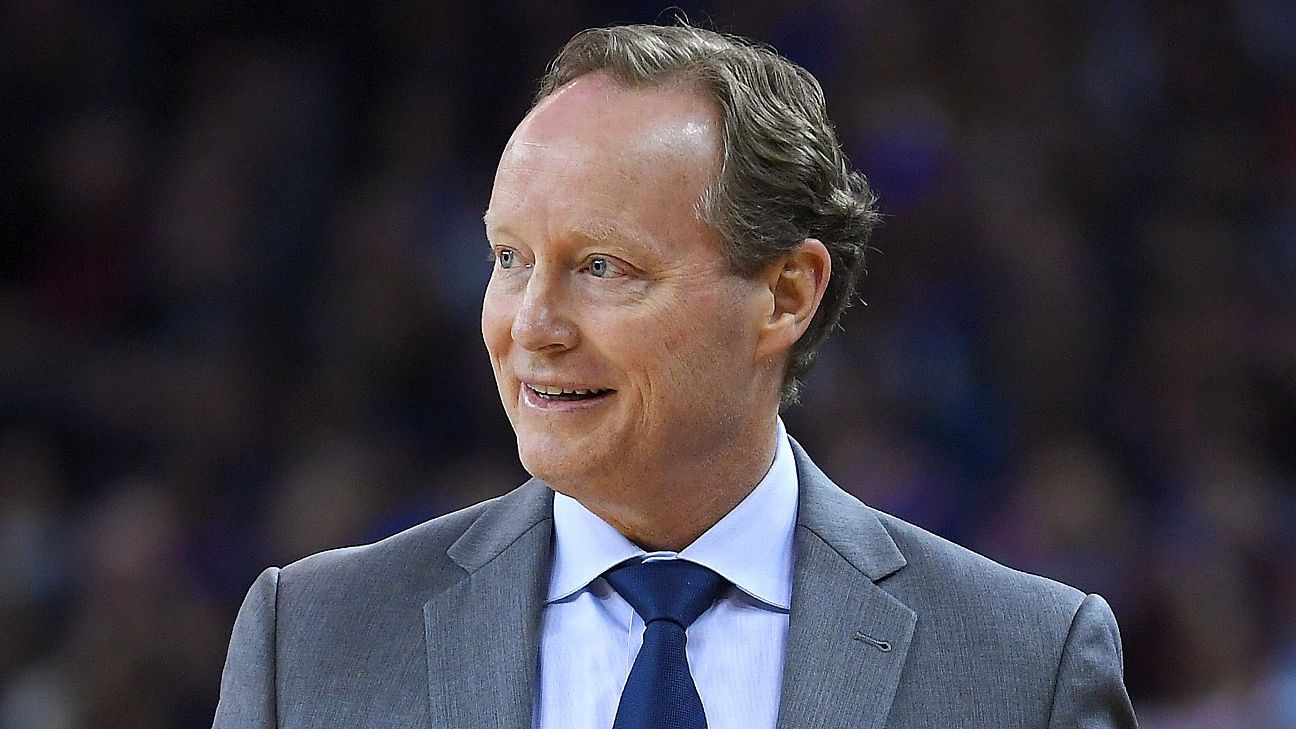 Mike Budenholzer, coach of Milwaukee Bucks, was elected coach of the 2019 National Basketball Coaches Association, the league announced.
The NBCA Michael H. Goldberg Coach of the Year Award, named in honor of Goldberg, the late president of the group, interviews the top 30 coaches of the NBA and entrusts them with the terms of reference. No individual can vote for himself.
Budenholzer led the Bucks to 60 wins and the league's best record in his first season with Milwaukee.
1 related
Kenny Atkinson (Brooklyn), Michael Malone (Denver), Nate McMillan (Indiana), Gregg Popovich (San Antonio), Doc Flippers (Clippers), Quin Snyder (Utah) and Terry Stotts (Portland) also received votes.
"It's an incredible honor to be recognized by your peers and this makes this award really special," Budenholzer said in a statement. "Thanks to my NBA colleagues, and most importantly, thanks to our players and staff in Milwaukee, the work of the players and staff this year has given our team and fans a very special season."
Budenholzer won the Red Auerbach Trophy, chosen by the media as the NBA 's coach of the year in 2015. He helped the Atlanta Hawks win 60 games this season.
In the previous two years of voting, Dwane Casey won in 2018, while Mike D & Antoni and Erik Spoelstra were co-winners in the inaugural vote of 2017.
Source link