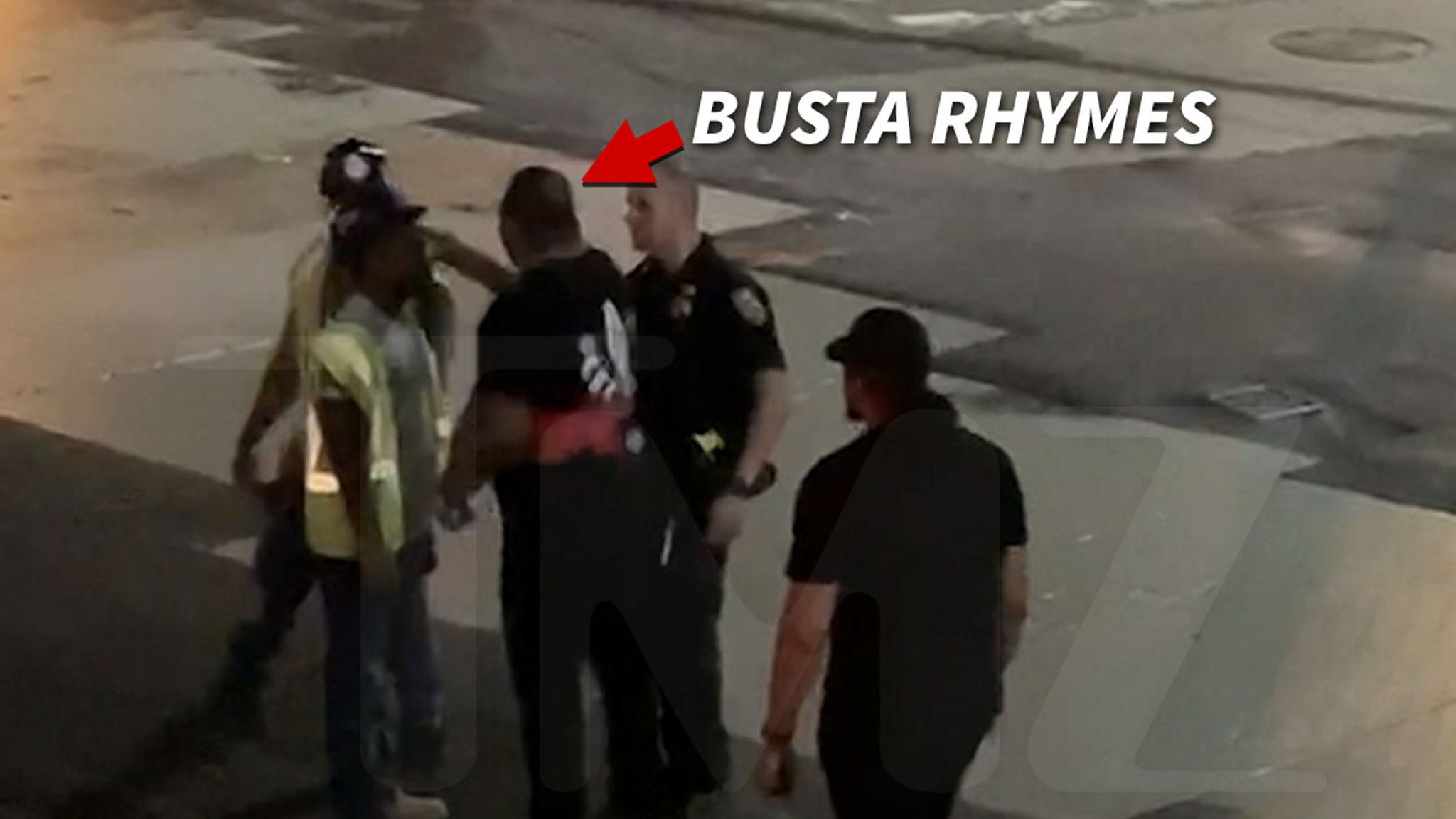 Busta Rhymes apparently was not in the mood to mingle with a fan, and hell was unleashed when this fan got angry and used a homophobic insult when talking with the rapper.
The video obtained by TMZ was recorded in the middle of the stormy confrontation that occurred around 5 pm Wednesday in New York. You can see the rapper arguing with a couple of men wearing reflective vests for the construction team. Busta is detained by friends and several police officers from New York.
There is a lot of screaming and Busta goes to the gate of one of the construction guys. Things deteriorated quickly when one of the guys seemed to drop the word f on Busta. You can see in the video … Busta seems to take revenge by throwing a punch but misses. The cops stand between the man and Busta and that 's where the video ends.
The security forces told TMZ … one of the construction workers filed a harassment report about 10 pm later that night … claiming that Busta was aggressive before the cops came forward and that the acts are included in our video.
The man alleged that Busta had swayed him but made no contact and told him "I'm going to fuck you" after greeting the rapper. The man stated that he had felt threatened and dropped his phone because he was scared.
Our sources say that the cops have not witnessed what the man has alleged. In addition to the harassment report, we are told that police officers washed their hands after this incident. There is no further investigation and the case is considered closed.
Lately, it seems like everyone wants a piece of Busta. As we reported, he had a heated discussion with another man who was upset by the rapper hit his wife.
Busta was also not arrested during this incident.
Source link