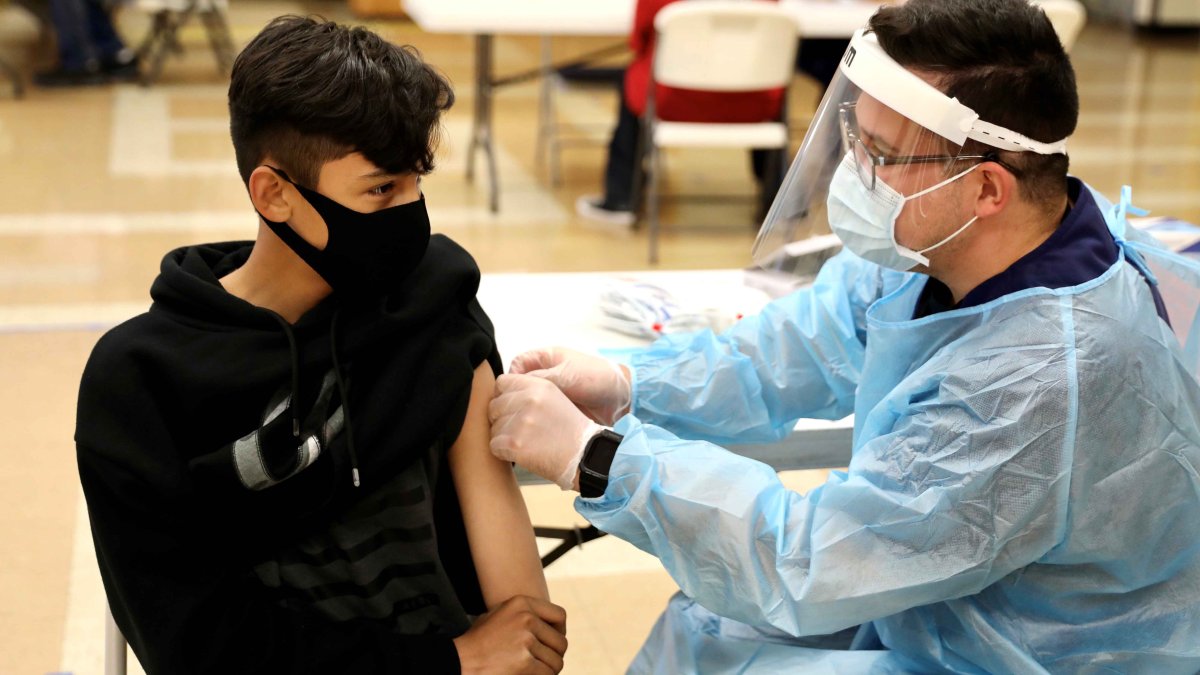 [ad_1]
California public school students aged 12 and older may be required to be vaccinated against COVID-19 in order to attend classes in person.
California Health and Human Services Secretary Dr Mark Ghaly said the state was considering the requirement at a press conference Thursday morning.
Ghaly's update comes after several school districts, including Oakland Unified and Los Angeles Unified, announced a similar mandate for students.
"We are following the experience in Los Angeles, understand what it means for students and families, staff as well, and watch other counties consider the same," Ghaly said. "So this conversation is certainly taking place within the framework of what we envision at the state level, but no final action or decision is taken at this time."
Ghaly said there is a "long tradition" in California and many other states, if not all states, of having student immunization requirements.
"It's not something that is a new part of a conversation," he said. "There has been a long conversation about vaccines in schools and their role in protecting students. We, of course, are always looking at the data, including where there are opportunities to ensure that vulnerable people in California, those who are that can be protected, are protected by getting vaccines. "
[ad_2]
Source link