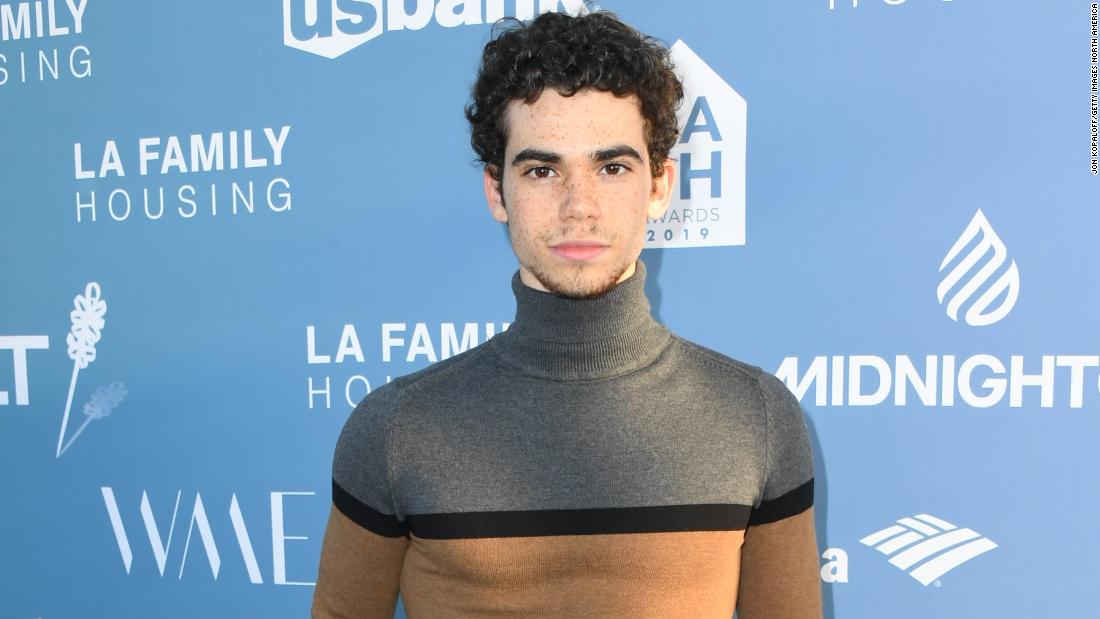 Boyce was 20 when he died in his sleep this month after a crisis.
In a statement, Disney Channel announced that its parent company would donate to the Thirst Project, a non-profit Boyce association, which provides communities with safe and healthy drinking water.
Boyce played in "Jessie" and "Eagle Eye" alongside Shia LaBeouf, alongside "Grown Ups" with Adam Sandler. In "Descendants" of Disney Channel, he interprets the teenage son of Cruella De Vil, Carlos. The first was scheduled for July 22nd.
With the permission of his family, "Disney Channel will devote the broadcast of" Descendants 3 "to the memory of Cameron Boyce," said the channel.
He paid tribute to the actor on Twitter, claiming that he remained true to himself and defended what he believed in.
"We are overwhelmed by the love in action we found when looking to honor our friend and brother," Thirst Project
wrote
on Twitter "Cameron's spirit persists in your actions and we will do our best to share any ideas we may have as they become available in the days and weeks to come."
Sandler, urged others to support the causes Boyce has engaged.
He had to be part of the humorous series "Mrs. Fletcher", which should be released on HBO this fall.