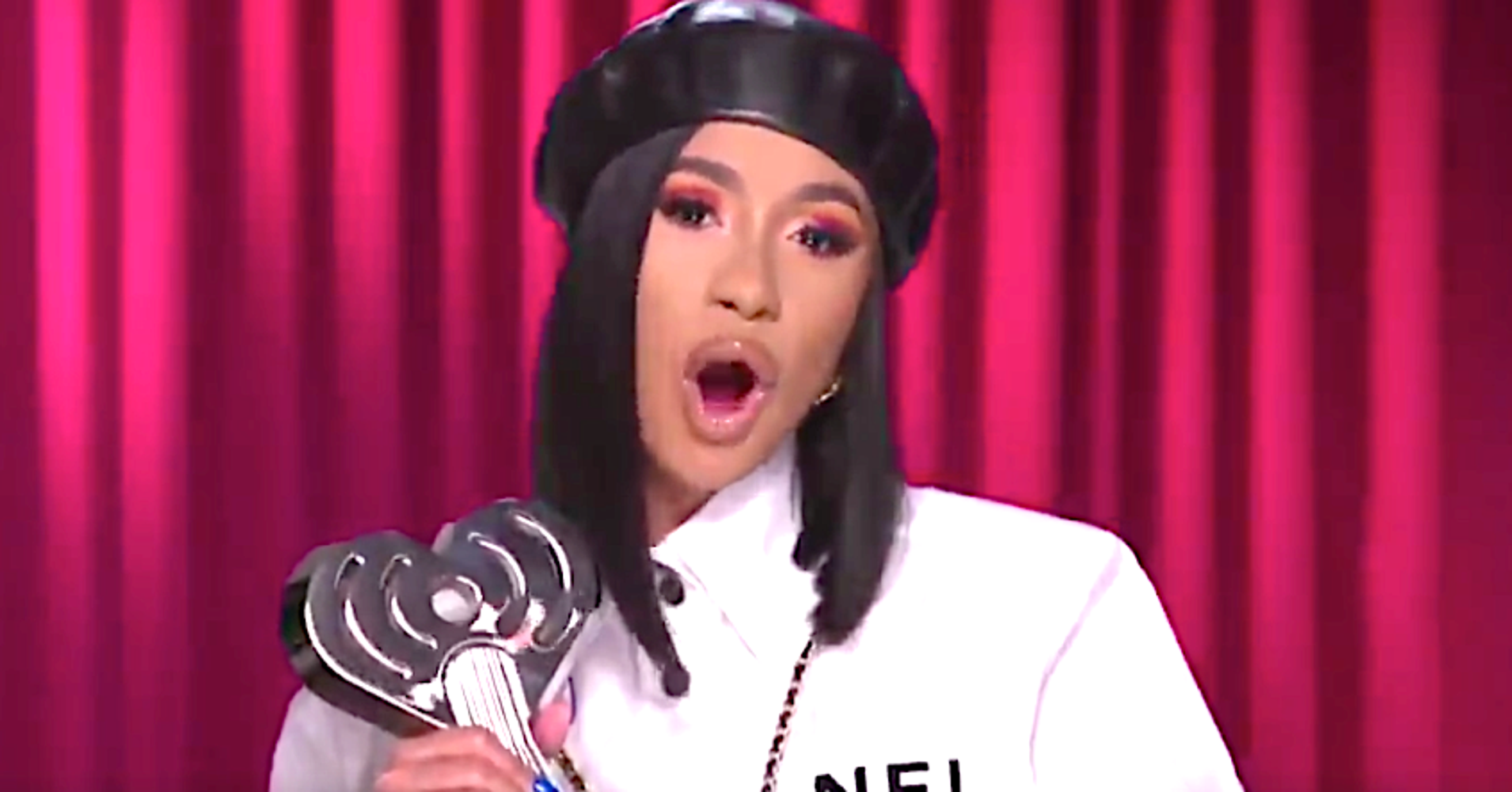 You did not think she was just going to say thank you, right?
Cardi B accepted his Hip-Hop Artist Honor of the Year at the iHeartRadio Music Awards Thursday by giving his critics and his trophy a fiery tongue-lashing.
And she did it with gratitude.
"I have to thank my enemies, you know what I mean," said the missing rapper in a video broadcast at the awards ceremony, below. "Because you all say mean things and you all think that these nasty things will discourage me. But that only makes me more difficult, because if everyone congratulates me, then, you know, I feel comfortable. "
She shouted and added, "So you make me really go harder. So thanks!"
Then she licked her shiny reward – but not like an ice cream cone.
Not surprisingly, she wanted to make sure the fans saw her speech.
Cardi B also won the prize for the best collaboration for "Finesse" with Bruno Mars.