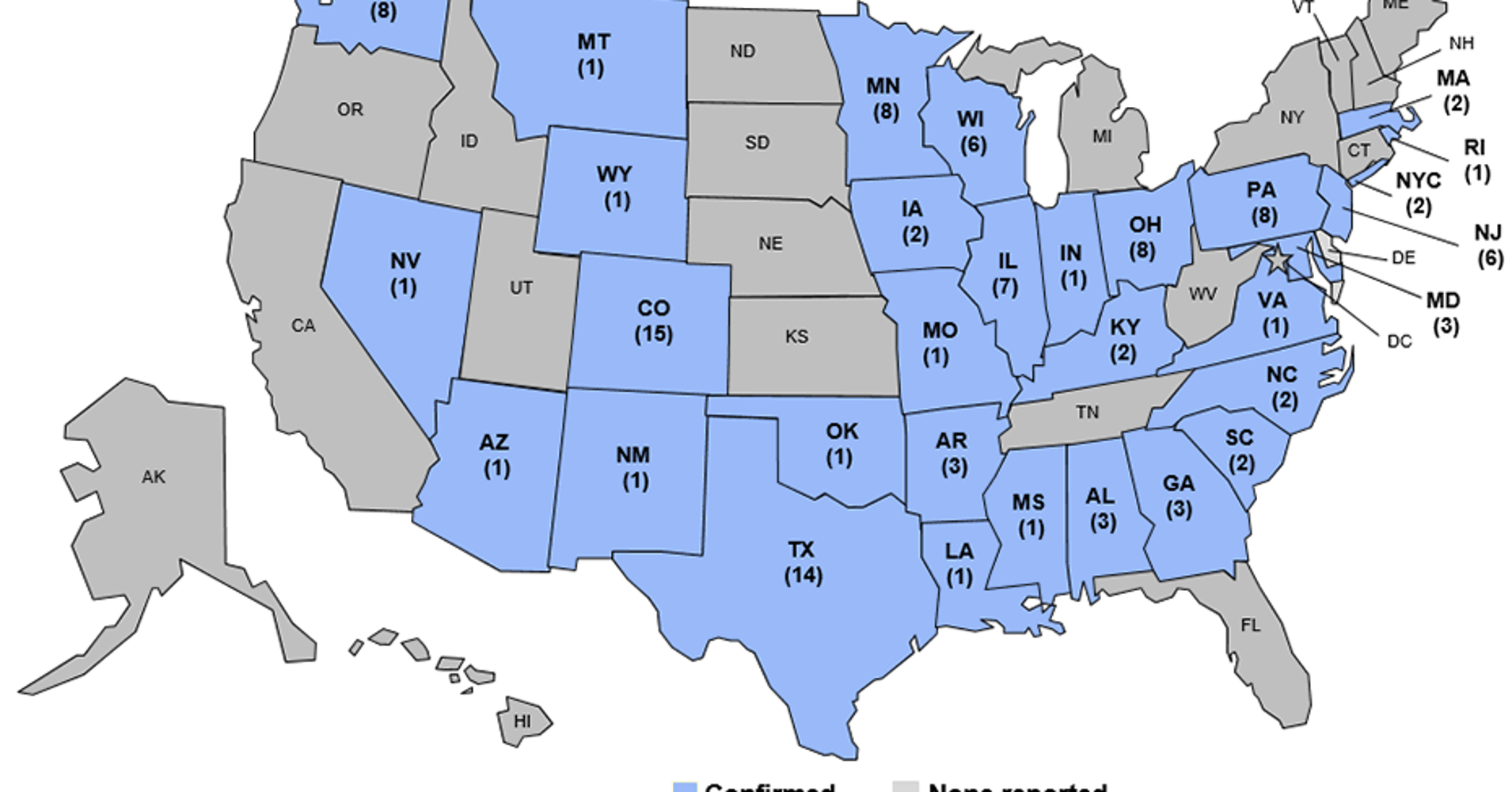 A mysterious, polio-like illness that is disgusting and, in some cases, paralyzes children, is on the rise with at least 116 confirmed cases of acute flaccid myelitis since the beginning of the year, federal officials said. health.
The latest number of confirmed MFA cases in 31 states is just over double the number reported in October by the Centers for Disease Control and Prevention, which released its latest findings on Monday.
An additional 170 possible cases remain unconfirmed and are under investigation, the CDC said.
AFM is an extremely rare but serious neurological condition that weakens the muscles and reflexes of the body. Its cause remains unknown and it usually affects more children – the average age of 4 – than adults. There is no vaccine or treatment, although health officials encourage people to see a doctor immediately if they develop symptoms that usually start with a mild respiratory illness or a compatible fever. with a viral infection.
Last week, the CDC set up an AFM working group to help determine the cause and treatment of the disease, which is usually greatest in the fall during the respiratory season and the flu.
"I want to reaffirm to our parents, patients and the commitment of our country, the CDC, to this critical illness," said CDC director Robert R. Redfield, in a statement. Press release. "This working group will ensure that the scientific community fully utilizes the capabilities and works together to provide important answers and solutions to actively detect, deal more effectively and ultimately prevent the AFM and its aftermath. . "
The majority of cases this year in the United States occurred in Colorado, where 15 cases were confirmed. Texas has the second highest number with 14.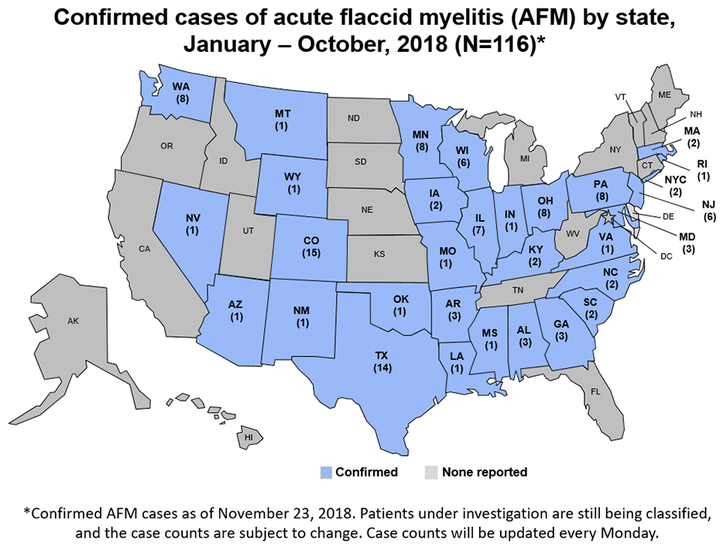 The number of cases reported this year is not the highest ever recorded.
In 2016, there were 149 confirmed cases in 39 states and in BC, while in the last five months of 2014, there were 120 confirmed cases in 34 states.
The number of MFA cases appears to be increasing every two years. Last year, there were only 33 confirmed cases in 16 states, while in 2015, only 22 cases had been confirmed in 17 states.