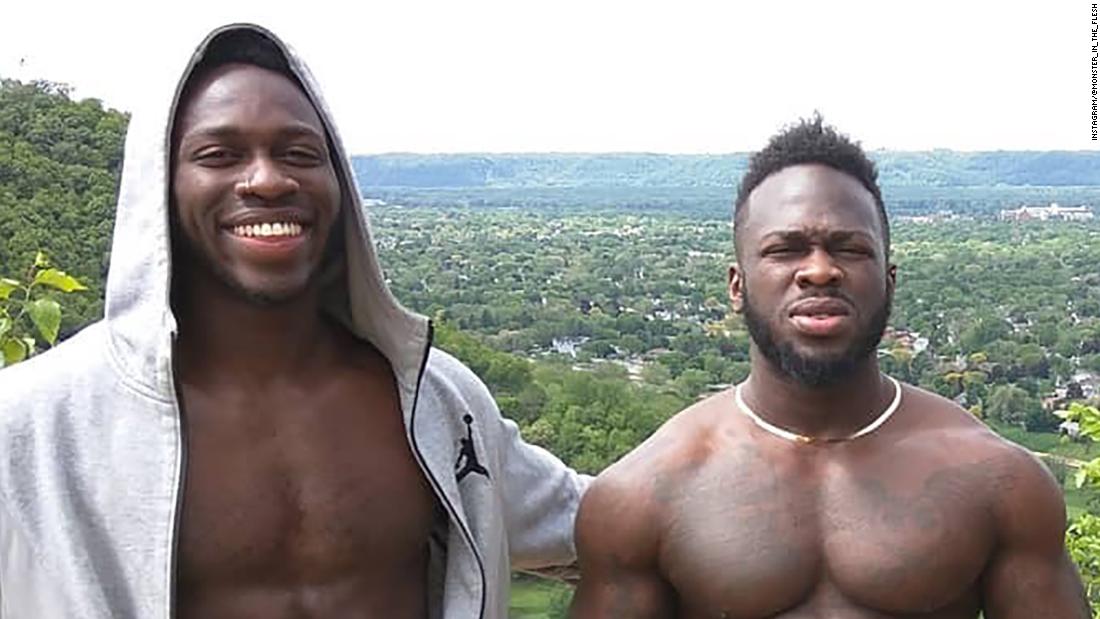 Police would like to ask Smollett additional questions about the attack that he reported on Jan. 29, but as of Tuesday morning, Smollett's lawyers had not indicated when their client would be available for speak with the police. Smollett told the authorities that two men had attacked him, passing a rope around his neck and spilling an unknown chemical.
Two brothers have been arrested and released as part of the attack but are no longer suspect at the moment, Chicago police said on Monday.
The two men – whom the lawyer Gloria Schmidt identified as Olabinjo Osundairo and Abimbola Osundairo – were arrested Wednesday but released without charge Friday after the Chicago police announced the discovery of "new evidence".
In a joint statement to WBBM, a member of CNN, the men said, "We are not racist, we are not homophobic or anti-Trump, we were born and raised in Chicago and are US citizens."
Anne Kavanaugh and Media Pros 24/7, a company representing Smollett, issued a statement on Monday stating that "Smollett's lawyers will maintain an active dialogue with the Chicago police on his behalf."
Police investigate whether Smollett paid the brothers
Two law enforcement officials familiar with the investigation told CNN that the Chicago police believed that Smollett had paid the brothers to orchestrate an assault that he had reported at the end of last month.
Smollett denies playing a role in his attack, according to a statement by his lawyers.
The sources told CNN that the two men were now cooperating fully with law enforcement and that there was information that the two brothers would have bought the rope found around Smollett's neck in a hardware store. Chicago.
Smollett's lawyers, Todd S. Pugh and Victor P. Henderson, told CNN late Saturday that Smollett was angry at the latest developments.
"As a victim of a hate-motivated crime that collaborated in the police investigation, Jussie Smollett is angry and devastated by recent reports that perpetrators are people with whom he is familiar, "reads the statement. "He is again the victim of accusations attributed to these alleged perpetrators that Jussie played a role in his own attack, nothing is further from the truth, and anyone who claims otherwise is lying."
Smollett is identified as gay and has been playing Jamal's gay character since 2015 in the drama of Fox television channel "Empire".
What happened
According to Chicago Police spokesman Anthony Guglielmi, the actor told detectives that he had been attacked by two men near the lower entrance of a Loews hotel at Chicago. Police learned that the two men were screaming "Empire" and "Empire" all the while. hitting him.
In an additional interview with the authorities, Smollett confirmed press reports that one of the attackers had also shouted: "This is the country of MAGA", referring to the slogan of the "Make America Great Again" campaign President Donald Trump.
The day after the incident, the police released surveillance footage showing two silhouettes walking on a sidewalk. Police said they were wanted for questioning.
Police said Friday that the men were considered "potential suspects" and that the detectives had "a probable cause of their involvement in an alleged crime".
But on Friday night, they were released, Guglielmi said, "because of new evidence coming out of today's investigations."
"And the detectives still have some investigative work to complete," he added.
One of the men appeared on "Empire," Guglielmi said. A police source also told CNN late Friday that the men had already been affiliated with Smollett, but did not provide additional details.
Smollett expressed frustration at not being believed
After the alleged attack, colleagues and fans of Smollett gathered around him, expressing their shock and sadness.
"We must love each other regardless of our sexual orientation, because it shows that we are united on a united front," said Lee Daniels, the creator of "Empire," in a video posted on his Instagram page on January 29. "And no racist can come in and do what they've done to you." "Look up, Jussie, I'm with you."
Smollett gave his first detailed account of what he described as a hate crime against him, and its consequences, in an interview with "Good Morning America" ​​on ABC, aired on Thursday.
"I have the impression that if I had said that it was a Muslim, a Mexican or a black, I think the unbelievers would have supported me a lot," he said. Smollett said. "And that says a lot about where we are as a country right now."
Smollett said that one of the attackers shouted "This is the country of MAGA" before striking him in the face. But he refuted reports that he told the police that the attackers wore a "Make America Great Again" hat.
"I never said that," he told Robin Roberts of ABC. "I did not need to add anything like that.They called me, they called me one.There's no way to cut it." do not need a maga hat like cherry on a racist sundae ".
Ryan Young and Brad Parks of CNN have been reported to Chicago; Dakin Andone reported in Atlanta.