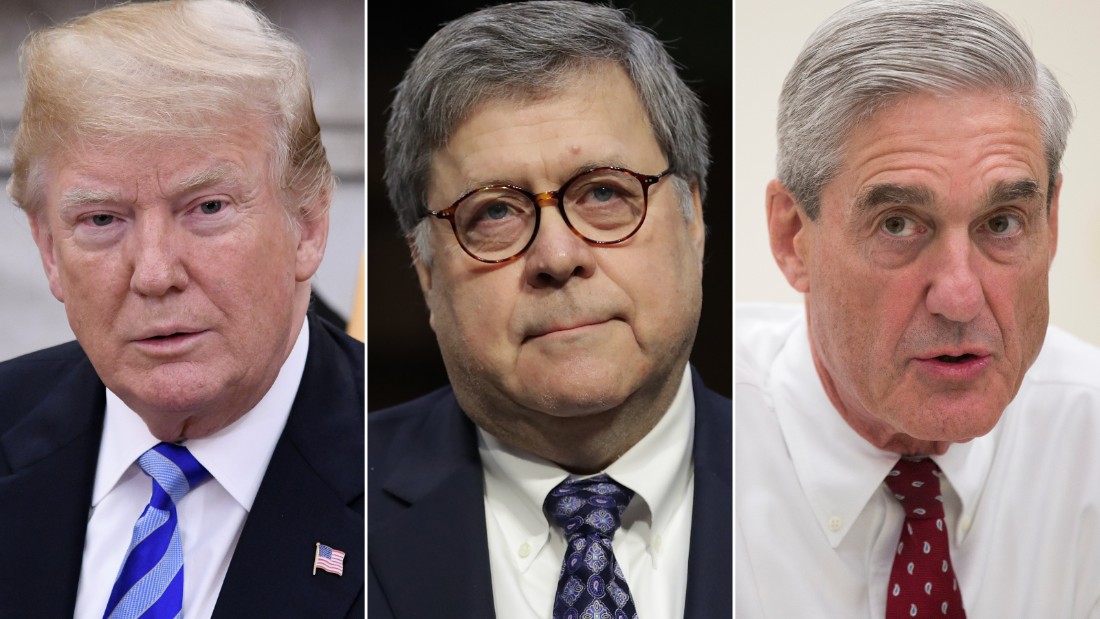 [ad_1]
A majority (56%) state that the President and his campaign have not been exonerated from collusion, but that what they have heard or read about the report shows that collusion could not be proven. Less than 43%, Trump and his team were exonerated from collusion.
Although Mueller was unable to establish Trump or his campaign "conspires or coordinates" with the Russian government, according to Barr's letter, the poll reveals that the American people continue to see the issue from a partisan perspective.
Republicans and Democrats are poles apart: 77 percent of Republicans say the president has been exonerated, 80 percent of Democrats say he was not. Independents oppose the exemption – 58% say the president and his campaign have not been exonerated.
Those who say they have heard or read "a lot" about the report (about 23% of the public) are more likely to say that the president has been cleared: 56% of this group say that Trump and his campaign have been exonerated from any collusion , while 44% say it's not an exemption, but that collusion can not be proven.
The total of 43% in the new poll that says the president was exonerated is about the same as the 42% who said in a CNN survey earlier this year that the Trump campaign had not been conducted in concert with the Russian government to help it to be elected. This suggests that the summary letter issued Sunday did not much upset public opinion about it.
And most believe that the investigation should not end with this letter.
Nearly six out of ten Americans want Congress to continue its hearings on the findings of Mueller's report. Only 43 percent believe that Congress should end the investigation after Barr's summary of Mueller's findings is released.
Here too, the partisan divisions are deep. Nearly 9 out of 10 Democrats (88%) believe that Congress should hold hearings, while only 17% of Republicans are in agreement.
A survey conducted by CNN prior to the release of the final report revealed that nearly 9 out of 10 Americans thought that there should be a complete public report on the survey results, while only 9% felt that this was useless Barr's letter indicated that his plan was to "divulge the report of the special council as much as possible" within the legal limits. The Ministry of Justice has said that the release will take weeks, not months.
At this point, without the full report being published, just 13% of respondents say that Mueller's findings will influence their decision on who to support in 2020, with 7% saying it makes them better able to support the president. and 6% less. likely to do so. A total of 86% of respondents say they have already figured out if they would vote for or against Trump, or that the survey would not matter to them even if they are indecisive now.
The CNN survey was conducted by SSRS from March 25 to 26 on a random national sample of 701 adults interviewed online after being recruited using probability-based methods. The results for the full sample have a sampling error margin of plus or minus 5.4 percentage points, it is greater for the subgroups.
[ad_2]
Source link