The husband of the missing Colorado mother, Suzanne Morphew, has been charged with first degree murder in connection with her disappearance and presumed death just under a year ago.
Barry Morphew was arrested Wednesday and has been charged with first degree murder after deliberation, tampering with material evidence and attempting to influence an official, authorities said.
"Today is not a day of celebration, nor the end of this investigation," Chaffee County Sheriff John Spezze said at a press conference Wednesday afternoon. "Rather, this is the next step in this very difficult but very important journey as we seek justice for Suzanne and her family."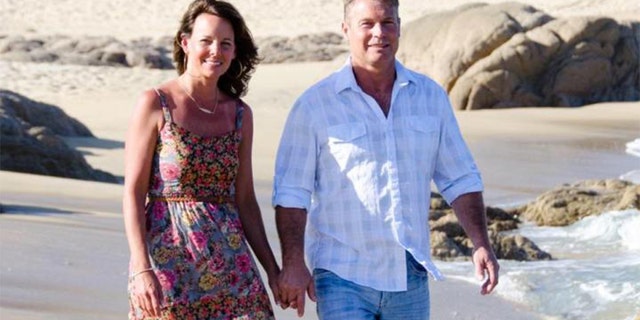 Spezze thanked the FBI, the Colorado Bureau of Investigation and the Office of 11th Judicial District Attorney Linda Stanley for their role in resolving the case nearly a year after Morphew's disappearance.
Stanley said the investigation remained active and the missing woman's remains have still not been found.
She said her office would conduct the ongoing investigation, but said it would not comment further on the investigation initiated.
She also said the arrest affidavit, a court document detailing how investigators came to the conclusion that they could indict Barry Morphew for his wife's disappearance, would remain sealed – leaving many questions about the unanswered case.
"I can't and I don't want to discuss it," she said. "We cannot speak of open or active investigations, and it is in accordance with the rules of ethics that we will respect."
Sheriff Spezze, however, said authorities did not expect to make further arrests in the case.
The authorities have not announced a cause of death or a motive.
Barry Morphew is due to return to court Thursday morning.
Suzanne's sister-in-law, Jena Moorman, declined to speak to Fox News about the development on Wednesday, calling it a "private family affair." Meanwhile, Suzanne's sister Melinda Moorman told FOX 21 that Chaffee County Sheriff John Spezze broke the news to her on Wednesday morning.
Moorman thanked law enforcement and said she was relieved and "so grateful".
"Today justice begins for my sister," Moorman told FOX 21. "It was a journey no one ever imagines they will take."
Barry and Suzanne Morphew had two daughters together.
THE FRIENDS AND FAMILY OF SUZANNE MORPHEW, MOM FROM COLORADO MISSING
Suzanne Morphew, 49, was reported missing by a neighbor on Mother's Day, May 10, 2020. Officials said they were told she had left for a bike ride and would never be returned.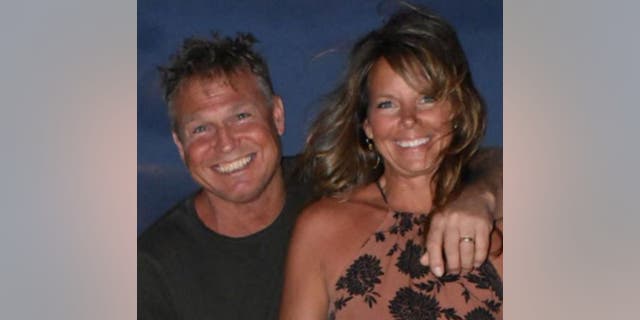 On May 17, her husband Barry Morphew posted a video on Facebook pleading for whoever took Suzanne to bring her back.
FRIENDS AND FAMILY OF MOM FROM CALIFORNIA MISSING HER 40TH BIRTHDAY FOR HER NEARLY 4 MONTHS AFTER SHE MISSED
"Oh Suzanne, if anyone is away there and can hear this, which has you, please we will do whatever it takes to bring you back. We love you, we miss you, your daughters need you, "Barry said in the video." No questions asked, no matter what they want – I'll do whatever it takes to get you back. Honey, I love you, I want you to come back so badly. "
Suzanne Morphew's brother Andrew Moorman previously told Dr Phil that he suspected her husband was behind her disappearance.
Moorman told Dr Phil that he believed Morphew had been "kidnapped and, in this case, murdered".
CLICK HERE FOR THE FOX NEWS APP
"I don't think she was taken to a second place, I think it happened at home," he said, adding that "based on the behaviors and events that happened He thought her husband was behind. "And I pray it doesn't."
This is news in development. Please come back for updates.
Source link