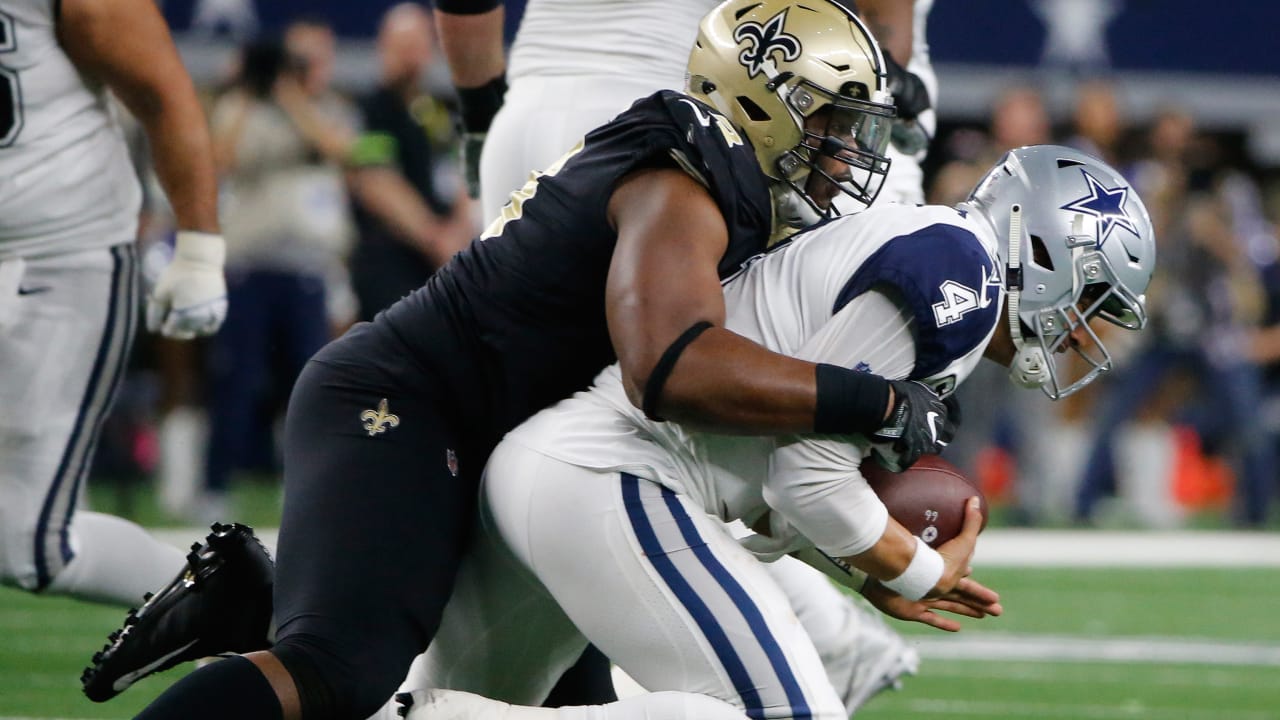 Arlington, Texas – The Dallas Cowboys dominated the first half against the New Orleans Saints, with a 13-0 lead at half-time on Thursday night at AT & T Stadium.
The Cowboys scored a 26-yard goal with Brett Maher in their first possession and a 16-yard pass from Dak Prescott to Ezekiel Elliott in their second possession. The Saints opened the scoring with two three-and-one, then beat their third possession after passing a first try. Quarterback Drew Brees started with 0 to 4. According to the Fox show, it was the first time that Brees started a game with 0 for 4.
The Saints took a little momentum when cornerback Marshon Lattimore recovered a fumble from Cowboys catcher Amari Cooper at 12:53 of the second quarter. New Orleans led to the starting line of Dallas but Alvin Kamara was stopped without winning by a goal and a fourth goal.
The Saints' defense has sacked Prescott four times, two by defenseman David Onyemata and two by defenseman Cameron Jordan.
The Cowboys got their last points on a 46-yard field goal with Maher, 51 seconds from time.
The Saints owned the ball for 8 minutes and 11 seconds and were nil for the third try.
Heads of key statistics
Drew Brees, 7 of 13 for 39 yards
Michael Thomas, a catch for four yards
Alvin Kamara, four litters for 12 yards
Mark Ingram, three races for 16 yards
Source link