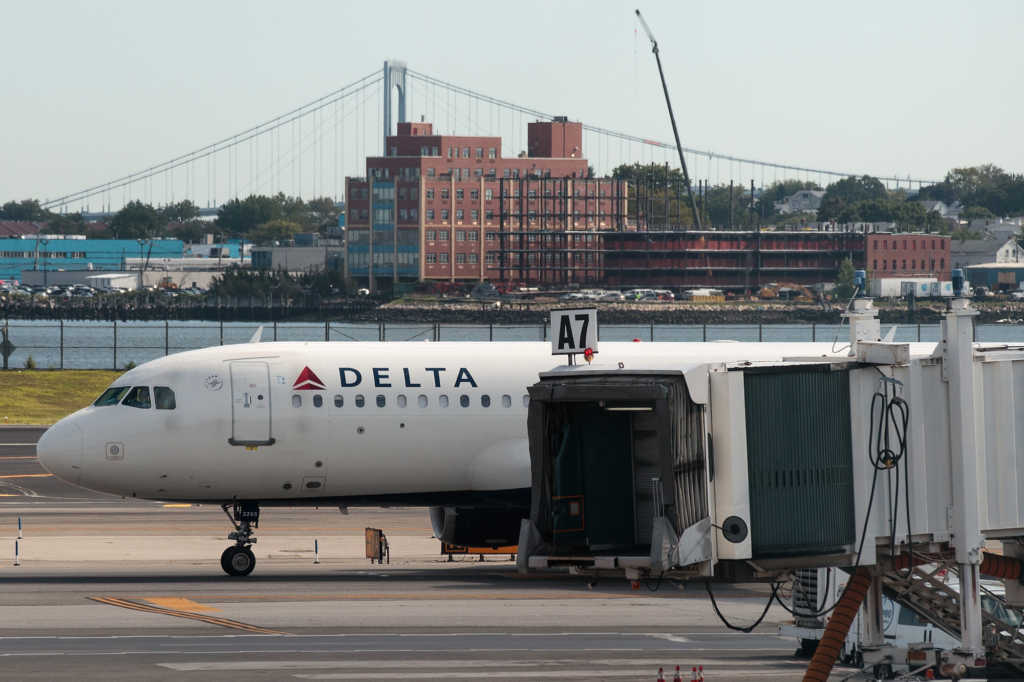 Delta Air Lines remains neutral in the battle of abortion.
The Atlanta-based airline, one of Georgia's largest employers, announced this week that it would not take part in the debate on the new pro-life legislation of Peach State, which prohibits abortion after a pulsating heart.
Speaking at the annual Recode conference in Scottsdale, Arizona, Delta President Ed Bastian said the law was an issue to be resolved by the courts, according to NBC News.
"It's something that the courts have to resolve and resolve, not American companies, at least for us," he said. "I can not win."
Bastian, which employs 80,000 people serving some 200 million customers each year, told Kara Swisher, Recode's editor-in-chief, that her company could not "take one group and put it on another group while you're there. so moved – some would say almost religious – See what's the right answer. "
Bastian's suggestion that he "can not win," noting it, could be a reference to the heat he suffered in March 2018, when the airline terminated its reduction partnership with the National Rifle Association. Before the agreement was canceled, NRA members were eligible for Delta Air Lines discount fares.
Delta's executive explained to employees that it had decided to withdraw the offer because the "values ​​of the airline are not for sale".
However, as a result of this decision, the NRA successfully pressured the Georgian legislator to remove Delta's tax break, which cost him about $ 40 million in taxes.
Swisher, on the other hand, has somewhat upset Bastian's response, saying that companies such as Disney have spoken out very publicly against the pro-life law in Georgia.
Bastian reminded the journalist of Recode that Disney has employees – actors, producers and directors – who claim they do not want to work in this state without the law being overthrown.
"It's our state, it's where we live, we have 30,000 employees," he said. "And no matter how you approach the subject, you are going to alienate millions, tens of millions of people."
Bastian added that it was better for CEOs and business leaders to "stay away" from social activism.