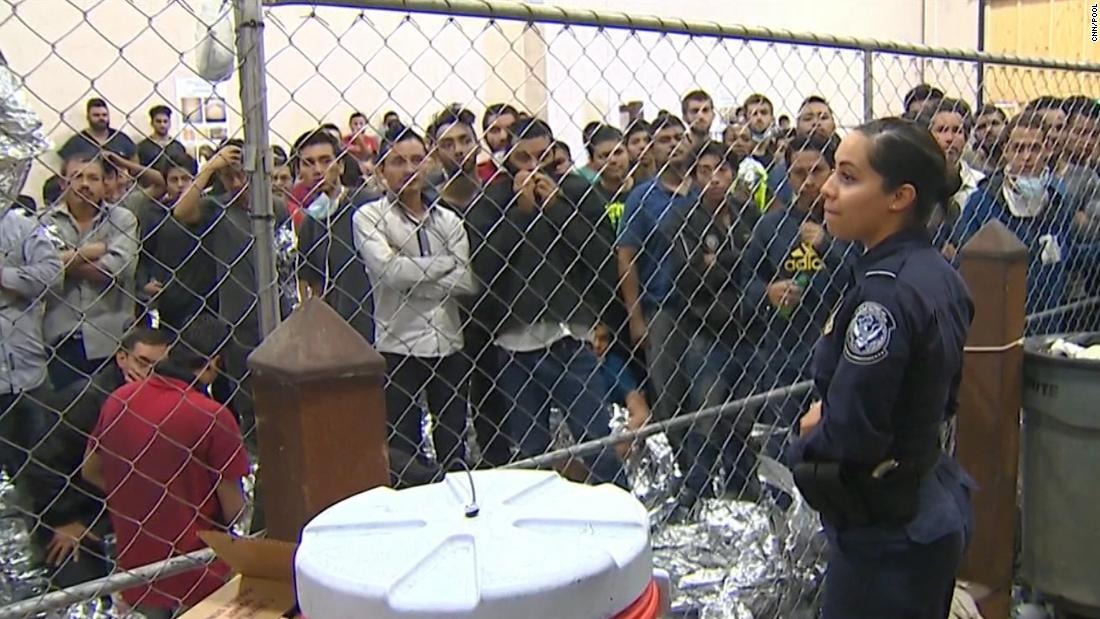 California representative Jackie Speier, who led the delegation, described the experience as "deep experience" of being on site and visiting the facilities. She commended the border services officers for "doing their best with what they have," but, like Pence, called for congressional action.
"We intend to return home to Washington, DC, and we will develop a legislative package" as a first step "to deal with this humanitarian crisis," she said, noting that members of the Congresses also had to visit the North Triangle country and evaluate the resources available in that country.
Speier and New Hampshire representative Annie Kuster, who also participated in the trip, both described seeing about 40 men in cells designed to accommodate less than a dozen occupants in the first facility.
"They have not washed for 40 days, they have not brushed their teeth, and these are circumstances we can not tolerate because the prisoners in our country are getting better health care," said Speier, adding that "It's inhuman – we" We have to move these populations elsewhere. "
According to Kuster, during the first visit, adult detainees "were embedded in cells so that they could not even lie down", and border services officers informed lawmakers that detainees were there for one to 60 days.
She said some inmates had skin problems, others had flu, and that some had been quarantined with meningitis, describing a "dangerous inhumane condition – and she needs to be relieved" .
According to Kuster, in a second facility, the inmates were exhausted and slept mainly on mats on cement floors covered with Mylar blankets.
"We were told that they had access to the showers but when we talked to individuals, teenagers, they had no showers, they had not been able to brush the teeth, "she said, echoing some of the conditions observed by CNN on Friday.
Kuster said the food brought to the inmates consisted mostly of cold sandwiches and the lights were on at all hours, as CNN found.
"The lights are on 24/7, so people are disoriented, they do not know the difference between day and night," she said, adding that detainees could not go out or see the sky and describing the atmosphere as being but mainly because they are exhausted by their journey ".
CNN's Pamela Brown asked if the Democrats assumed responsibility for the crisis, as Pence suggested Friday, but Spier replied, "My answer to that is that it needs to be negotiated."
"This is not something that will simply be superimposed by the President of the United States," she added. "We want to make sure that the funds we provide incorporate values."
Mr. Pence witnessed the overcrowding conditions faced by migrant adults and children in customs custody and border protection on Friday when he visited two facilities in Donna and McAllen, in Texas, respectively.
"To be honest with you, I was not surprised by what we saw," Pence told reporters on Friday, citing the humanitarian crisis and congestion. "This crisis is real, the time to act is now."
Pamela Brown from CNN contributed to this report.
Source link