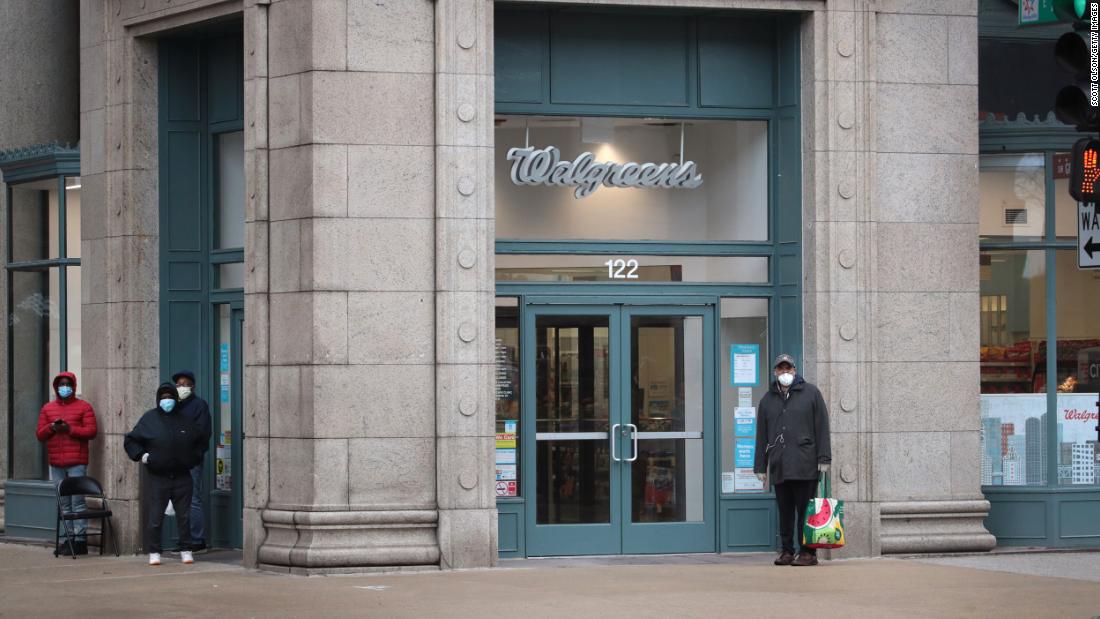 Pharmacists nationwide will have the capacity to administer 100 million doses of the Covid-19 vaccine once the supply becomes available, Steven Anderson, president and CEO of the National Association of Pharmacy Chains, said on Wednesday.
"Based on conservative assumptions, pharmacies have the capacity to meet the demand for 100 million doses of vaccine in a month when that level of vaccine supply is available," Anderson told reporters at a phone call Wednesday.
So far, according to the United States Centers for Disease Control and Prevention, the United States has only vaccinated about 10 million people and distributed just over 29 million doses of the vaccine. States say they are having trouble vaccinating people, in part because of a lack of public health infrastructure.
Drugstore chains say they can help fill this gap.
NACDS represents 40,000 pharmacies and 155,000 pharmacists, according to Anderson. The group says 90% of Americans live within five miles of a retail pharmacy and that the federal "dormant" pharmaceutical partnership program could open the door to harnessing the capacity of chain pharmacies.
"US retail pharmacies can easily administer 100 million doses of the vaccine in 30 days," the group said in a statement.
"This solution could easily be scaled up even further as stores deploy more vaccinators – pharmacists, pharmacy technicians, pharmacy interns, nurses, clinic doctors, paramedics and others.
Individual chains presented their own optimistic plans on Wednesday.
Walgreens plans to deliver 30 million doses of the Covid-19 vaccine to the United States by the end of this summer, once the vaccines are available to the general population.
The pharmacy chain is hiring and training staff and increasing digital and telephone reservation capabilities for wider vaccine deployment.
"We're making sure everyone is ready to tackle this as soon as the vaccines become available in mass, which we think will likely be March, April," said Alexander Gourlay, COO of Walgreens , at the 39th Annual JP Morgan Healthcare Conference.
By the end of this summer, Gourlay estimates that 300 million doses of the vaccine will have been administered across the country – enough to immunize 150 million people – and retail pharmacies will administer around 100 million of those doses.
CVS has even more ambitious plans to deliver 100 million doses.
"We are optimistic that the federal program will open soon and open up more direct distribution to pharmacies across the country, which will open up access," CVS Executive Vice President Karen Lynch told the JP Morgan Health conference.
Lynch said CVS currently has the capacity to deliver 25 million vaccines per month, or about one million per day, through its outlets across the country.
"We have a wide reach," Lynch said, saying the company's 10,000 stores could reach 85% of the US population.
In this first phase of vaccine deployment, CVS delivered vaccines in long-term care facilities after states allocated the doses under contract with the federal government. Lynch said the drugstore chain just received 1 million vaccines this week in long-term care facilities.
"We can open the opening to get more shots in the arm as soon as the federal agenda is fully in play," she said.
Source link