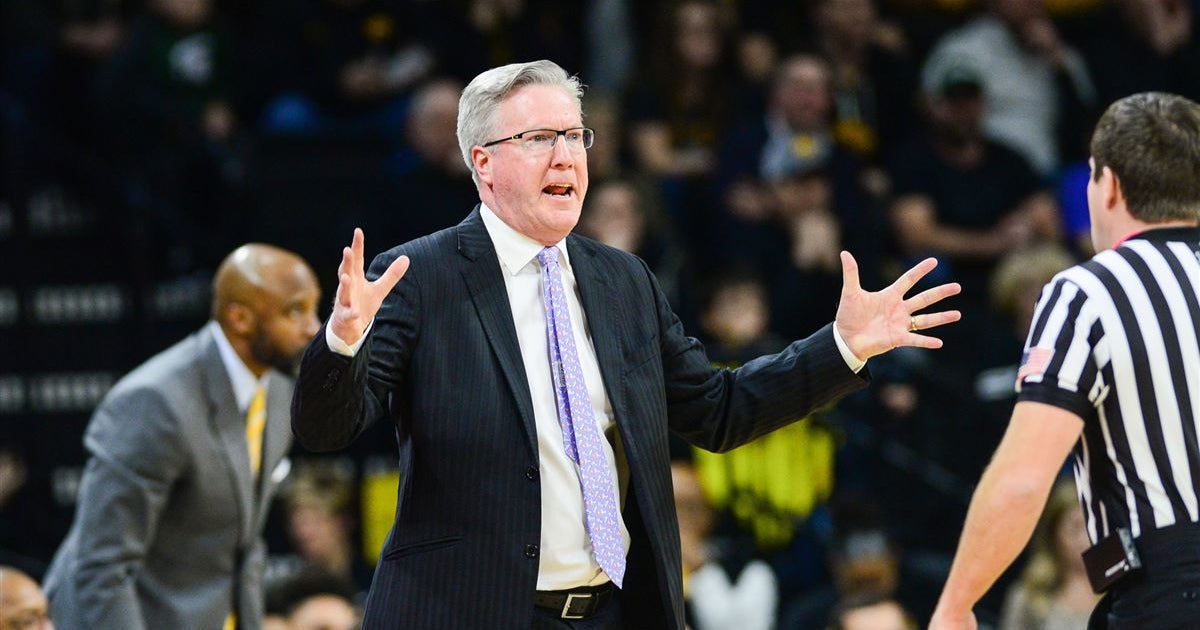 The sports week was tough for the Iowa Sports Department and for the media. First, Iowa has suspended its listener Gary Dolphin for derogatory remarks with regard to Bruno Fernando, of Maryland.
A few days later, a report was confirmed that Iowa head coach, Fran McCaffery, reportedly clashed with a charge following the defeat of Iowa in Ohio ( 90-70). McCaffery called the official "cheater (expletive)" and "disgrace (of expletive)".
Iowa Sports Director Gary Barta and McCaffery spoke to the media after their decision to suspend McCaffery for the next two games.
""I am a very passionate person," said McCaffery. "I love my family, my players and we live in a very competitive environment last night was one of the nights when my emotions got the better of me, I apologize and I regret it. "
Members of the media spoke about McCaffery's past cases in which he had shown emotion in the sidelines and post-match, but Barta reassured McCaffery, fans and the media, saying that Iowa was a full coach.
"I have said it many times. I said it when we win, I said it when we lose, I said it when we had any problem, and I repeat: Fran has 100 for hundred of my total support as our head coach. "
McCaffery led Iowa to an early season 21-7 this season after finishing 14-19 last season. He also assured that his team would not be disturbed by his suspension. McCaffery believes in the maturity of his team and expects it to be complete.
Due to McCaffery's past cases, the national media was not surprised when the University announced that they were suspending it for two games. Here are some answers from local and national media as well as from old Iowa players.