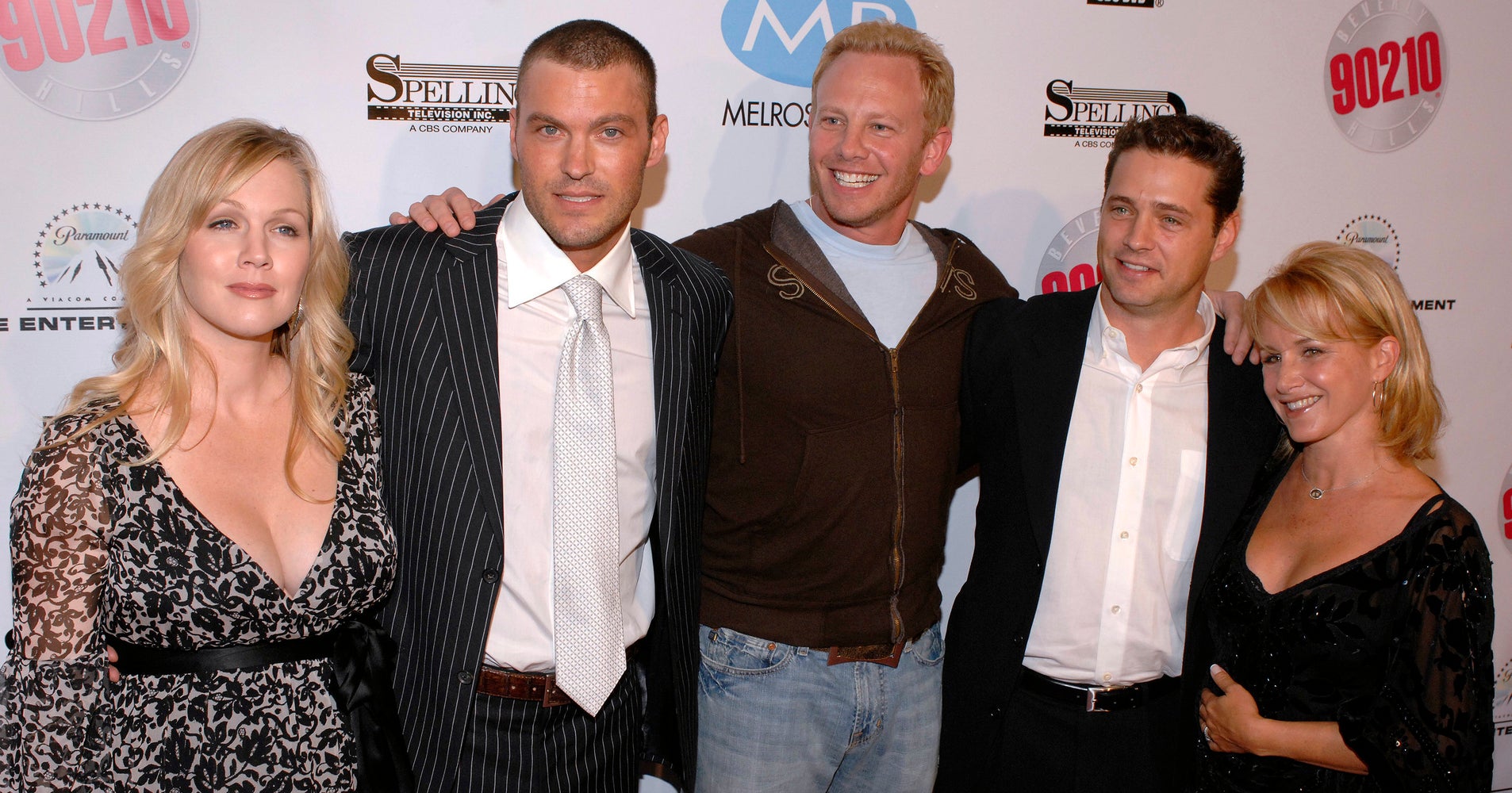 [ad_1]
Fox has commissioned a reboot of "Beverly Hills, 90210," which will air this summer and will feature most members of the original cast.
Jason Priestley, Jennie Garth, Ian Ziering, Gabrielle Carteris, Brian Austin Green and Tori Spelling are all signed up for a season of six episodes, according to Variety.
Distribution members Luke Perry and Shannen Doherty will not be involved, USA Today reported.
The show called "90210" takes a different approach than a typical reboot.
According to a press release from the network, the actors will play "Higher versions of themselves in a drama of a whole new series … inspired by their real life and their relationships". The new series will include "a good dose of irreverence".
The spelling gave to E! Online, some more details on what this will mean:
It's not technically a reboot, because I feel that everyone has attended the reboot. We do not want to be the last ones, like doing the reboot, and no one wants to see older versions of ourselves, but they want us to see our characters play, so what we do is the entire cast play high versions of 39; themselves.

Thought "Calm your enthusiasm " episodes, in a one hour show, and we all play in more elaborate versions, so it could be fictional, not fictitious, people will have to guess. We will then have pop-ins, because we are behind the scenes and try to restart.
The new series has been mentioned for some time. In fact, Spelling first suggested that this could be a thing last May.
We do not know if Peach Pit will be the meeting place of the new version.
The original series shot on Fox from 1990 to 2000, and a revival called "90210" – featuring an essentially new cast alongside Spelling, Garth and Doherty – was performed from 2008 to 2013 on CW.
[ad_2]
Source link