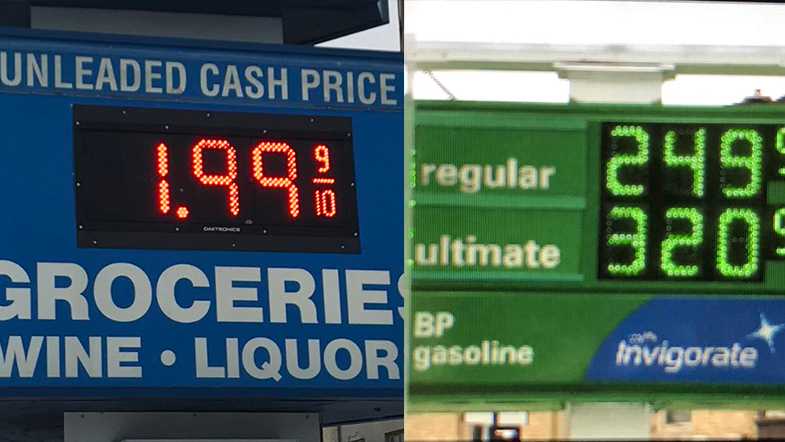 Wisconsin's first gas station lowered its price just below $ 2 a gallon for unleaded gasoline Thursday, but that's not the case anywhere in southeastern Wisconsin. Some drivers still pay $ 2.49 a gallon, and the reason could be supply and demand, said an industry expert.
Analyst Patrick DeHaan of GasBuddy.com said Wisconsin was following a drop in pump prices across the country.
A Kenosha station broke through the barrier on Thursday and posted a $ 1.99 gallon, but at Slinger, drivers pay $ 2.49 a gallon. In Menomonee Falls, the average price is $ 2.27. At West Allis, the price is $ 2.20 per gallon and the average price in Oak Creek is $ 2.18.
Motorists in the West Bend area said they had been wondering for years why their gas prices were higher.
DeHaan said that transportation prices could partly explain the difference, but he first explained that it was simply a question of supply and demand in areas where the stations are not obliged to lower their prices to be competitive.
"It all depends – if you have an aggressive price leader, you can call them down to lower prices – some parts of Wisconsin have some, and some do not," DeHaan said.
According to him, avoiding the more expensive stations is the best way to lower prices, so he recommends people to shop.
Wisconsin's minimum margin law prevents stations from lowering prices too much, unless it is to compete.
DeHaan thinks Milwaukee could see prices below $ 2 in the coming weeks.
Alert me
Source link