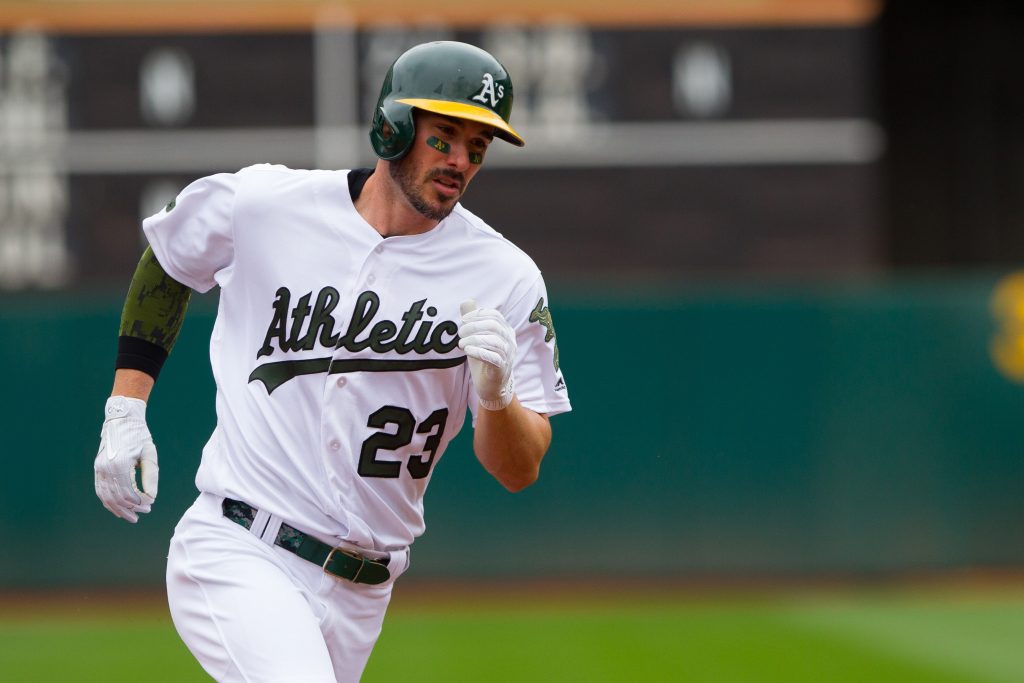 The Giants announced Wednesday that they had signed Matt Joyce to a minor league contract. He will be in camp for what is left of the spring training of the Major League. Joyce is represented by ACES.
The Giants will be the second leg of Joyce this spring, as he spent most of the camp with the Indians before being released after being told he would not part with the league. He will now be heading to an organization with a mixture of similar undefined fields hoping to clear his way to the majors.
Joyce, 34, had a tough 2018 season with A's (0.208 / .322 / .353 in 246 AP) and did not much touch the limited time that he spent with the Indians this spring (5 in 27 with three steps and seven withdrawals). However, he only played one season with .243 / .335 / .473 with track and field in 2017 and is a career pitcher .250 / .351 / .451 in 3373 appearances at the plate against the right-handed pitchers .
The San Francisco exterior appears to be a downtown advanced field player Steven Duggar, slugger out of the options Mac Williamson and veteran Gerardo Parra, who loves Joyce is in the camp on a minor league contract. Rule 5 pick Drew Ferguson He is also an attacker and could be in the mix if he breaks the camp, although he is just 3-27 on the spring. Cameron Maybin is also in the camp as an unregistered player, but his arrest in DUI earlier this month certainly did not prevent his chances of reaching a spot in the lineup.
Even if Joyce does not leave the 25-man squad, he could eventually head to Triple-A and serve as an in-depth option early in the season, given the lack of established Giants players at the moment.
Source link