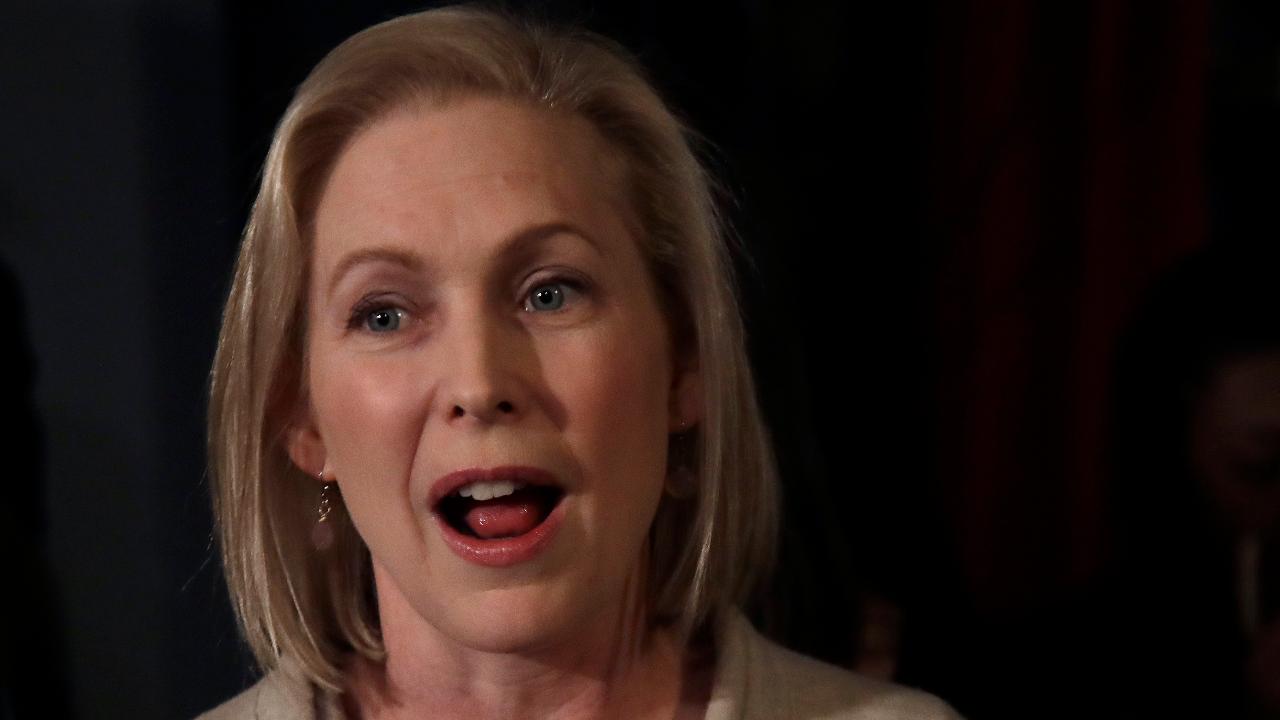 Senator Kirsten Gillibrand, D-N.Y., Democratic presidential candidate of 2020, was interrupted as she was campaigning in Iowa Monday by someone who just wanted condiments for her food.
Speaking in front of the airliner in the city of Iowa, the senator met with voters when a client, Hanna Kinney, a student at the University from Iowa, seemed to be trying to stalemate on its past.
Gillibrand, in a video tweeted by a CNN reporter, seems to be warmly touching Kinney's shoulder, as if to include it in the conversation.
But Kinney did not want to participate, just saying "sorry, sorry – I'm just going to have a ranch", as she was raising her hands and walking through the crowd of journalists and photographers.
WHO'S RUNNING FOR PRESIDENT IN 2020? CANDIDATE GROWTH FIELD JOINS RACE FOR NOD DEMOCRATIC
The crowd laughed in the video as Gillibrand continued his campaign.
Kinney told Fox News Tuesday night that she did not know Gillibrand was campaigning at the Airliner, where she dines every Monday for a Bible study. She added that, living in Iowa all her life, she knew that the caucuses were getting closer but that she "was definitely not there for that reason".
The high school student said that Gillibrand and the crowd were sitting in a "sort of major crossroads" near the hostess's podium in the restaurant.
She noted that in the video, Gillibrand gently touched her shoulder, but she said that she did not remember the moment.
CLICK HERE TO GET THE FOX NEWS APP
As she is often in the restaurant, Kinney claimed that she was "the designated guardian of the ranch" and that The Airliner staff had given her "a little squeeze bottle".
Once Kinney had her ranch, she said that she had to go back all over the restaurant in the same direction. She told Fox News that the crowd had cheered her when she had confirmed that she had the bandage.