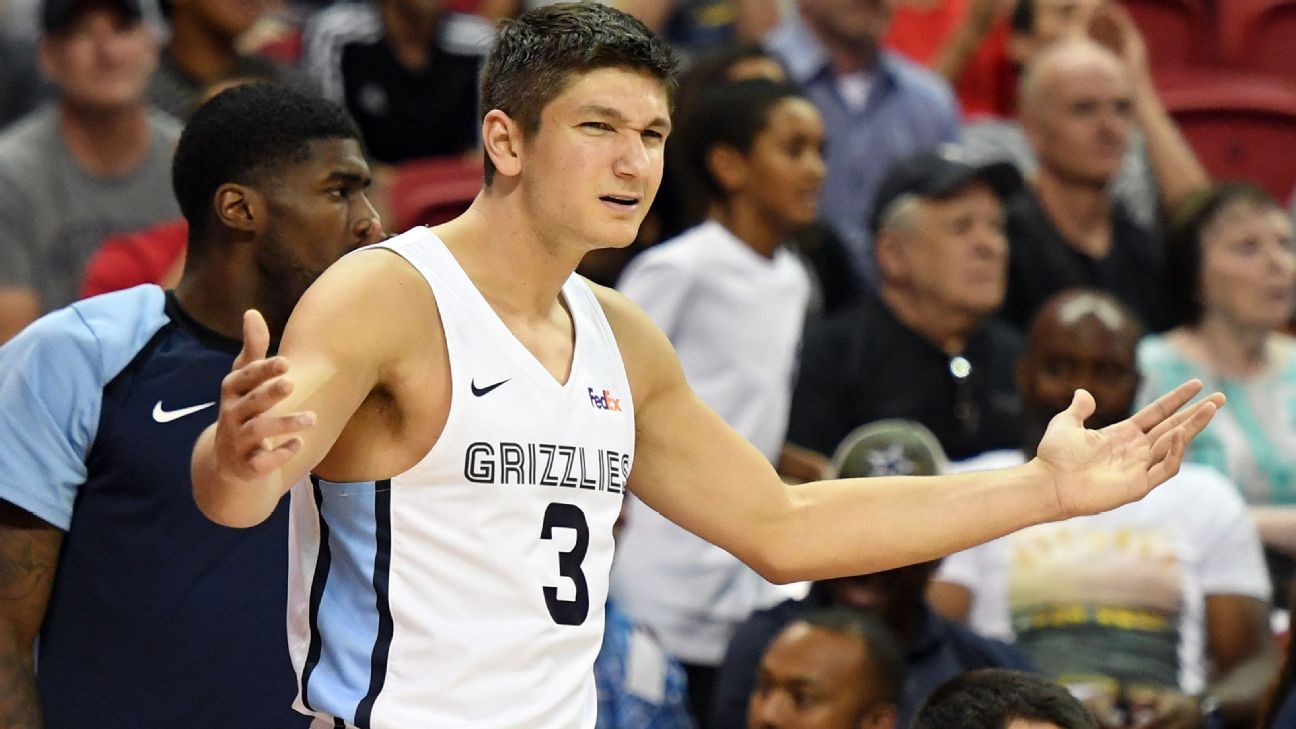 Memphis Grizzlies goaltender Grayson Allen was kicked out of the NBA Summer League game Thursday night against the Boston Celtics in Las Vegas after making two flagrant fouls in seven seconds.
The two big faults were against Celtic rookie Grant Williams and led Allen to throw the ball with 9 minutes, 12 seconds left in the fourth quarter.
Allen, the 21st pick in the NBA draft in 2018, played last season with Utah Jazz as a rookie and was part of the group that sent Mike Conley to Utah.
Allen also committed a technical foul earlier in Thursday's game and one of his debuts in the summer league with Memphis on Sunday.
On several occasions during his four-year career at Duke, Allen was reprimanded for tripping his opponents, a habit that led to a suspension of a match in 2017 and the dismissal of Allen. as a captain.
Allen's ejection was the third in the summer league this year, after San Antonio Spurs striker Drew Eubanks and Los Angeles Lakers forward Nick Perkins on Wednesday.
Source link