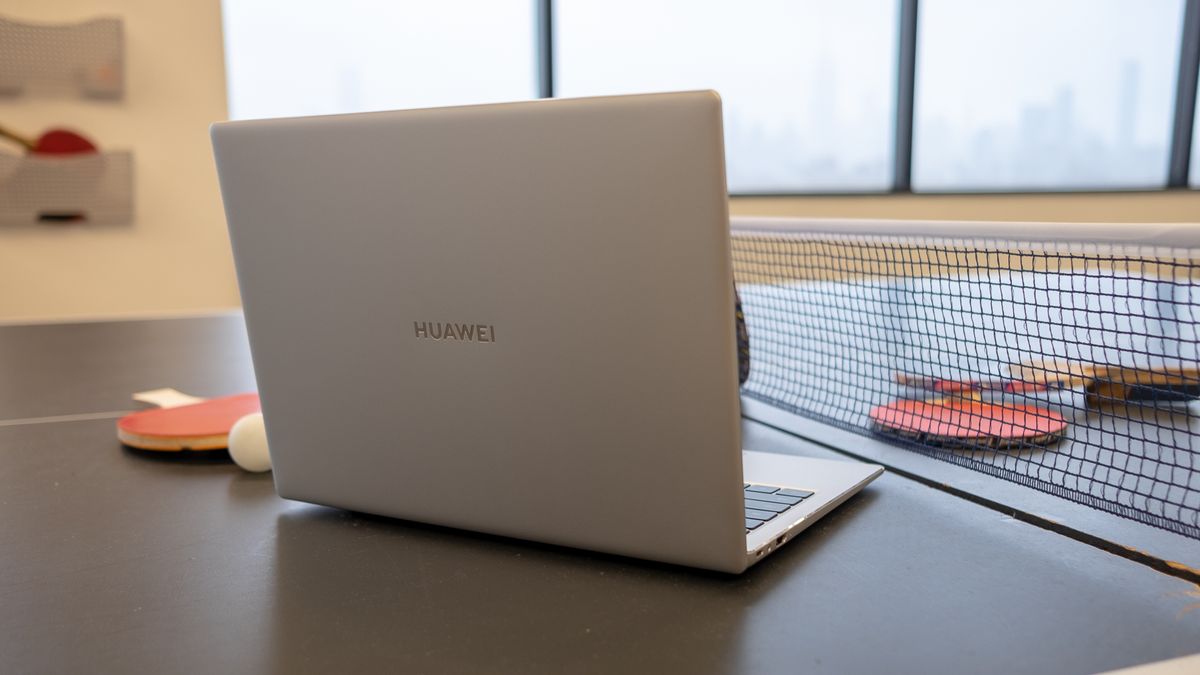 during MWC 2019, Huawei announced not one, but two new laptops for 2019: an update of the Huawei MateBook X Pro and the brand new Huawei MateBook 14. However, the data sheets for both laptops are almost identical, with some differences.
Naturally, these differences lead to even greater differences: the price. Depending on what you're looking for in a luxury laptop, you may be embarrassed by some missing features or find yourself spending too much money.
All prices available at the time of writing are in euros, but we expect these general price differences between models to be largely regional. So, here's a guide for the all-new Huawei MateBook 14 and the updated MateBook X Pro for 2019.
Design
Fortunately, this part of the decision will probably be the easiest because both laptops are almost identical in shape, size and appearance. Both laptops are available in your choice of "Mystic Silver" or "Space Gray" colors. They both have aluminum hulls.
However, while the MateBook X Pro is built from a single piece of aluminum for each half of the chassis, the base of the MateBook 14 is divided into aluminum on the keyboard deck and a lower quality material for the plate basic. Likewise, the MateBook X Pro's touchpad is made of glass, while the MateBook 14 touchpad is made of smooth plastic.
Fortunately, both versions of the notebook feature the Huawei fingerprint power button.
It should be obvious that the MateBook 14 is the thickest and heavier of the two laptops, sitting at 1.5 kg (3.37 pounds) and 15.9 mm (0.63 inches). The MateBook X Pro, the best high-end laptop Huawei, weighs only 1.33 kg and 14.6 mm.
However, as you will soon discover, these differences will be almost negligible once you see the contents of these two laptops.
Display
Looking at them side by side, you may find it difficult to tell the difference between the screens on these two laptops. After all, both have a 3: 2 aspect ratio, have very thin edges and offer touch controls (high end, in the case of MateBook 14). But there are facets unique to both, some of which will affect your purchase decision.
The Huawei MateBook 14 uses a strictly 14-inch screen with a resolution of 2K (2160 x 1440), or 185 pixels per inch (dpi). The screen emits up to 300 nits of brightness, displays a contrast ratio of 1000: 1 and produces 100% of the sRGB color gamut.
Meanwhile, the screen of the MateBook X Pro remains virtually unchanged from last year: it is a 13.9-inch screen with a resolution of "3K" (3000 x 2000) d a resolution of 260 dpi. In general, this display is better than that of the MateBook 14 display, with a deeper contrast ratio of 1500: 1 and a brightness index higher than 450 nits while respecting the color range.
It's obvious that the display is the best here, but keep in mind what you get with these enhanced images – and if you even need it.
Performance and battery life
It's where things get interesting because, between all the configurations available for one or the other model, these laptops will ultimately deliver the same level of performance. This is because you can set up one or the other laptop with exactly the same
The two laptops start with the 8th generation Intel Core i5-8265U processor, 8GB of memory and the Nvidia GeForce MX250 graphics processor, while the MateBook 14 and MateBook X Pro start with 256GB and 512GB respectively of space SSDs.
From there, one or the other laptop can be upgraded to accommodate the Core i7-8565U processor and up to 16 GB of memory. Beyond that, only the MateBook X Pro can be upgraded up to 1 TB of storage.
So you can expect similar performance levels from both laptops. In fact, unless Huawei has used a higher power version of the MX250 in the MateBook X Pro, the extra pixels in its display would almost certainly introduce additional overhead and reduce GPU efficiency.
However, it is important to note that the MateBook X Pro will be able to take advantage of these components in an important way: connectivity. The MateBook 14 has a USB-C 3.1 port, a USB 3.0 port, a USB 2.0 port and an HDMI port.
All of this helps to make the MateBook 14 finally compatible and versatile, but do not harness the power of the laptop as much as the ports on the MateBook X Pro. This is due to Thunderbolt 3, the fastest USB-C port type currently, with data transfer rates of up to 40 Gbps. Depending on the type of user you are, this speed can prove extremely useful.
Otherwise, your experience with MateBook 14 and MateBook X Pro configured in the same way will probably be the same, except for details such as the sharpness of the screen and the speed with which you can throw files. bulky on a flash drive.
However, be aware that the MateBook 14 has a battery life of 14 hours in normal use, while the MateBook X Pro can only reach 12 in comparison. Since both laptops have the same battery capacity, this is easily explained by the increased pixel density of the MateBook X Pro display.
Price
Although we only have prices in force in the European Union, these prices speak volumes about their position in the world. (Unless configurations change drastically, which is very unlikely.) This is how all configurations break down to a basic level:
Huawei MateBook 14 ((i5 / 8 GB of RAM / 256 GB SSD / MX250): 1 199 €
Huawei MateBook 14 (i7 / 16 GB of RAM / SSD of 512 GB / MX250 / Touch): 1 499 €
Huawei MateBook X Pro (i5 / 8 GB of RAM / SSD of 512 GB / MX250 / Touch): 1 599 €
Huawei MateBook X Pro (i7 / 16 GB of RAM / 1 TB for SSD / MX250 / Touch): € 1,999
If you take a closer look, you'll notice that you can use the same laptop in the MateBook 14 as the MateBook X Pro for a whopping $ 400. Likewise, you can get the majority of the improved enhancements from MateBook X Pro within MateBook 14 – including touchscreen.
Of course, you lack Thunderbolt 3 connectivity and an extremely sharp screen in both cases. However, you also earn up to two hours of battery life if you use the MateBook 14.
To take away
At first, it's easy to see the extreme similarities between Huawei's two new laptops, perhaps uninspired and cynical. After all, some companies known for their all-aluminum products are also known to have deliberately encouraged their customers to buy things they do not need.
But here, Huawei allows customers to save money on features they do not need or do not even want on their computer to get the same power as their high-end laptop.
So, if you do not use much Thunderbolt 3 ports or SSD space, or if you do not need a screen so sharp, save yourself a ton of money with the MateBook 14 and keep the same experience features. If you need these features so much, it will cost you a lot.
Image Credit: TechRadar
Source link