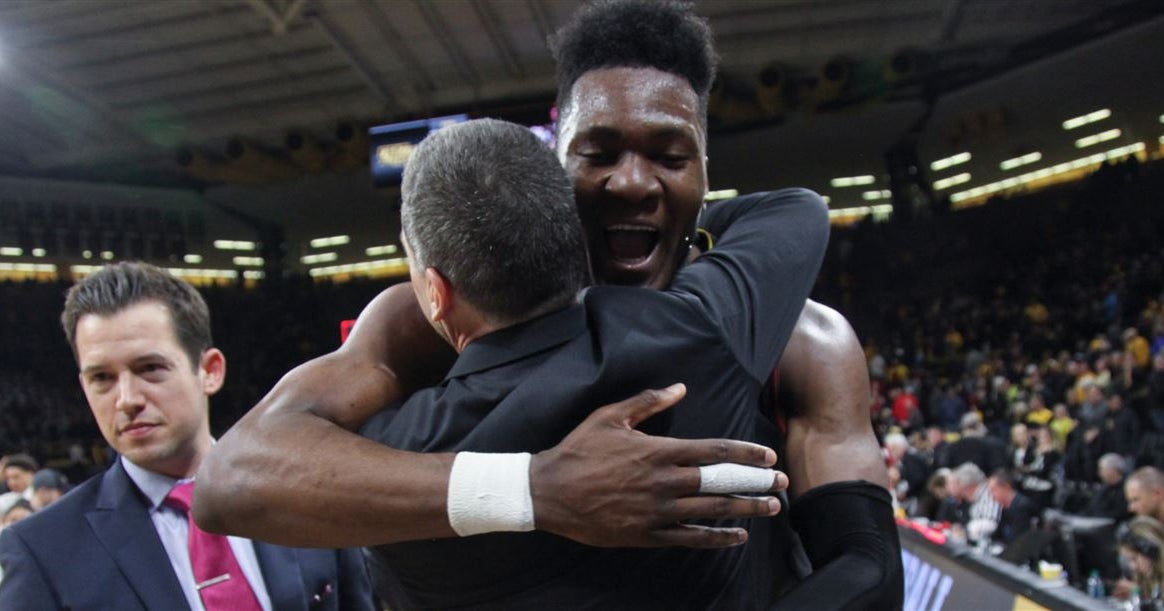 As Maryland was about to start cruising, Iowa tried to reduce its advance, which was 11 points to five minutes. Darryl Morsell sharply dribbled the Iowa defense and shot past Aaron Wiggins, who shot down a three-pointer to create an indispensable cushion. In the next Maryland possession, Eric Ayala reversed a rebound in traffic and went to Cowan (15 points, eight assists), which simulated a defenseman and scored three points to bring the score to 12. But Maryland A shot-clock violation and Tyler Cook has a big open dunk. Aaron Wiggins missed an open in three, Fernando lost the rebound and Nicolas Baer tied a three on the other end. As a result, the advance of Maryland was reduced to four, 57-53.
Cowan answered by taking a meal of Fernando and emptying it three seconds later to regain some comfort. But with the time elapsed since Iowa after the last stop of the TV, Jordan Bohannon used a fake pump to lure Cowan into the air and win three free throws. He did all three, pulling Iowa to 60-56. Morsell threw the ball and Joe Wieskamp made a mistake, hitting both free throws. Fernando missed the goal and Baer hit again in the same spot to give Iowa an unimaginable lead of 61-60.
Ayala made a huge blow late in the game, hitting a float, but Moss responded with a rider to take the lead at 63-62. Cowan and Ayala carelessly dribbled the ball and Maryland was whistled for an eight-second violation. Iowa missed some shots and took possession of the ball after both, but Bohannon missed a three, making the ball to Maryland with a time of under one minute. Cowan led the line and missed the goal, but Fernando caught the rebound and was the victim of a foul that caused the recovery.
Virtually silent on the offensive up to this point, Fernando solved the crowd's roaring Iowa problem and hit them 25 seconds from the end, giving Maryland a 64-lead lead. -63. Cowan was whistled for an unwise mistake while he was chasing Bohannon around a screen outside the 3-point line. The best shooter in Iowa converted both free throws to regain the lead with 18.8 seconds to go. Turgeon used his last timeout with 14.3 seconds to play, paving the way for a last chance to put an end to his painful difficulties on the classified roads. Cowan again attacked and missed, but Fernando took advantage of the rebound, giving Maryland a 66-65 lead and causing McCaffery's last save with 7.3 seconds remaining.
Bohannon forced a 3-pointer on the line reader, Isaiah Moss's backhand took off and the win, though much more difficult than she could have been, was in the books.