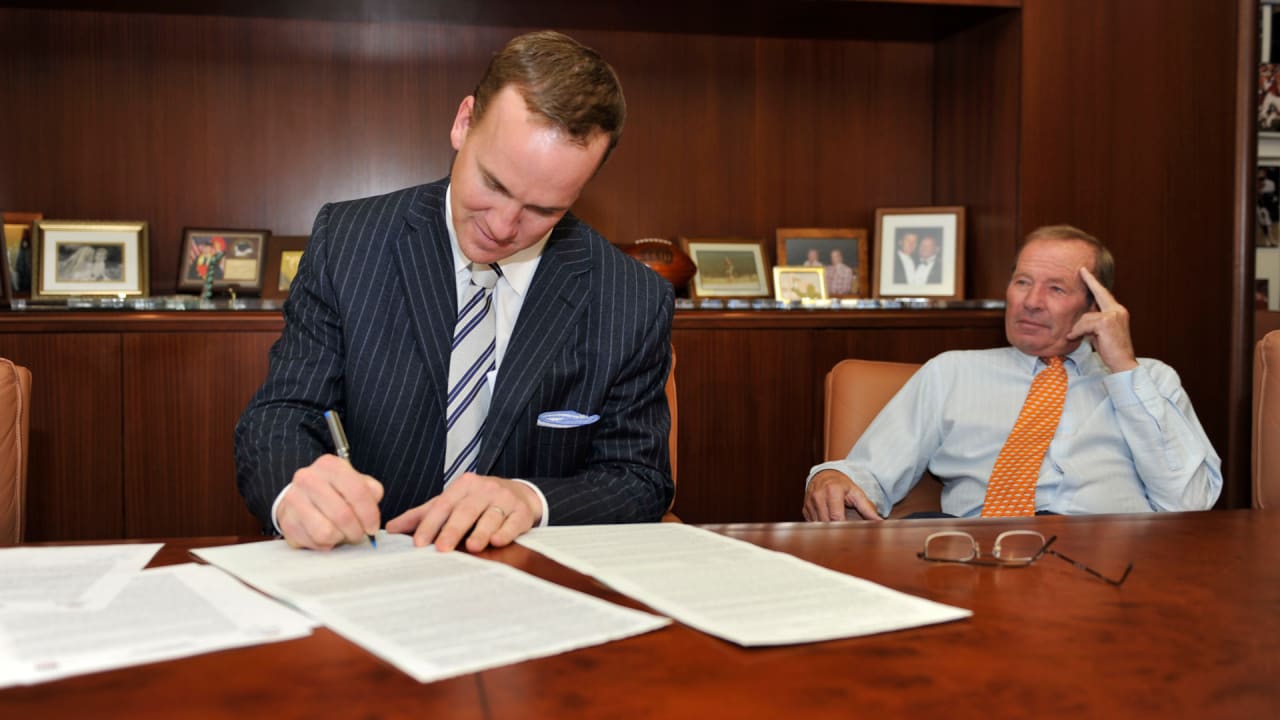 "My deepest condolences go out to the entire Bowlen family. I met Mr. Bowlen for the first time when I was playing for the Colts of Indianapolis and I was in Hawaii at the Pro Bowl, where he was also in his Hawaiian home. I have seen him many times over the years and I have had brief conversations with him that I really enjoyed.
"Coming to play here for Denver, even though his health was deteriorating, I enjoyed a few conversations with Mr. Bowlen. During my first year in 2012, I often spent the off season. As soon as I signed with the Broncos, I lived primarily in the school: I was studying cinema, I was rehabilitating and I was exercising. I was usually one of the last to leave the facility during this time. I say, "I thought I was the last to leave," but Mr. Bowlen was still there. He was usually in the training room on the elliptical, and I was going to talk to him. He asked me if we had still found accommodation, and I remember that once I had told him that we had found accommodation, he told me that he lived nearby. and we talked a bit about it. Just short, short conversations, and I enjoyed this moment with him.
"It was an honor to play for Mr. Bowlen's organization, as I have said many times. I've always had great respect for the Denver Broncos when I played for the Colts competing with his organization. Much of this merit goes to Pat Bowlen and his desire to be the best and win. It had a lot to do with my signing with the Denver Broncos – I knew that Mr. Bowlen was a matter of victory and I knew that the people he hired would perpetuate that tradition and legacy. It was an excellent decision to come play here – we are still living here today. I am grateful to Mr. Bowlen and the legacy he has created with the Broncos, in the NFL and certainly in this community of Denver. We will miss him very much. It was an honor to know Mr. Bowlen and a real pleasure to have played for his team, the Denver Broncos. "
Source link