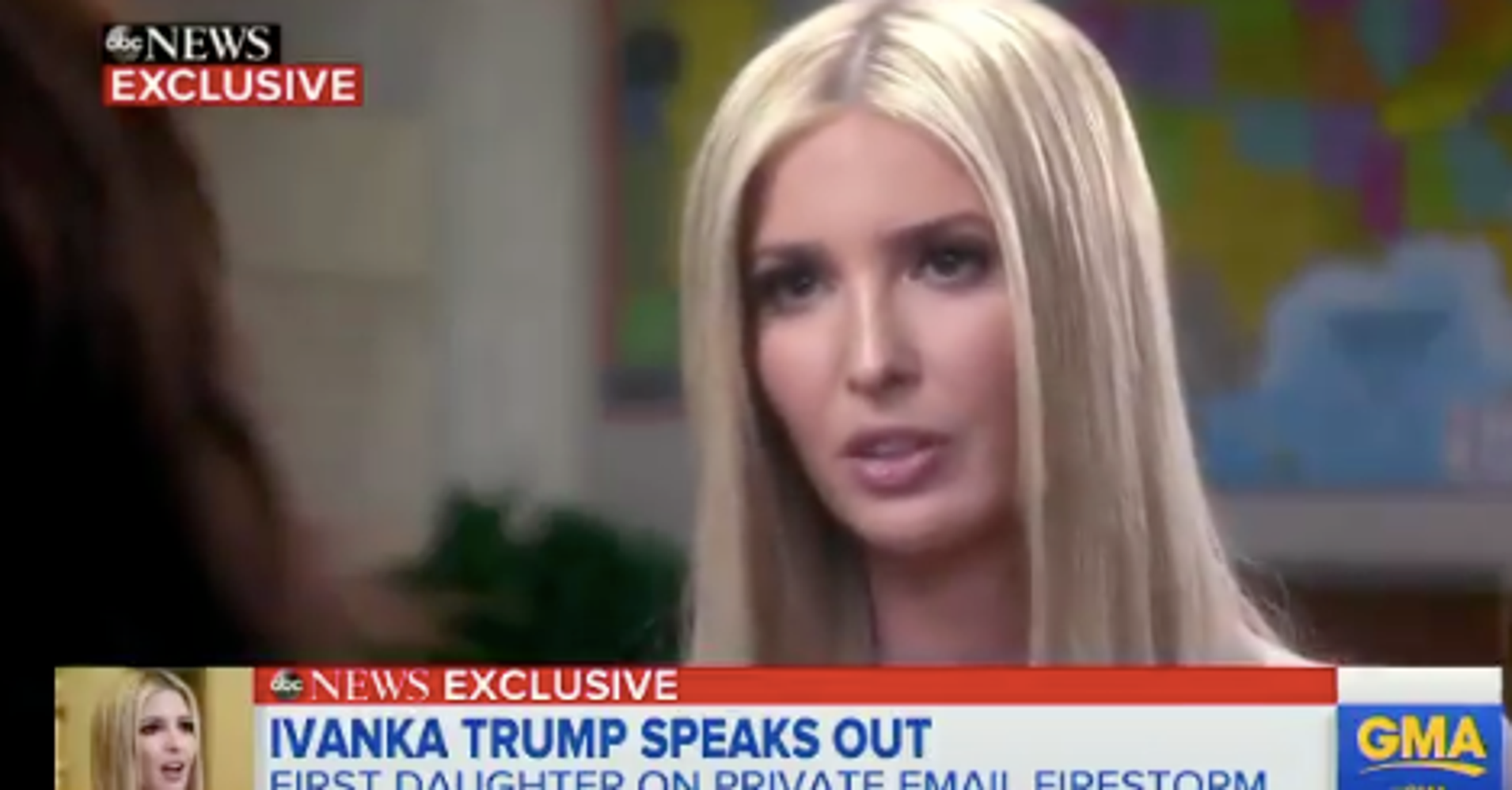 Ivanka Trump spoke about the controversy surrounding her use of private e-mail for government business, saying there was "no equivalence" between what she did and the email scandal Hillary Clinton.
"There is really no equivalence," said Trump, the president's eldest daughter and senior advisor to the White House, in an interview with "Good Morning America," aired on ABC on Wednesday.
She continued, "All my e-mails concerning any form of government work, which mainly concerns planning and logistics … are all part of public records. Everything has been preserved. "
The Washington Post announced last week that Trump had used a personal account to send hundreds of e-mails last year to White House assistants, cabinet representatives and his assistants. According to the report, many emails were apparently sent in violation of the rules of the federal archives.
The report casts a hypocritical light on the president and his family, who made the abusive use of a private email server by 2016 Democratic opponent Clinton, a constant attack. Trump supporters are still singing "Let's lock it up!" At rallies – a call to send Clinton to jail for his e-mails.
But Ivanka Trump denied that the idea of ​​"locking her" applies to her situation.
"People who want to see him as the same, see him as the same," Trump told ABC. "In my case, all my emails are on the White House server. There is no intention to get around.
In Clinton's case, she said, "massive deletions took place after the issuance of a subpoena."
"My e-mails were not deleted, there was nothing substantive – nothing confidential was there," she said.
The news of the apparent violations of Trump's e-mail has sparked bipartite calls for a congressional investigation. Representative Elijah Cummings (D-Md.) Announced last week that the House Oversight and Reform Committee was planning to look into the issue.
In his interview with ABC, Trump also addressed growing tensions at the US-Mexico border, including US use of border police tear gas against hundreds of migrants on Sunday.
"It's devastating to see the images and see the children at risk," she said. "It makes me angry at not being able to unite as a nation and change our laws."
Last week, President Trump told reporters at his national club in Mar-a-Lago that he had allowed US troops to "use lethal force" at the border "if they had to do it".
But Ivanka Trump seemed confused when asked about her father's deadly comments.
"I do not think that's what he said," she told ABC. "But his main role as commander-in-chief is obviously to protect the country's borders. It must protect the security of our country. But I would not do it – the lethal force in this case would do it – it's not, I think, something that nobody talks about. "
Trump, asked if his father creates a "climate for hate," answered no.
"I reject that," she says. "I think it's creating a policy that will lift all Americans. And that's his number one role. "
She declined to say whether she had advised her father on her "tone", but said that she "frequently" did not agree with him.
"It's my father and my boss," she said. "And one of the reasons I have such good relationships with him, both personally and professionally, is that I'm incredibly honest with him. … He knows exactly where I am on all the questions. "