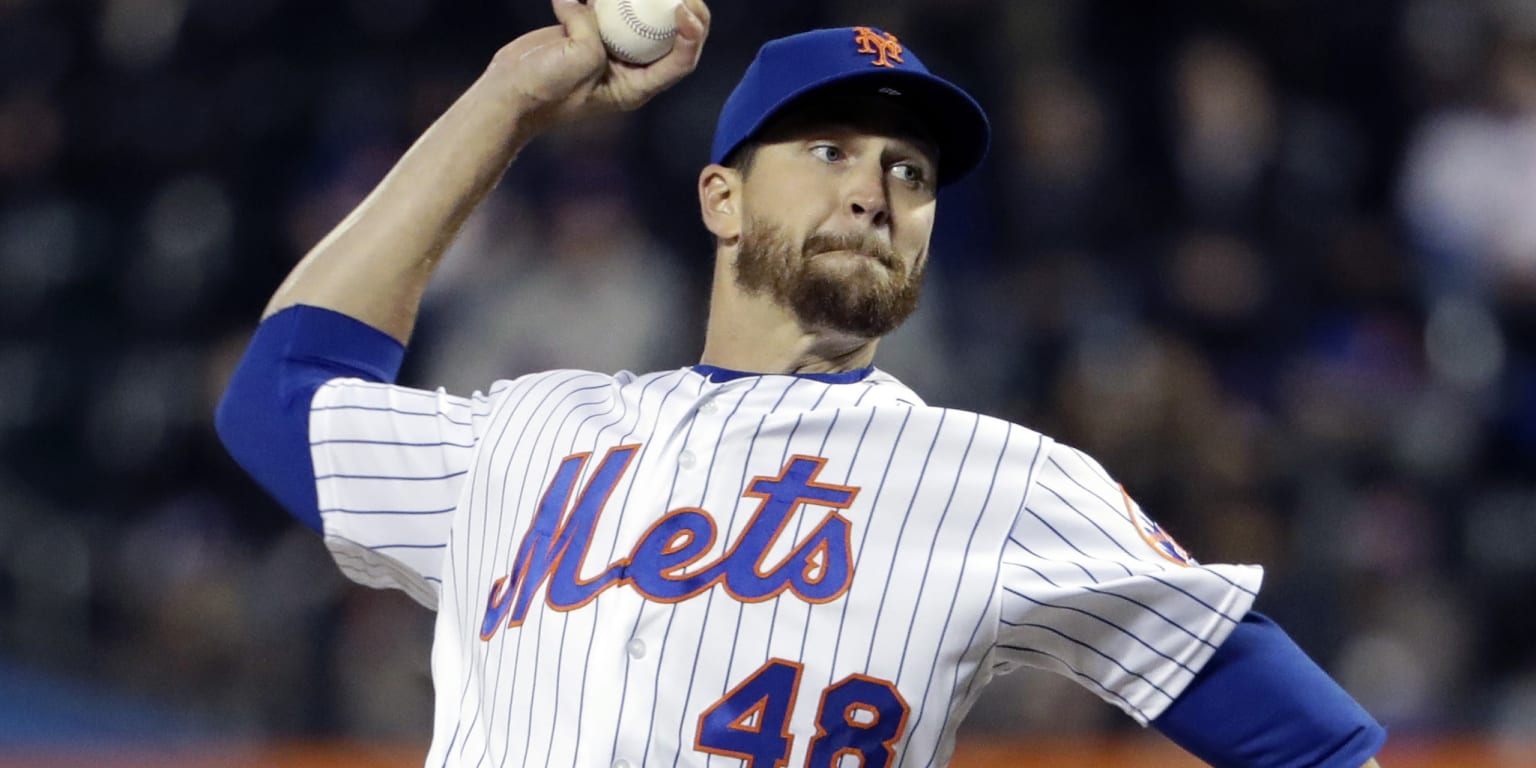 [ad_1]
Mets ace Jacob deGrom was seen playing catch in the field outside Busch Stadium on Saturday morning, just two days before taking an MRI exam in New York. Director Mickey Callaway later stated that an MRI may not be needed and that
Mets as Jacob deGrom was seen playing wrestling at Busch Stadium on Saturday morning, just two days before the scheduled date for his right elbow MRI in New York. The manager, Mickey Callaway, then said that an MRI may not have been needed, and that it depended on the doctors.
Jacob deGrom throws a baseball. pic.twitter.com/9G15mIvfCV

– Matt Ehalt (@MattEhalt) April 20, 2019
Callaway told reporters on Friday that the elbow of the current National League winner was "a bark", and that general manager Brodie Van Wagenen has announced that deGrom would be on the injured list retroactively to last Tuesday. would return on April 26. Van Wagenen added that DeGrom "treated his illness last week and was not able to carry out his usual routine between departures".
"He's just a little soft on the elbow," Callaway said Friday. "We do not know if it's simply due to general fatigue, so we're too cautious at this point and we make sure to take care of him.We have 90% of the season left, and we do not see any reason to really push it too much at this point. "
DeGrom, operated by Tommy John in 2010, has struggled in his last two outings after equaling Bob Gibson's record for consistent quality starts. The right handed nine points on 13 hits (five homers), 12 strikeouts and five walks in nine innings during his last two trips to the mound.
Matt Kelly is a reporter for MLB.com, based in New York. Follow him on Twitter at @mattkellyMLB.
[ad_2]
Source link