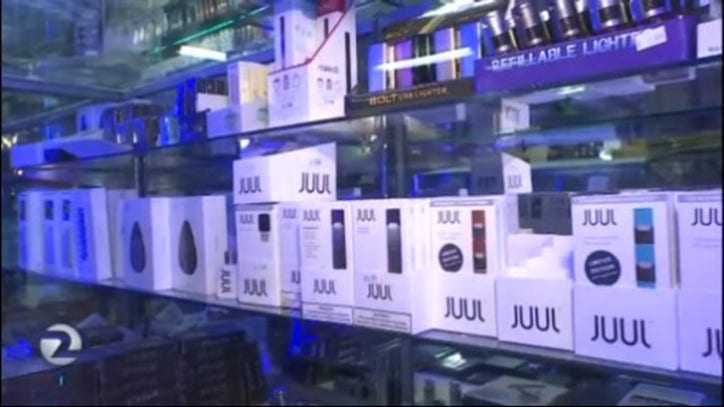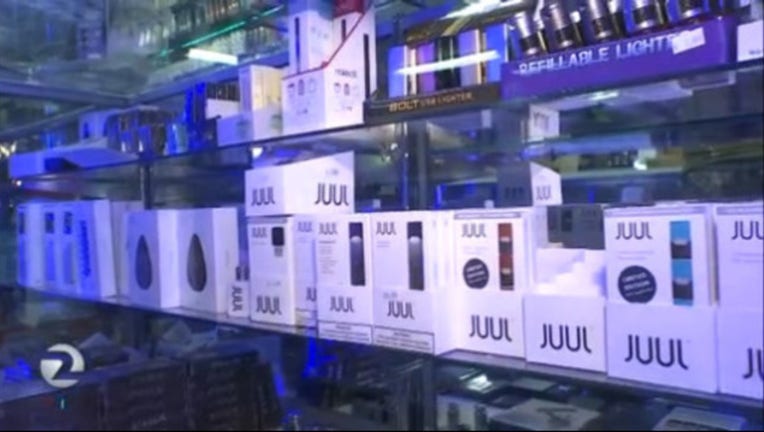 SAN FRANCISCO – JUUL Labs Inc., based in San Francisco, announced Tuesday that it would "cooperate fully" with a warning letter from the US Food and Drug Administration, alleging that the company is making advertising claims for its electronic cigarettes without authorization from the FDA.
The FDA letter released Monday gives the company 15 business days to respond by describing the actions it's taking to correct the alleged unauthorized advertising.
According to the letter, JUUL markets its nicotine aerosols as "modified risk tobacco products", which means they have a lower risk of disease than other tobacco products without FDA certification.
Under federal law, to be able to make such claims, a company must submit scientific evidence to the FDA and obtain an order authorizing such marketing.
An FDA accompanying letter sent to JUUL on Monday asks for more information on JUUL's dissemination and marketing practices, including those targeting students, tribes, health insurers and employers.
The FDA is "deeply concerned by the epidemic rate of increased consumption of electronic cigarettes by young people" as well as by the uncertainty regarding their immediate and long-term effects on public health " , says the letter.
JUUL spokesman Ted Kwong said in a statement: "We are looking into the letters and will cooperate fully."
On Friday, the US Centers for Disease Control and Prevention and the FDA announced that they were investigating a "serious epidemic of multi-state lung disease" associated with the use of the electronic cigarette.
Both agencies reported that on Friday, 450 cases of lung disease and five deaths occurred throughout the country. Although the specific cause has not been identified, "reported cases have long been using electronic cigarette products," the agencies said.
The CDC urged young people, young adults, pregnant women and adults who are not yet using tobacco products to refrain from using electronic cigarettes.
JUUL stated that its goal is to help adult smokers eliminate the use of conventional tobacco cigarettes and that it has "no greater priority than fighting". youth use of electronic cigarettes ".
Source link