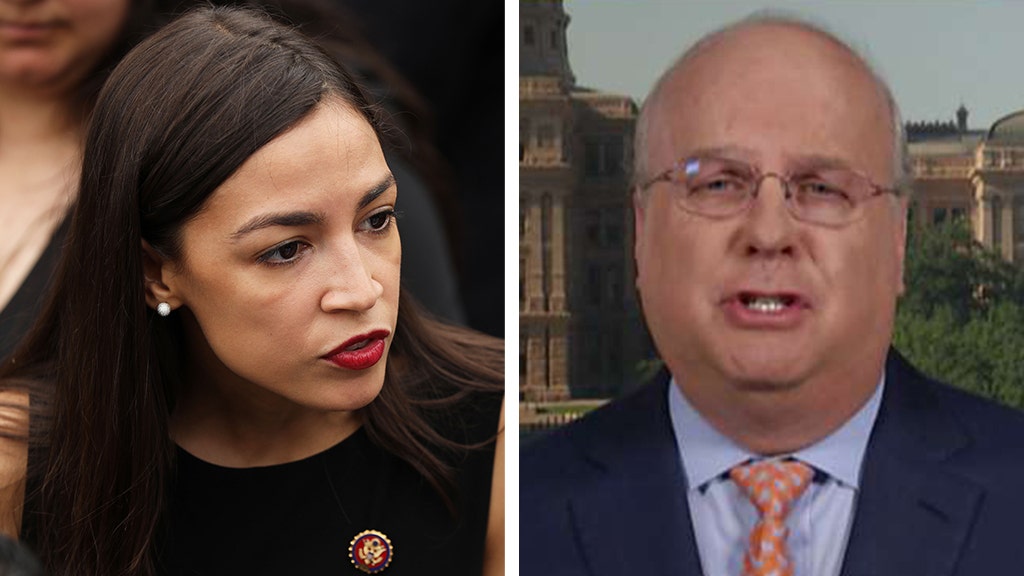 Karl Rove spoke loudly for the representative of Alexandria Ocasio-Cortez, DN.Y., on Wednesday, tearing up the MP for hinting that she would get rid of the Department of Homeland Security and would call this idea " stupid, stupid, naive ".
"Does she really want us to return to the age of … in which you can board a plane carrying a cutter or a bomb? Does she really want our borders to be unprotected? Does she really want to abolish customs? "Does she want to get rid of the secret services? The Department of Homeland Security has put us safe, "said Rove in" The Story with Martha MacCallum ".
AOC PUSHES IN PELOSI, SAYS THAT THE SPEAKER OF THE HOUSE SAYS PROGRESSIVE & # 39; PUZZLING & # 39;
The congressman said Friday: "I think we need to fix a lot of … blatant mistakes made by the Bush administration."
When asked if she would "get rid" of homeland security, Ocasio-Cortez replied, "I think so."
Rove, former adviser to President George W. Bush, has been reminded he informed the president that a plane had hit the World Trade Center on September 11 and the events that had led to the formation of the department.
"The Department of Homeland Security has been a great accomplishment of a bipartisan nature, protecting our country as a new way to meet the challenges of the 21st century, and these challenges have not disappeared, no matter what the member thinks. Ocasio-Cortez, "said Rove.
Rove called Ocasio-Cortez and his new congressional cohorts "nuts," saying the country still needed the department.
GET THE FOX NEWS APP
"We are facing a foreign threat, we must have secure borders, we have Islamist terrorists who want to destroy our country," said Rove.
"I would say: wake up and … become aware of reality and realize that you are dealing in a world that requires things like the Department of Homeland Security."
Source link