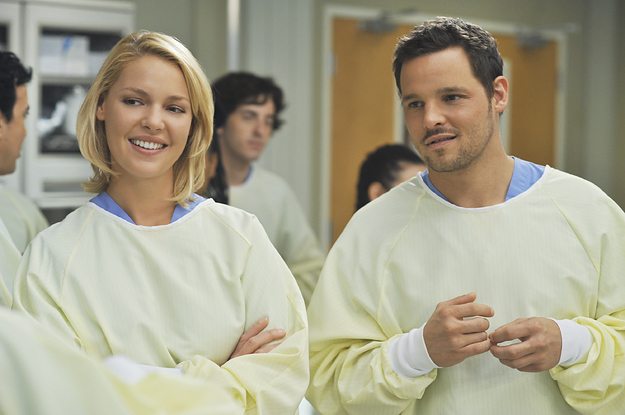 If you look Grey's Anatomy, you know one thing is true about the long-standing medical drama: Always expect the unexpected.
The last season was full of surprises – just like the previous season of Grey's, in which we found out that Alex Karev (Justin Chambers) had left his wife, friends and coworkers in Seattle to reconnect with his former love Izzie Stevens (Katherine Heigl).
Of course, neither Izzy nor Alex have appeared in the episode, since Chambers left. Grey's in the middle of the season and Heigl left the series in the middle of season six in 2010.
"I haven't seen him," Heigl admitted, before asking about the state of Alex's relationship before leaving: "Wasn't he with someone?"
Then she went further, "Look, isn't that a jerk move?"
OKAY! So it looks like she's not a fan of this plot. I got it.
As to whether Heigl – who is currently promoting his role on the Netflix show Firefly lane – will return to Grey's soon? Well: "I'm super focused on this show and my passion for it," she said of Firefly lane while wondering if she would ever have thrown the scrubs again. "I would never say never but it's not likely."
At least George is back, right? Right?
Daily BuzzFeed
Keep up to date with the latest daily buzz with the BuzzFeed Daily newsletter!
Source link