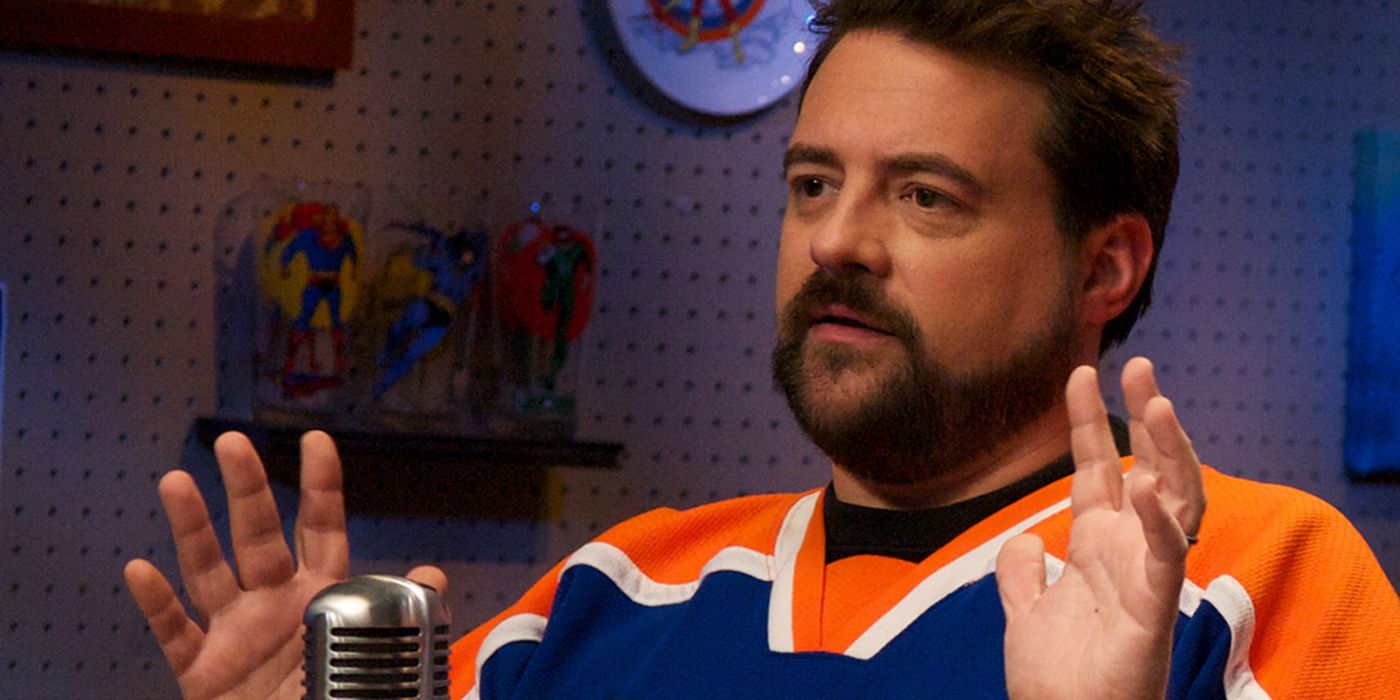 [ad_1]
WARNING: The following article contains spoilers for Captain Marvel, currently in theaters.
Comedian and comedian Kevin Smith shared his emotional reaction to his work being referenced in Captain Marvel.
Smith uploaded a selfie in tears on Twitter following his vision of Captain Marvel, in which his 1995 film Mallrats has been referenced. "I just saw @captainmarvel, I'm a mess," the filmmaker wrote. "After spending all my life doing SEO in movies, these just came to me! Thanks to @MarvelStudios and my friend @TheRealStanLee for the thanks! But if I'm now part of the universe @ Marvel … did I survive the breakup? "
RELATED: Kevin Feige teases more skrull stories in the MCU
Smith's movie Mallrats has been referenced in a scene on a subway train in which Carol Danvers tracks down a Skrull. As Carol moves on the train, she walks past a character who reads the script for MallratsAnd that's it, it's Stan Lee getting ready for his appearance in this movie, repeating his phrase: "Believe me, true believer."
The scene was slightly modified following the death of Stan Lee in November of last year, to include a small self-referential smile of Brie Larson while she breaks a character for a moment of reflection on the subject. Stan Lee's legacy, allowing the public to do that as well. . It's one of two touching tributes to Stan Lee featured in the film, and one that certainly touched Kevin Smith's heart.
RELATED: Here's why Captain Marvel has not been paginated before Avengers: Infinity War
Directed by Anna Boden and Ryan Fleck according to a scenario that they wrote with Geneva Robertson-Dworet, Captain Marvel Brie Larson, Samuel L. Jackson, Jude Law, Clark Gregg, Lee Pace, Djimon Hounsou, Gemma Chan, Ben Mendelsohn, Lashana Lynch, Algenis Perez Soto, McKenna Grace and Annette Bening. The film is in theaters now.
Captain Marvel: Trolls plans to see the movie again on release
[ad_2]
Source link