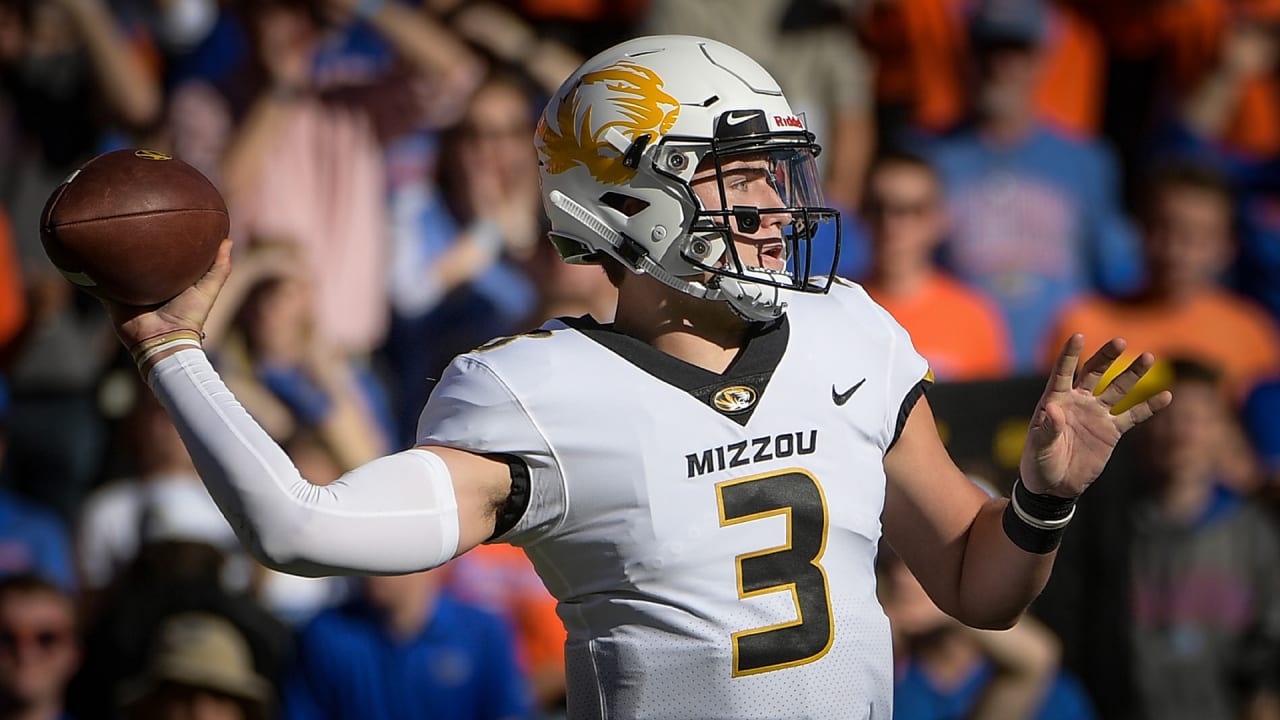 Although the ESPN NFL selection expert, Mel Kiper Jr. has not yet projected a quarter against the Broncos in his first two drafts, he still thinks that a quarter could be an option for Denver in the first two rounds – even after the Broncos agreed to negotiate for quarterback Joe Flacco of the Ravens.
But after a quarter, the Broncos might have the room for maneuvering, Kiper said during a conference call Tuesday, which would give them a few quarterback options, including the former Missouri quarterback, Drew Lock. .
"Joe Flacco is going to be in his mid thirties, he had the injury, so you can go out and get a Drew Lock, but I would say the trade has gone up to 10, maybe," Kiper said. "I have 15 in Washington. Some think it's a second-round pick, not a first-round pick. As I said earlier, there is no built-in consensus on Drew Lock. But this talent of arms – the size, the talent of arms and the fact that he knew. He goes out with a ton of experience. A four-year starter. "
Lock, which totals 3,498 passing yards, 28 touchdowns and 8 interceptions, with a 62.9% completion percentage in 2018, impressed Kiper in the latter part of the season.
"He has finished very well this year in the last seven games: 16 touchdowns, only two choices," said Kiper. "He had this huge game against Florida: 75% success on the road to Florida. He finally beat this elite team, which he had not done yet – 0-9 against the elite teams that are getting into this game. … He made three touchless touchdowns in this game. He has the arm of the major league, the talent of big time. "
That talent, Kiper said, would be a good match for the president of football operations / general manager John Elway.
"You talk about Denver with John Elway," Kiper said. "John Elway will love to see this rocket arm."
Beyond Lock, Kiper also identified three more quarters as potential targets at the end of the first round or early second, including former QT Duke Daniel Jones.
"He does not have the arm that Lock has, but he had a very good year for [Duke head coach] David Cutcliffe finished this bowl game – an awesome bowl game against Temple, "said Kiper. "An average week at Mobile, but MVP's [Senior Bowl].
"… I think Will Grier, West Virginia, finishes first, early second. Ryan Finley, NC State, second round. Jared Stidham, Auburn, could be in this third round mix. But I think for the first round, it will be Lock or Jones, if you're talking about halfway through. "
Source link