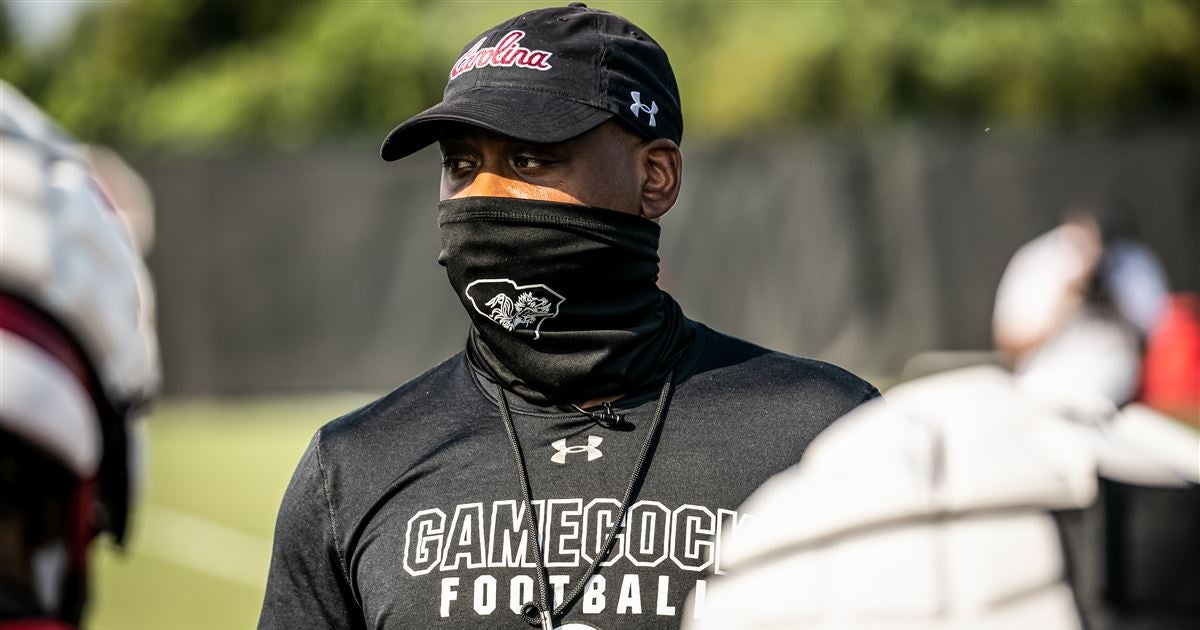 The South Carolina football program is an assistant coach. Again. According to published reports, in particular one from FootballScoop, former running back trainer Kitchings leaves the program to take the same position with the Atlanta Falcons.
This is the second time in two years that the Gamecocks running back coach has left a position in the National Football League after a season. Thomas brown left South Carolina after a season last year to take a job with the Los Angeles Rams.
Kitchings is also the fourth assistant coach of the offseason to accept a new contract with the Gamecocks – and he actually agreed to two different changes to his contract – while leaving the program. Former offensive coaches Mike Bobo and Will friend with the defensive line coach Tracy rocker all have left the Gamecocks for Auburn.
Even as Kitchings leaves the program, the Gamecocks are much better in the back room with All-SEC half-back Kevin Harris leading along with the former five-star running back. MarShawn Lloyd back in the room as well.
South Carolina also has stock running backs Rashad Amos and ZaQuandre White back from last season, with a newcomer Caleb McDowell.
Kitchings, who played his college football at Furman, came to South Carolina after spending eight seasons in the state of North Carolina.
Stay tuned to TheBigSpur.com for the latest possible replacement candidates for Kitchings.