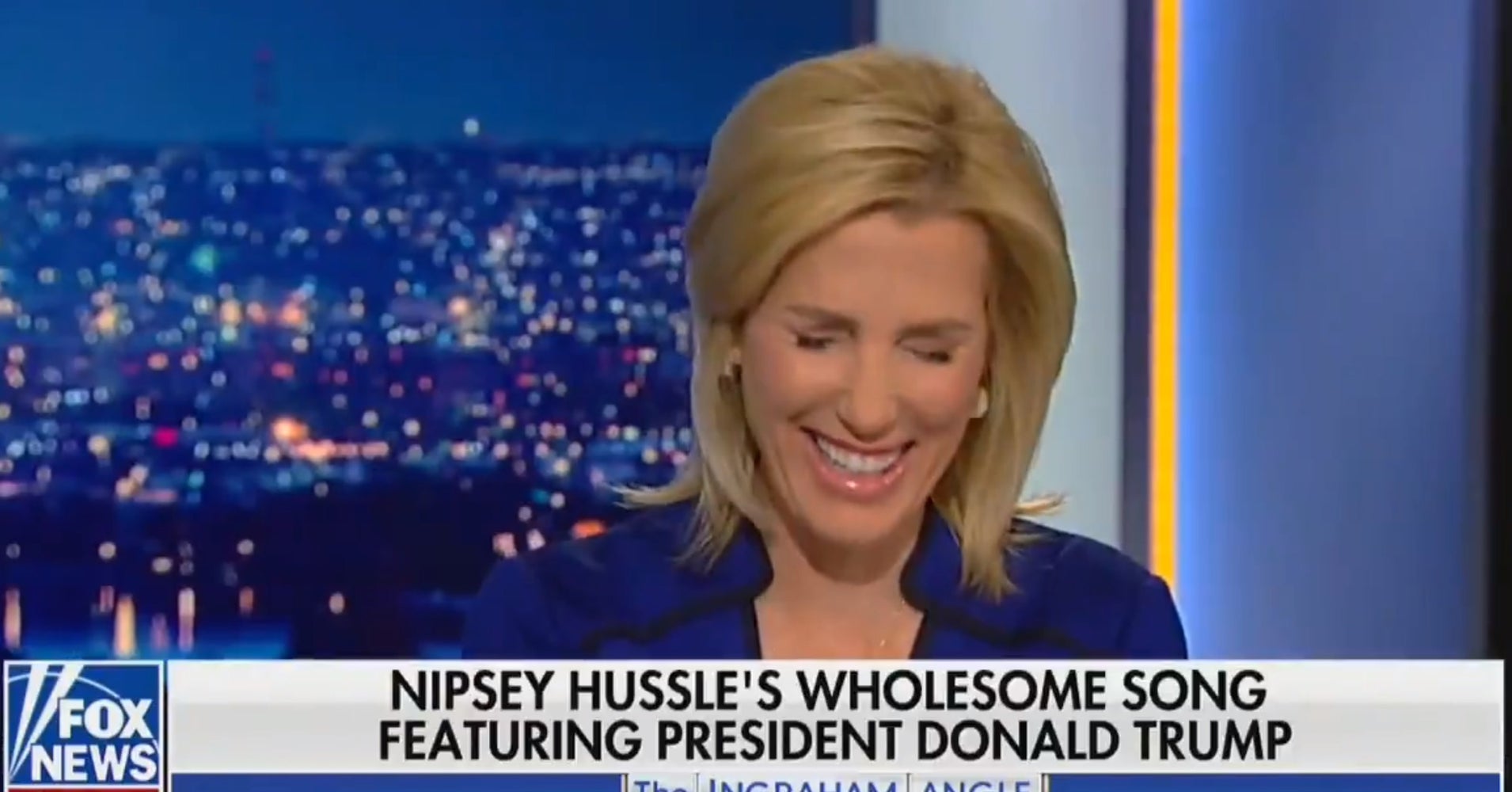 One day after Nipsey Hussle's funeral, Fox News host Laura Ingraham laughed while discussing the rapper who had died on his prime time show, mocking a political song in which he appeared.
"Yesterday in [Los Angeles] Thousands of people gathered in the streets to bid farewell to rapper Nipsey Hussle, "she said Friday. "This dear artist recently released a song called FDT – F Donald Trump."
FDT is a 2016 rapper YG song that stars Hussle. Ingraham played excerpts from the music video of the song, although she shows YG, not Hussle.
"It's a very creative, very catchy chorus," Ingraham joked, asking if this was "tied to the lowest unemployment ever recorded for African Americans".
Last month, an Associated Press fact-finding revealed that even though the black unemployment rate reached a record high of 5.9% in May, it has since grown – an additional layer of context, which the President Donald Trump and some supporters do not mention.
The black unemployment rate experienced its biggest drop under the Obama administration, noted the AP, which dropped 9% between March 2010 and January 2017.
Additional images from the Ingraham show obtained by Mediaite show its guest and network contributor, Raymond Arroyo, mocking the funeral speech of the controversial leader Louis Farrakhan, leader of Nation of Islam, who had accidentally called Hussle "Nipsey Russell" at the ceremony.
"It's always a good idea before making a funeral eulogy to know the name of the deceased," Arroyo said before reading the clip.
Laughing about Ingraham's apparent mistake, they then watched an old video of the late comedian Nipsey Russell, who played in game shows from the 1960s to the 1990s.
Despite Farrakhan's failure, it recalled the origin of Hussle's name, inspired by Russell's.
Fox News did not immediately respond to a request for comment.