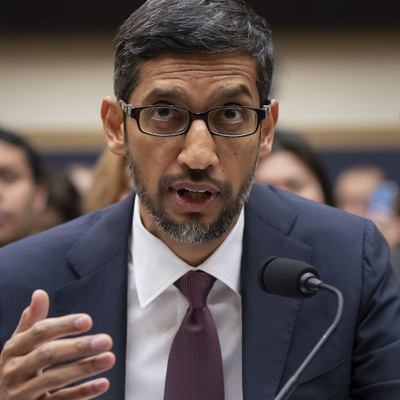 Google failed to mention that there was a microphone in his Nest Secure Home product and three Republicans in the Senate said the Americans needed to know more.
Senator Roger Wicker, R-Miss., Chair of the Committee on Commerce, Science and Transportation and two Chairs of Subcommittees, Sens. John Thune, RS.D., and Jerry Moran, R-Kan., Have sent a letter to Google's CEO. Sundar Pichai Monday asking for more information. In the letter, lawmakers said that companies such as Google should "be fully transparent to consumers" and that "monitoring cases in which consumer confidence may have been violated is a priority" for the committee.
Nest owners were taken by surprise at the beginning of the month when the company announced on his twitter that users can turn on a microphone in Nest to enable new features. Although the devices went on sale in 2017, the tweet alarmed users, saying it was the first mention of the company that there was a microphone in their home.
"The microphone built into the device was never intended to be a secret and should have been included in the technical specifications. It was an error on our part, "Google said in a statement.
In the letter, the senators asked Pichai to send a written response to the six questions they had posed by March 12, and to provide the committee staff with an in-person report on March 29 at the latest. later. They quoted a statement from the testimony of the company privacy officer before the commission last September and told members of Congress that "transparency is a core value of our approach to serving the public. users. "
"That's why Google's failure to disclose a microphone in its Nest Secure product raises serious questions about its commitment to transparency and consumer disclosure," Senators wrote.
After the news regarding the hidden microphone was revealed, Google tried to reassure customers, saying that "the microphone has never been activated and is enabled only when users specifically turn on the microphone. option".
But lawmakers said it was still imperative that consumers be informed of all the capabilities of the devices that they bring home.
"Even if Google did not use the Nest Secure microphone to record information, or if it was disabled by default, hackers or other external entities could have activated the microphone to record information unlawful, "says the letter.
Senators asked in particular for more details about "the mistake" that "resulted in the omission of the presence of the microphone" and if the company was aware of "similar omissions in the specifications other Google products techniques ".
-->
Source link