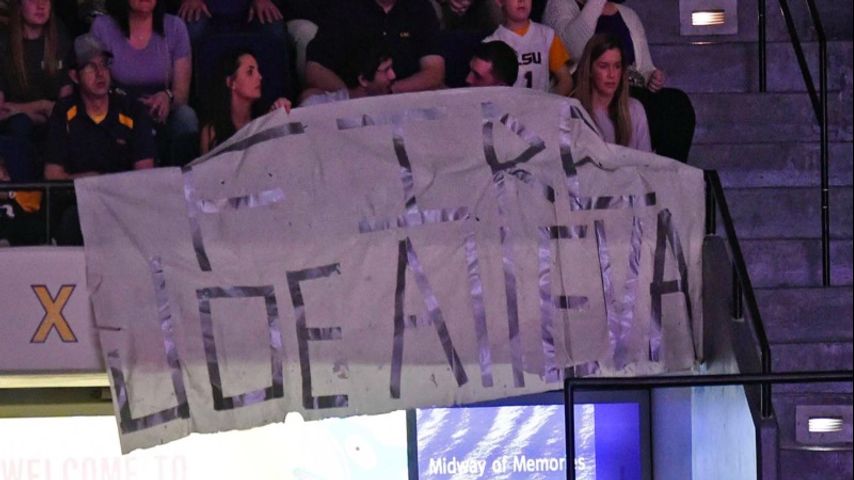 [ad_1]
RED BATON – Students and fans shared their thoughts on Will Wade's suspension with vocals and placards during the Saturday night basketball game against Vanderbilt.
The PMAC student section was filled with fans holding placards alongside Will Wade and Javonte Smart, a first-year keeper. Panels read things like "Free Will Wade" and "We stand alongside Coach Wade and Javonte Smart."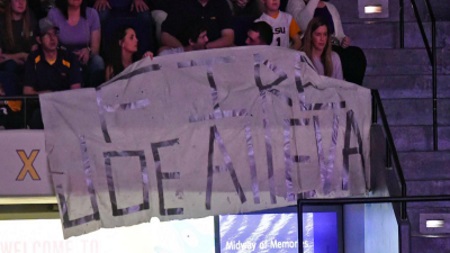 The section took a bold stance and booed Joe Alleva, the athletic director of LSU Athletic, when he entered the PMAC.
"Free Will Wade," echoed in the PMAC as the Tigers face Vanderbilt for their final game of their regular season.
On Friday, LSU's top administration suspended head coach Will Wade for an indefinite period after refusing to meet with LSU administrators to discuss the allegations.
According to a Yahoo! According to the report, FBI phone tapping captured telephone conversations between Will Wade and midfielder Christian Dawkins about "taking care of" a player and his family. Wade would have referred to the player only as "intelligent" in the conversations.
[ad_2]
Source link